Kalterer Höhenweg | 18
This high-altitude trail really puts you in the mood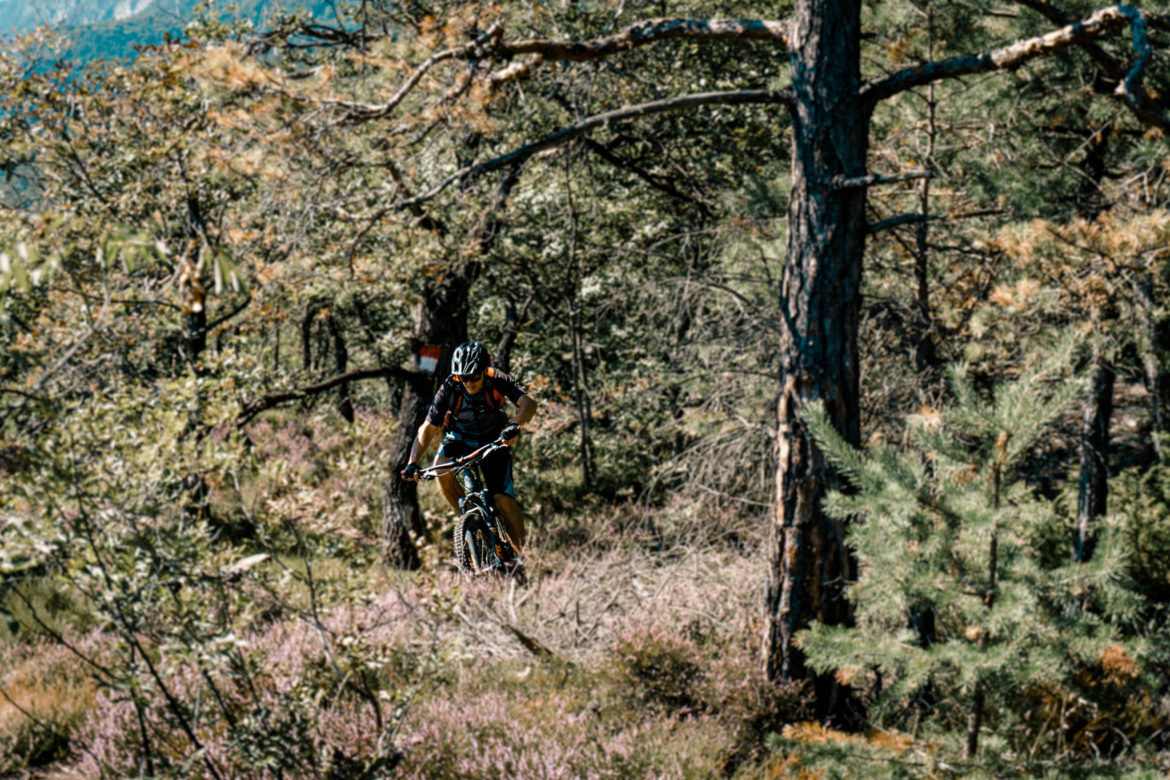 From Tramin, you head along the field paths, through the apple meadows to Lake Kaltern and on to Kaltern. From the picturesque market square in Kaltern, you pedal your way up to St. Anton. Then continue uphill towards Altenburg and along the Kalterer Höhenweg trail to Söll. Do not underestimate the difficulty and physical condition needed.
The trail has gentle ups and downs and includes beautiful viewpoints of Lake Kaltern and the South Tyrolean Unterland ("lower lands" = area south of Bozen). You can stop for lunch at the Gummererhof and enjoy the delicious food on the beautiful terrace. Afterwards, you ride along the trail below the Buschenschank to Tramin.
Picturesque village center in Kaltern
Unique view over Lake Kaltern and the Unterland region
Up and Down on the high-altitude trail
Tips for refreshments: Waldschenke in Altenburg, Gummererhof in Söll
GPX-Track
-km, -m
GPX
| | |
| --- | --- |
| Name: | No data |
| Distance: | No data |
| Minimum elevation: | No data |
| Maximum elevation: | No data |
| Elevation gain: | No data |
| Elevation loss: | No data |
| Duration: | No data |
NOCH NICHT GENUG?
Diese Touren könnten dir auch gefallen