Your bike holiday in termeno
Our highlights: your bike eldorado
Cycling in Termeno, just a stone's throw from Lake Caldaro. Located in South Tyrol's southernmost region, there is no other place which thrives more on contrast than here: Alpine and Mediterranean flair meet to shape a flat valley where palms and olives give way to apple orchards and vineyards. And it all feels so natural – because it is. The region boasts a lake with crystalline waters, emerald hills, and mountains so sharp they could cleave the sky into two. Flat bike paths, leisurely forest trails, single trails, downhills, and Alpine bike challenges ranging from 200 to 2,000 metres. This is where elevation gain can be wound up and down again! Really, it is as easy as that. Our mild climate holds another secret: ride to your heart's content between March and November!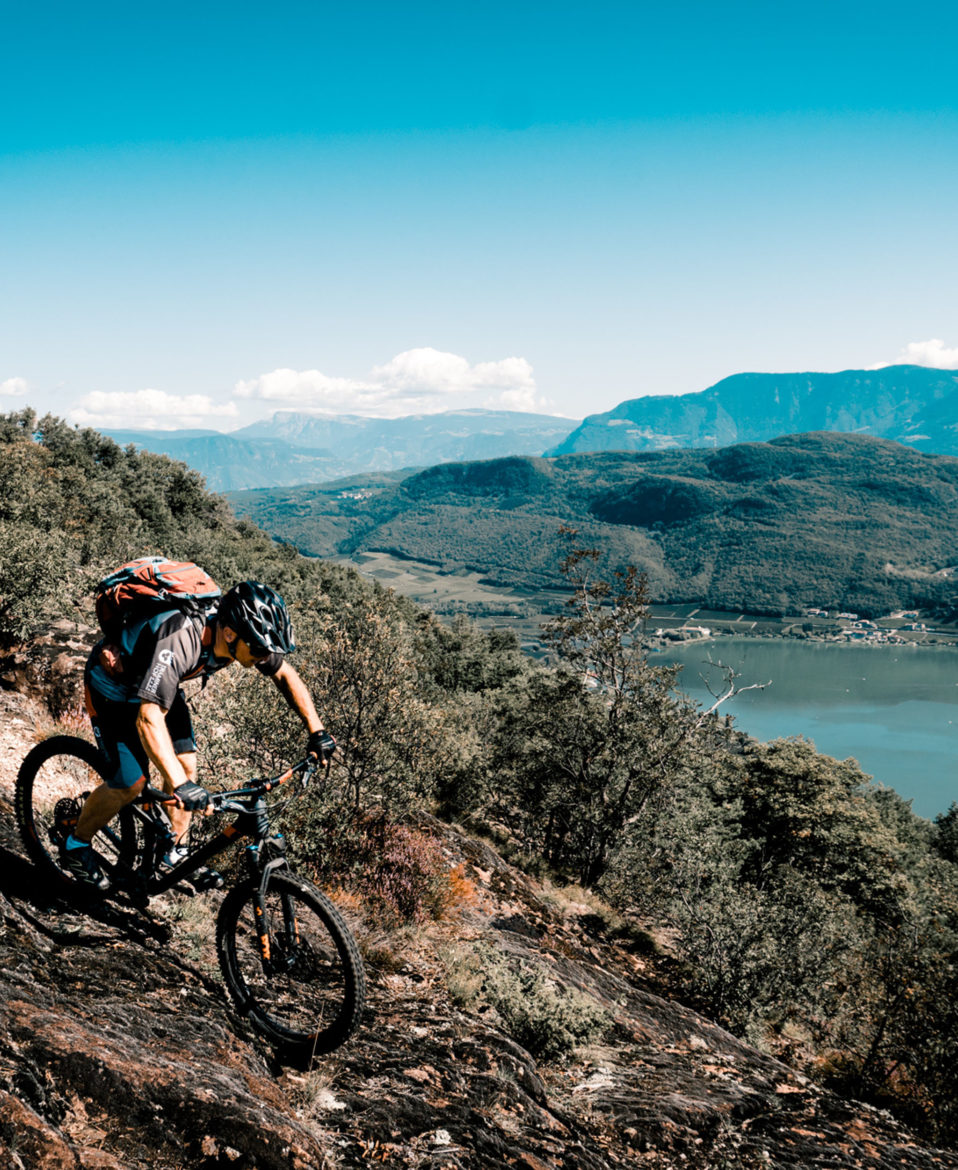 we love what we do
Cycling: a never ending love story
At the Traminerhof we are all about South Tyrol – and what is more, we simply love cycling around our 'little' corner of paradise. We live, breathe, eat, and sleep our region and cycling – always ready for that adrenaline kick. Our passion is an old affair by now, but that untapped adrenaline waiting to be released is a feeling which never gets old. We want to share something with you – all of you, that is: the indescribable feeling of conquering the summit of a mountain or rushing downhill on a trail. What are you waiting for? Hop on your bike and join us!
On your saddle, get set, go!
The best holiday experience you can have when staying with us is to plan a MTB tour. You can make the most of our countless tour descriptions and GPS data to decide your itinerary. Of course, your tour would be even better when booking one of our bike guides. After all, who knows the trails better than them? These guides explore paths and trails for 250 days a year on their bike and deliver a stress-free experience to all participants. As if that were not enough, our guides will take you to some of the hidden gems only locals know about and give you interesting technical tips!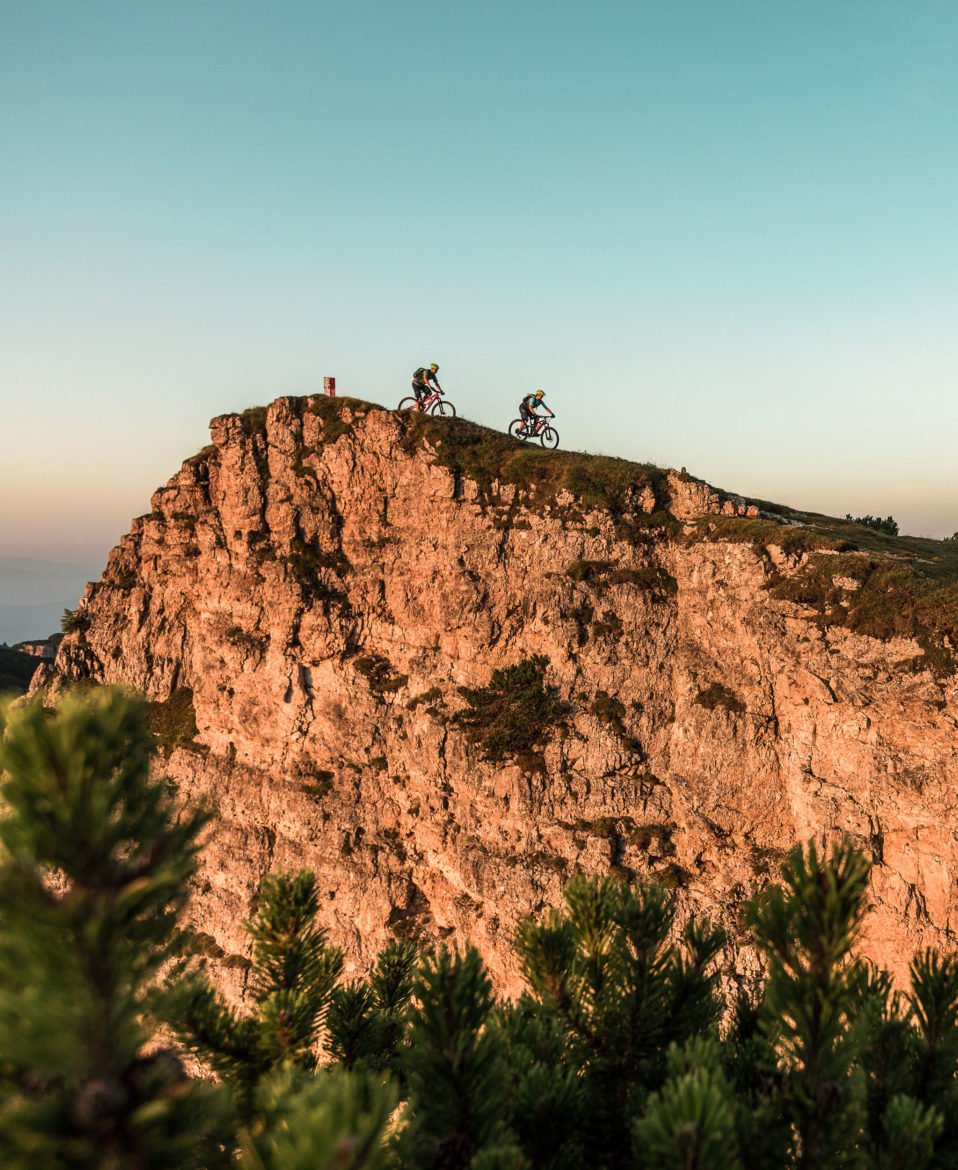 our experts
You will become best friends, trust us
You will not be able to talk about anything else once you try one of our guided tours. Our bike guides are true experts and always choose the best path backed by their top technical knowledge and trail expertise. They make time for every individual in the group and give you useful and practical tips to improve your technique. Who are our experts? They are South Tyroleans, armed with their typical charm and a pearl of wisdom always at hand: trust us when we say you will get on brilliantly!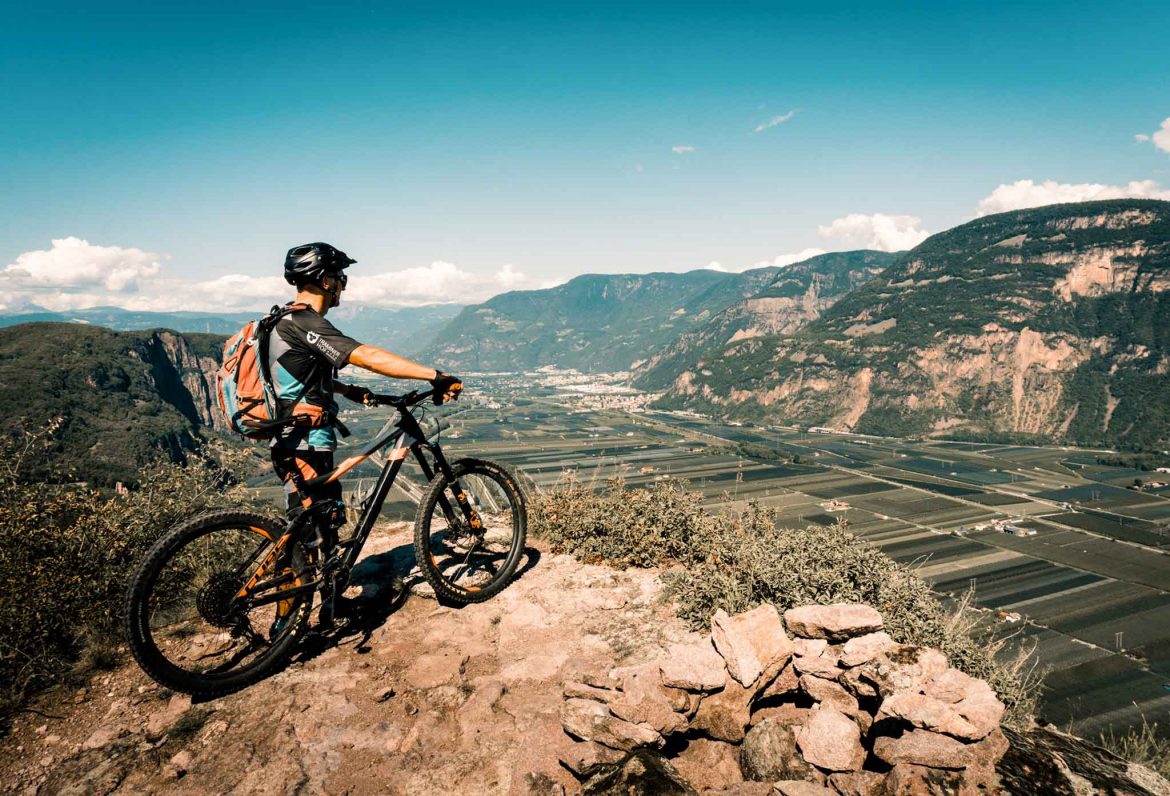 The Dream team
You will be spoilt for choice when it comes to our tours. Your bike holiday should be all about choosing the perfect tour for you, so why not take a look at our Tour Portal? Apply the filters, browse, and find your perfect tour.
Fabio Wibmer visits the Traminerhof
Sick skills with Fabio
Austrian mountain bike pro, Youtube star and a great role model for countless of us: give a round of applause to Fabio Wibmer. With 4.5 million YouTube subscribers, sponsored by Red Bull, this is what famous looks like. And this heck of a cool guy came to our small village, Termeno, in 2019, and decided to stay at the Traminerhof, and to take part in our Bike Camp together with the other guests. Well, will you look at that!
The 5 coolest single trails
Do not miss out on these single trail tours during your bike holiday – can you even call yourself a biker if you do? The best downhill flow and the best climbs on two wheels.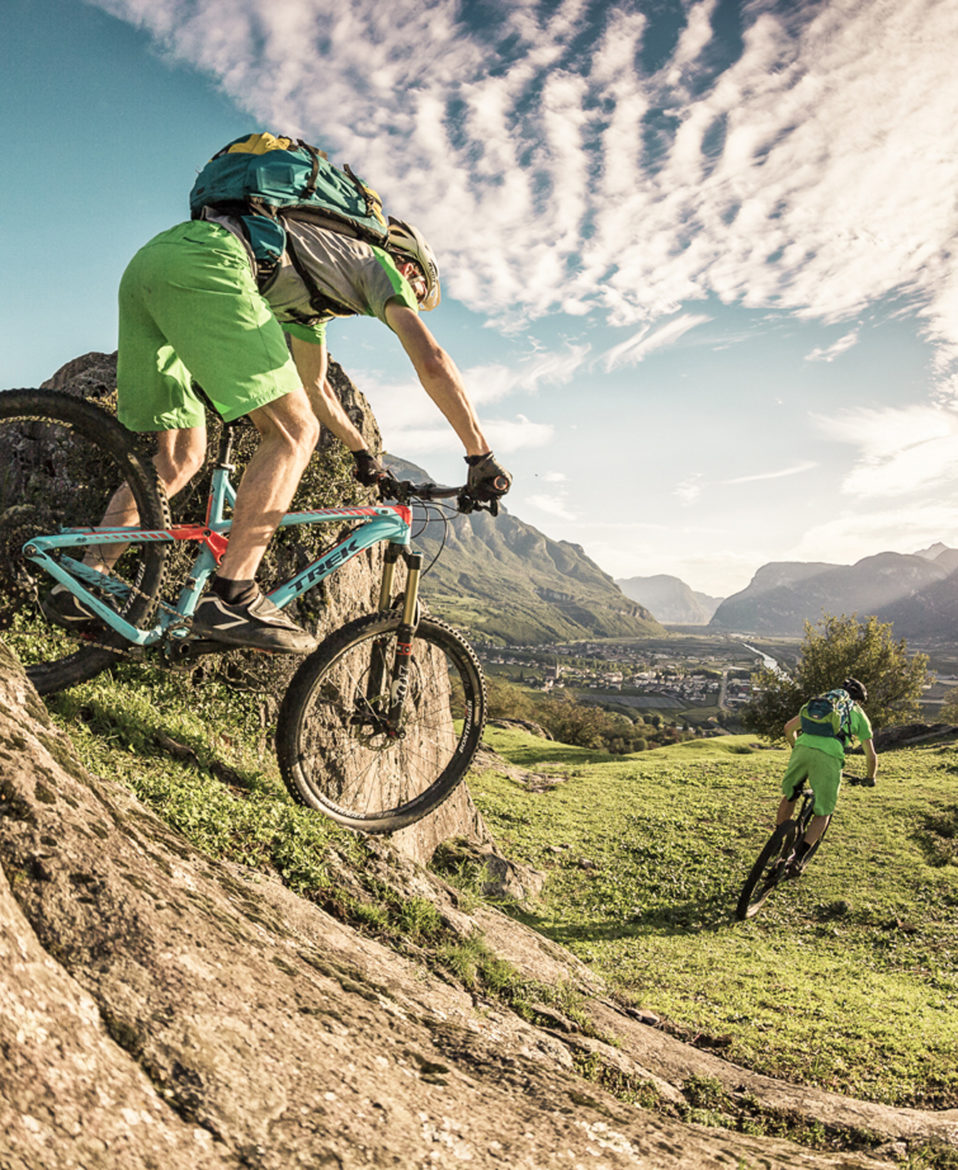 Curious?
Discover more about our hotel