Trail junkie? Let's go!
All tours you will find here are with a very high single trail percentage. All of them are not without their share. Technically you have to be good, otherwise a push tour is pre-programmed. And that's not really funny! So, this trails are just for the tough ones among you 😉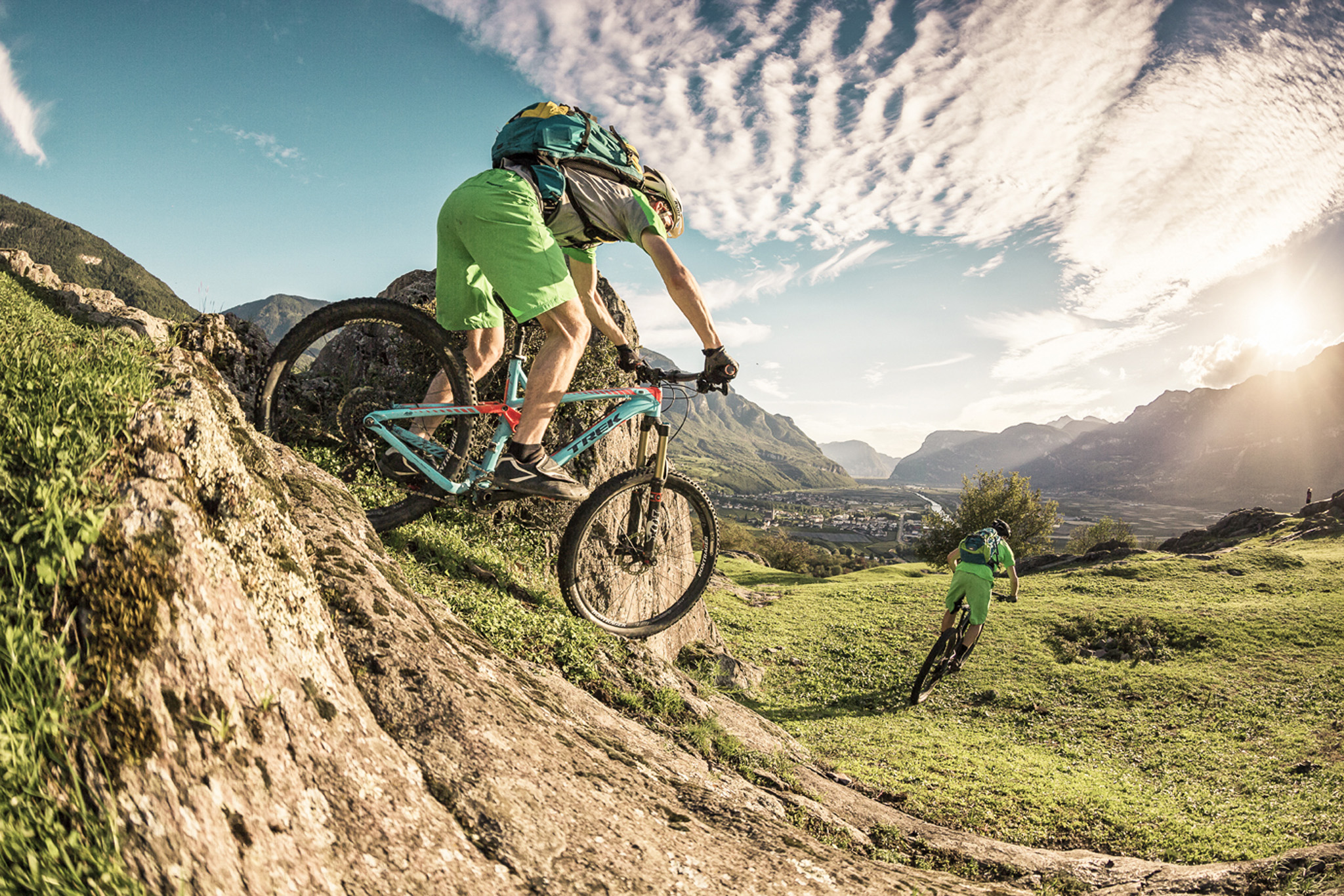 1
Neumarkt
Powertrail
Short and intense. Ideal for a short tour in the evening. From Tramin along the cycle path to Neumarkt. Then follows the uphill. With rather few height meters short uphill and afterwards a very long downhill over the Powertrail which makes you really happy! Stop for an ice cream at Arlecchino or the Lexenhof in Glen (with a small detour).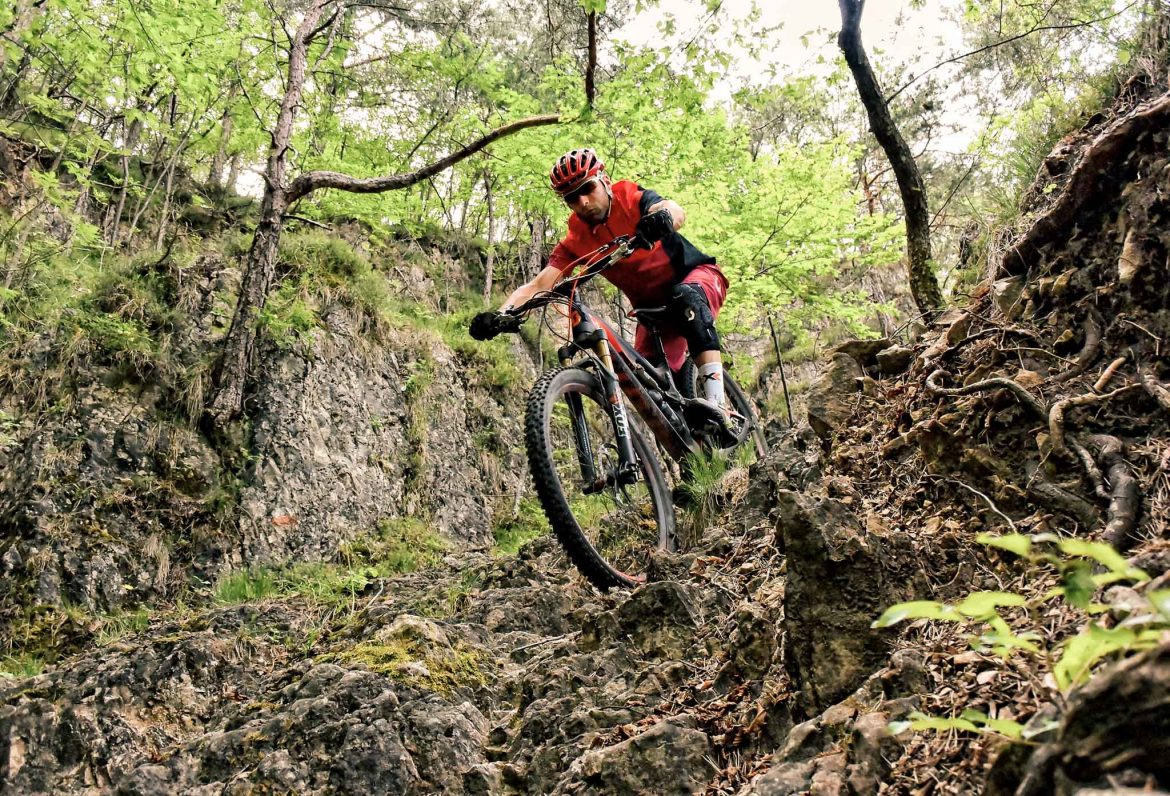 2
Tramin
Single Trail Tramin
You find yourself always in Tramin and still have trails without end. It goes up to Söll and on to Graun. Then to Altenburg and back. On the tour you have over and over a great view to the valley and the Lake Caldaro. It's a very contrasting and conditionally ambitious tour. Tip for lunch: Waldschenke in Altenburg.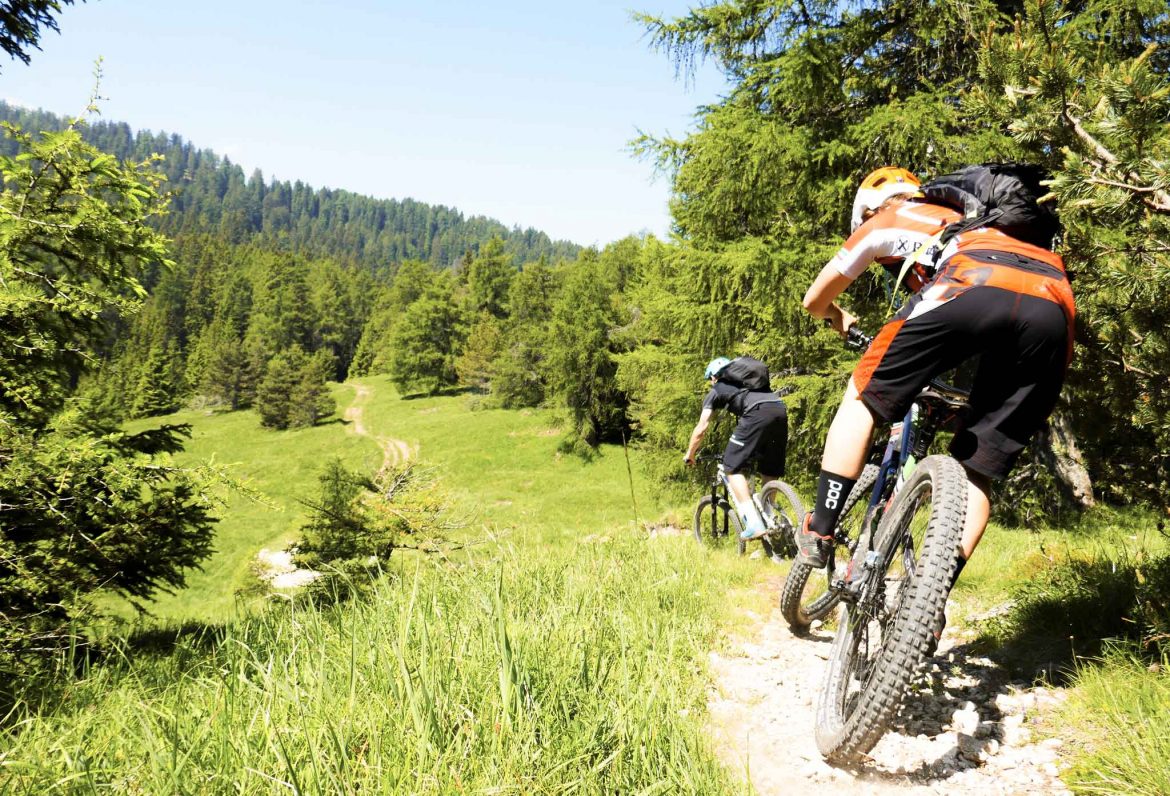 3
Mendelkamm
Penegal Trail
1,737 m full of everything! Technical passages, flowing downhills, roots, stones, rocks, everything is included. Concentration, technique and power is required. Tip: Rifugio alle Regole, at the Regole meadows. Note: You can't stop at the Prinzhütte (is on the way).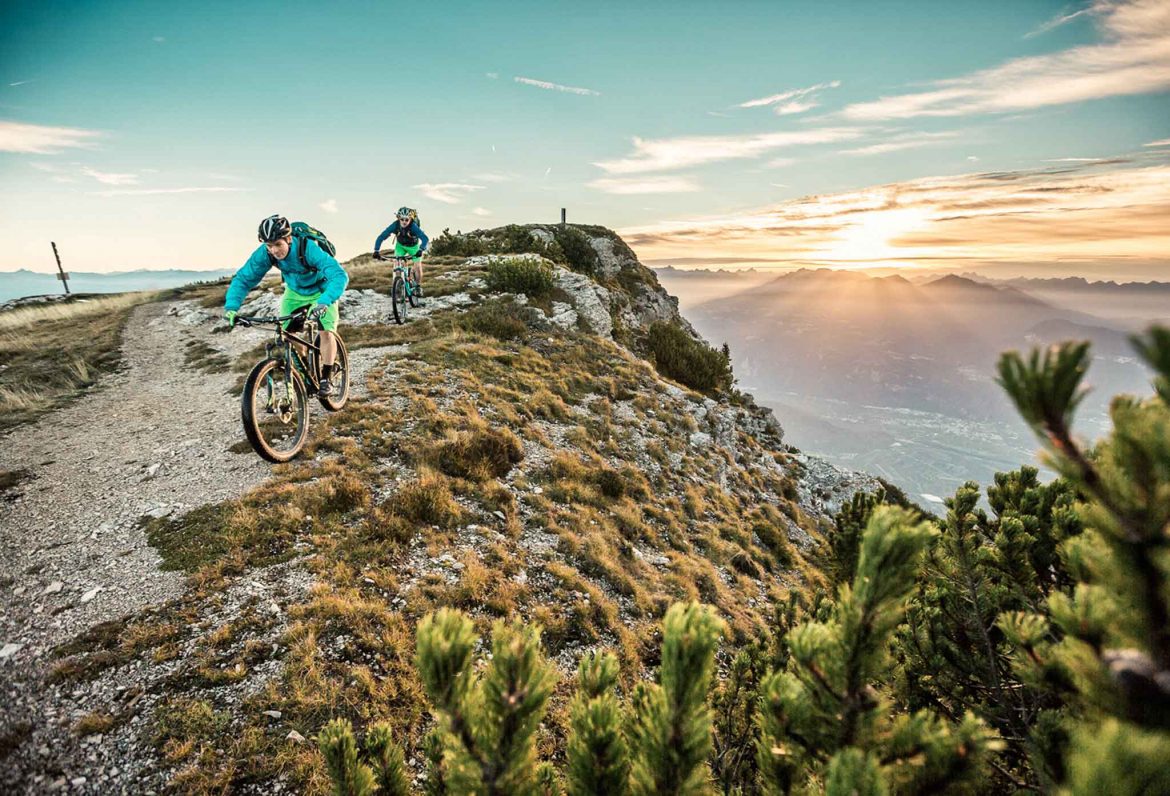 4
Tramin
Monte Roen
Our special tour with almost 2000 depth meters and a single trail of 14 km from Roen to Tramin. A technically ambitious trail, both uphill and downhill. Without descending, maybe 5 of our guests could manage it the whole year! Want to become number 6? 😉
Tip: Restaurant Caroline in Graun.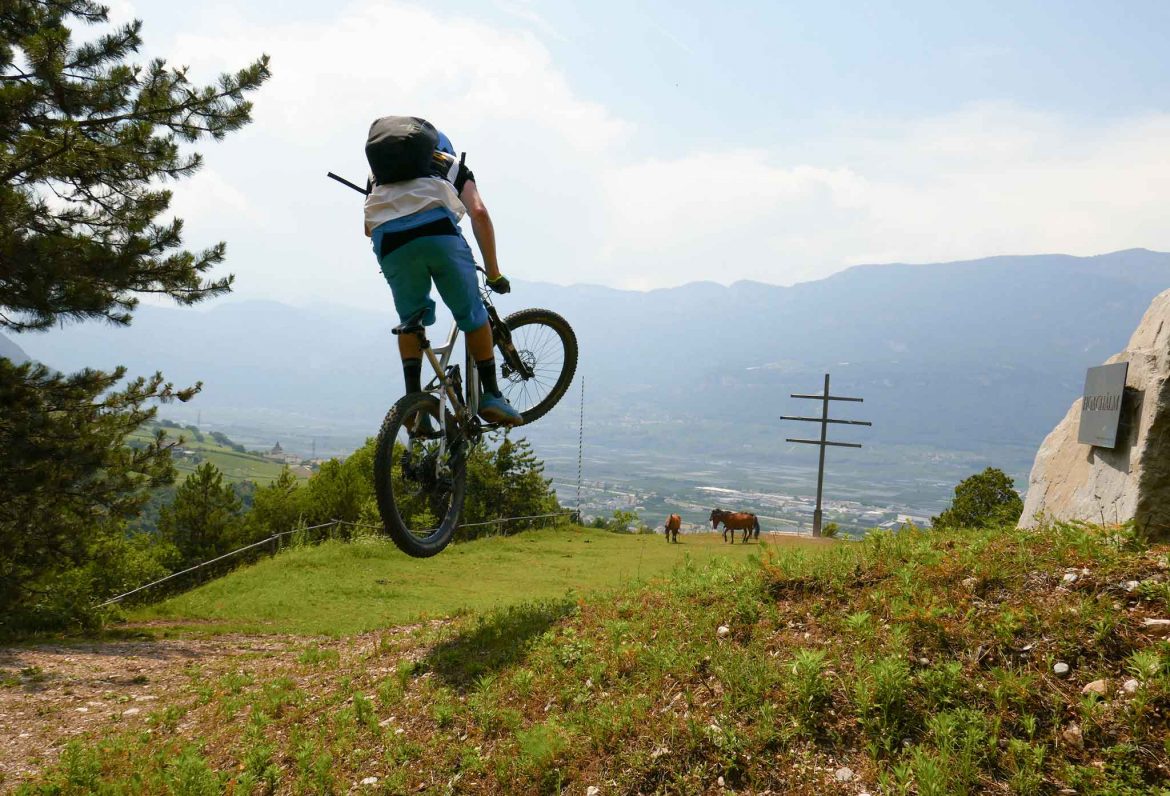 5
Truden
To Cisloner Alm
One downhill with a difficult section. Hairpin bends, steps, past a horse meadow. And to finish, of course, an ice cream at the Arlecchino. A stop is also possible directly in the Alm. Very delicious food and awesome view!