Wasserwelt
Experience a fresh, exciting underwater world
Not everything at the Traminerhof has to be about adrenaline and excitement: we know how to relax, too. Indeed, relaxing has never been easier: be it at the sun-kissed pool, in the fun, indoor water world or the soothing saunas.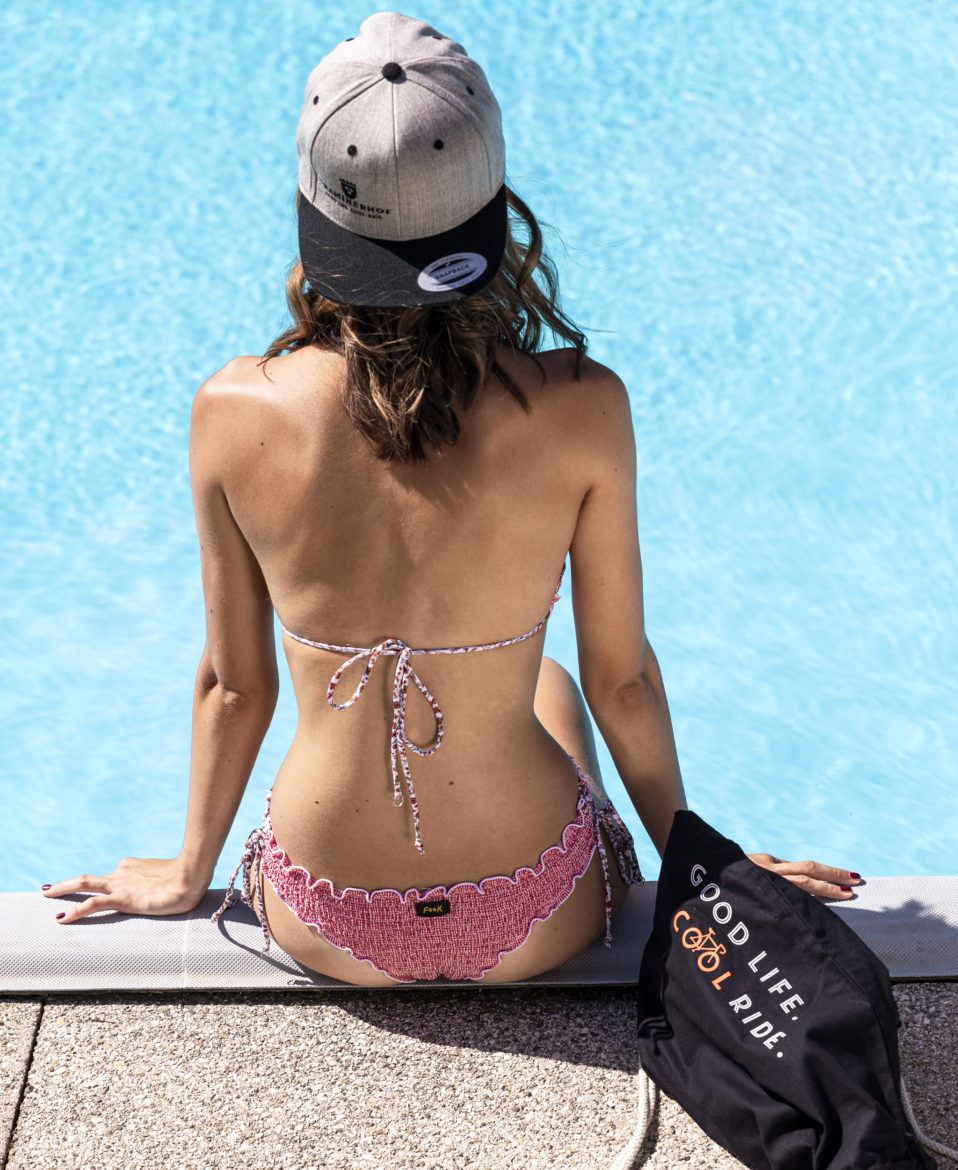 Swim to the pool
Our pool: summer vibes
You can review your exciting day at our outdoor pool right next to the hotel: close your eyes, take a deep breath, and relax. Dive into the crystal-clear water, rise to the surface, and just go with the flow without a care in the world.
Find the ideal spot on one of the comfortably deckchairs, right under the sun or in the shade under one of the umbrellas or palms.
And what better way to end the day than with a refreshing drink from Bar62 – what are you waiting for?
our indoor pool
Submerge into relaxation
Well, this is embarrassing: who put this piece of heaven underground? Treat yourself to a luxurious moment and dive into an out-of-this-world swimming experience. Our pool is 11 m long, 140 cm deep and boasts 31°C. Together with the other children's pool, whirlpool and more, resisting is futile. The experience is rounded off by waterfall showers and hydromassages.
three is a magic number: our saunas
Sweat the stress away
Time to treat yourself to a wellbeing extravaganza in our saunas after a demanding bike tour, rewarding mountain ascent, or exhaustive cultural programme. No formalities, simply come on in:
3 saunas are awaiting you. Crank up the temperature in our Finnish sauna, while a regenerative, deep heat experience awaits you in our organic herbal sauna – pleasant aromas included. Head into the steam bath if you want to clear up your airways and have skin as smooth as silk. But wait, there is more: enjoy the aroma and massage showers, heated benches, and the Kneipp pool.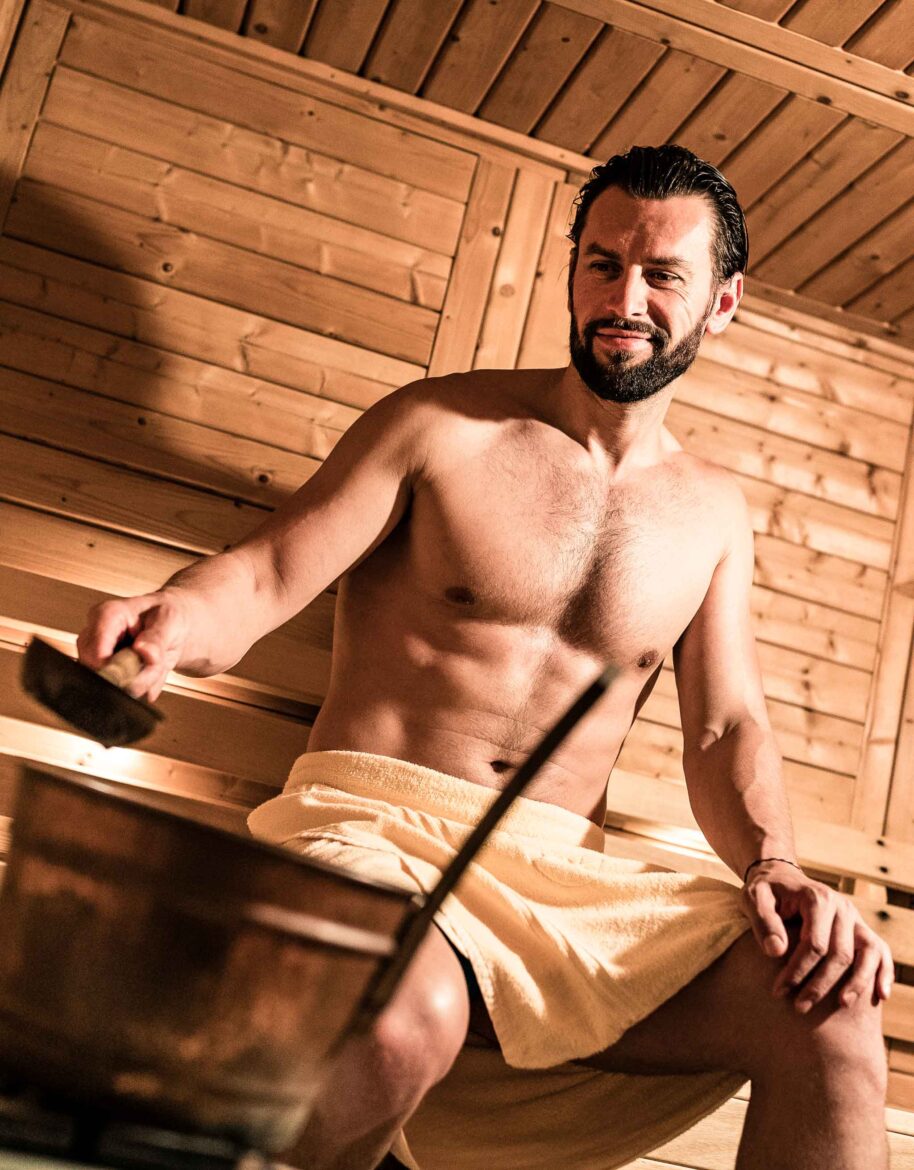 Curious?
Discover more about our hotel