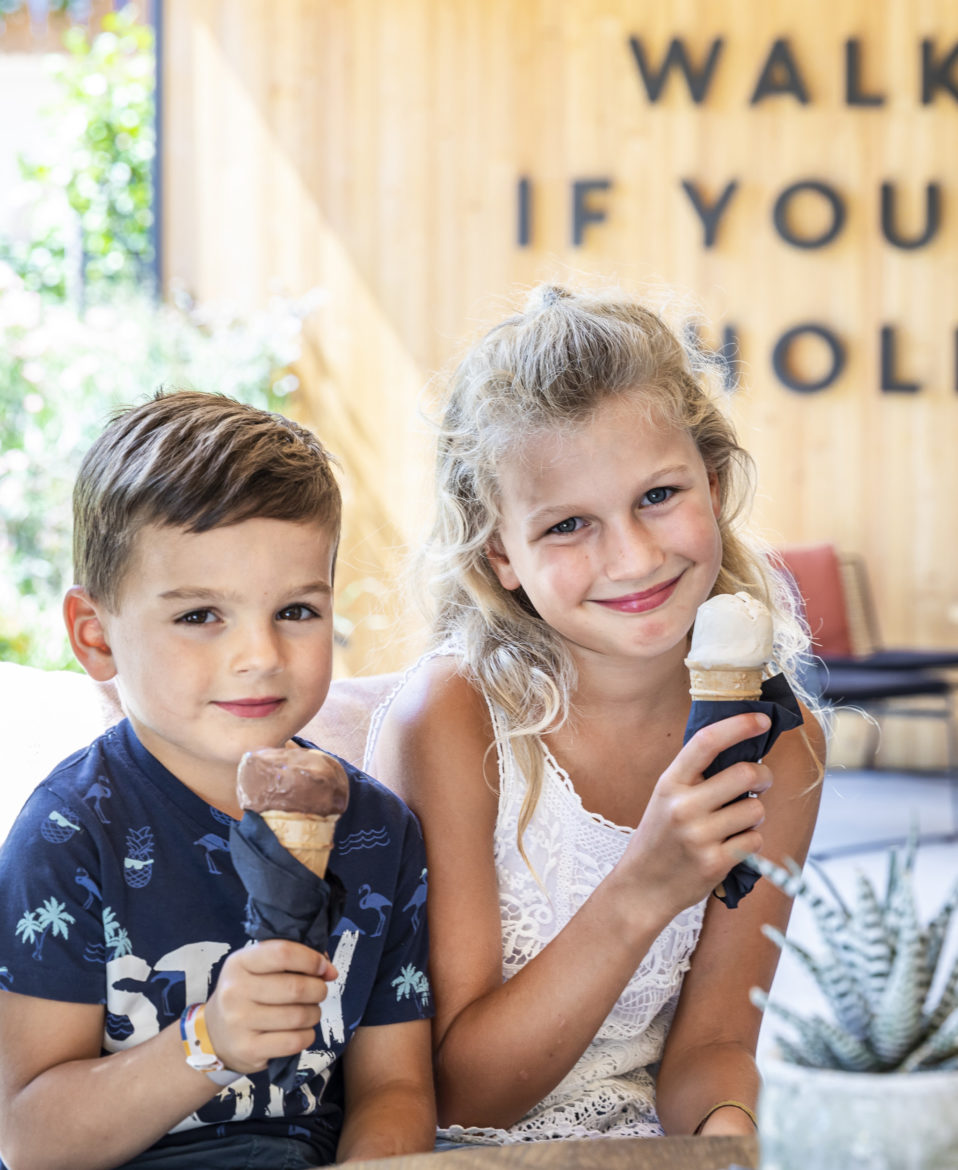 Family: when even a small group can make great things happen
Your family holiday in Termeno and on Lake Caldaro
Family holidays are all about spending some time relaxing and having fun, discovering and exploring new things, playing and having a laugh or two. There is plenty to do in Termeno and around Lake Caldaro, so children can experience an unforgettable holiday with their parents and grandparents! There is something for everyone, be it swimming, surfing (yes, even surfing!), hiking, cycling or even exploring a Medieval castle. In other words, a slice of heaven on earth for keen swimmers, sports enthusiasts, and intrepid explorers!
While our hotel was not specifically designed for children, we are happy to welcome our smaller guests into our world, too! 🙂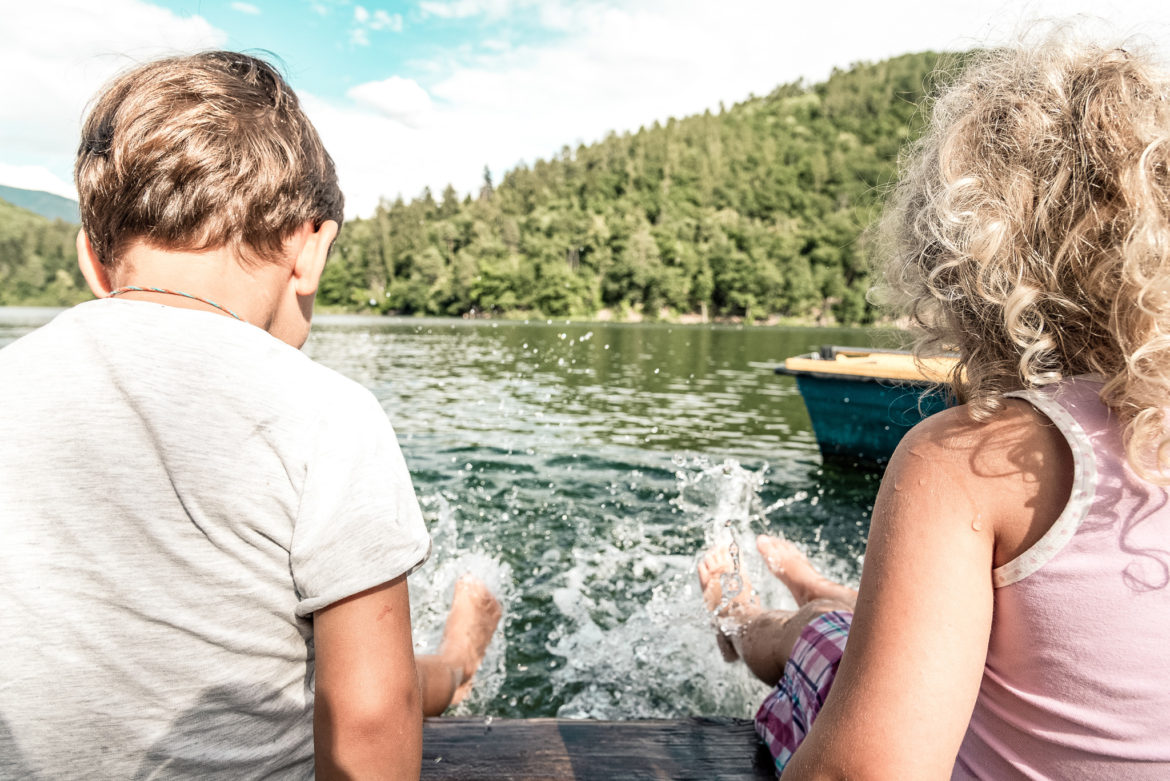 your cool summer days
Keen swimmers and adventurous pirates, land ahoy!
All you need is a pair of swimming trunks and off you go into the cool water! Our hotel's outdoor swimming pool and indoor pool universe with a whirlpool and waterfall, among others, will turn even the most torrid summers into a cool experience. You can also easily reach Termeno's outdoor pool, and Lake Caldaro is just 3 km away. When it comes to wild swimming, it stands out for being the warmest lake in the Alps. It is also well worth a trip for its pedalos, surfing opportunities and mouth-watering ice creams. The two Monticcolo Lakes (20 km) or the Favogna Lake (15 km) are also the perfect excuse for a detour to cool off in their refreshing waters.
little cyclists conquer the world
A family adventure on two wheels
Flat cycling tours with minimum elevation gain start right in front of the Traminerhof: treat yourself to the perfect family cycling experience. Enjoy a tour on the bike path coasting the Adige river or across apple orchards to Lake Caldaro, where you can end the day by diving into turquoise waters. If you are up for a challenge, choose the tour to Appiano or across the Monticcolo forest and you will be rewarded by a higher elevation gain as well as trails for every level. What about true biking experts? They can choose from daily guided tours as well as technical training sessions once a week in Termeno's large biking parkour.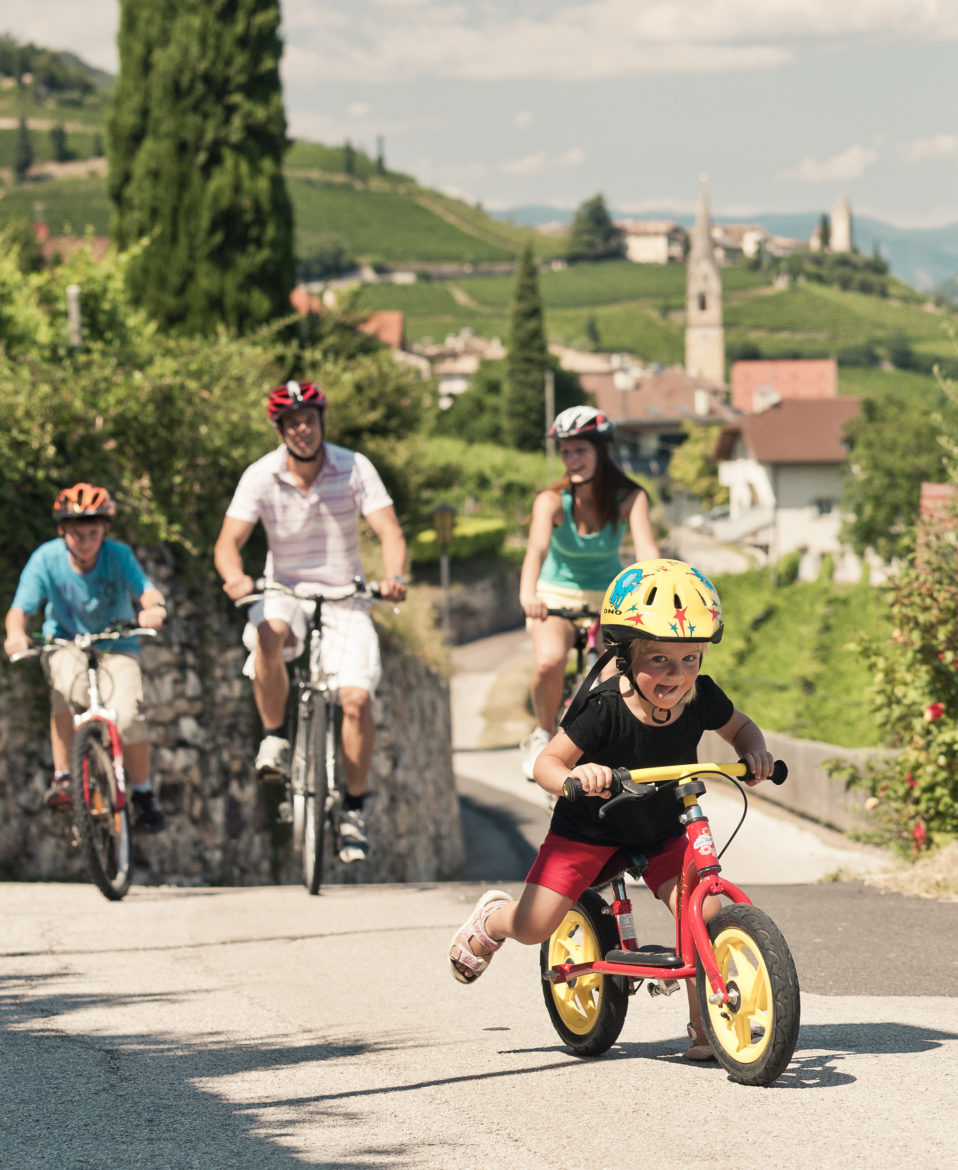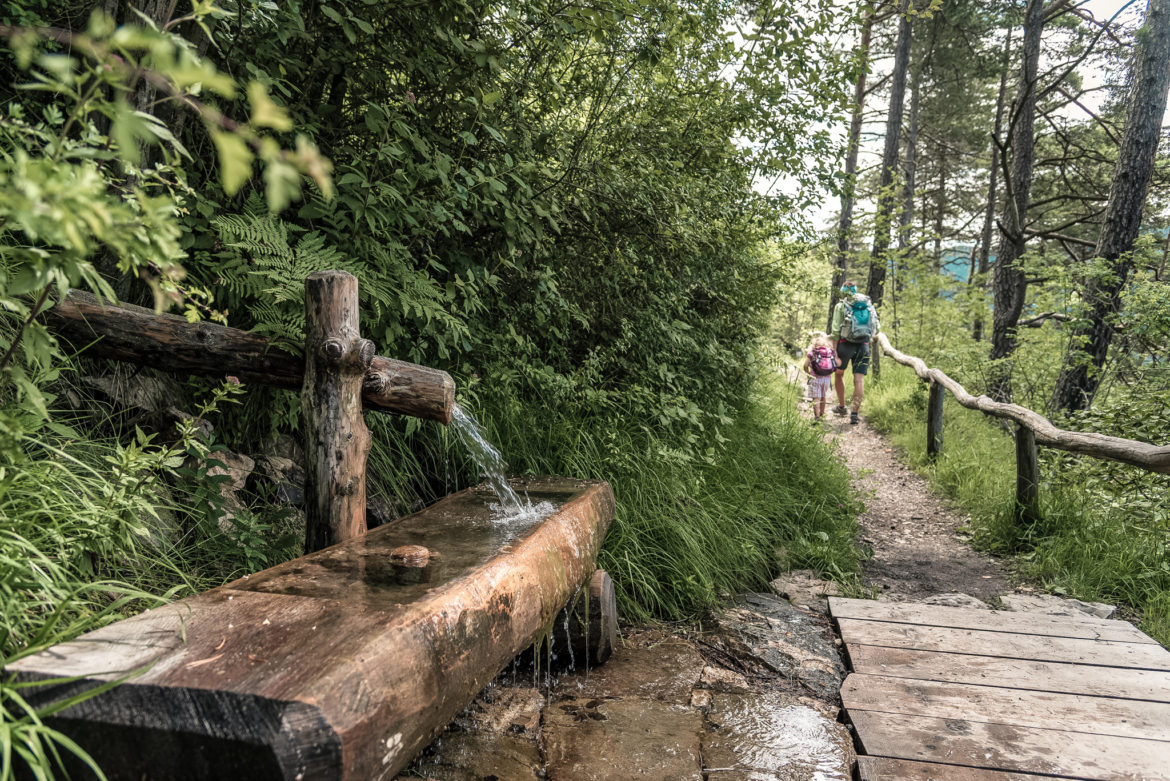 across country
Hiking makes children happy
In Termeno and Lake Caldaro, even children who are not keen on walking will have to rethink their position: how could they not with the incredible mountain and natural experience before them? Explore nature at the thematic path to Lake Caldaro or on the Geo Trail of the Valle dell'Inferno. Take a walk back in time to discover dinosaurs and ancient reptiles in the UNESCO World Heritage Site of the Dolomites at the Geoparc Bletterbach in Aldino. Cross the Gola Rastenbach using ladders and bridges coasting waterfalls and natural pools. You want more? Do not worry: how about ascending our Roen with its 2,000 m elevation gain and stunning views?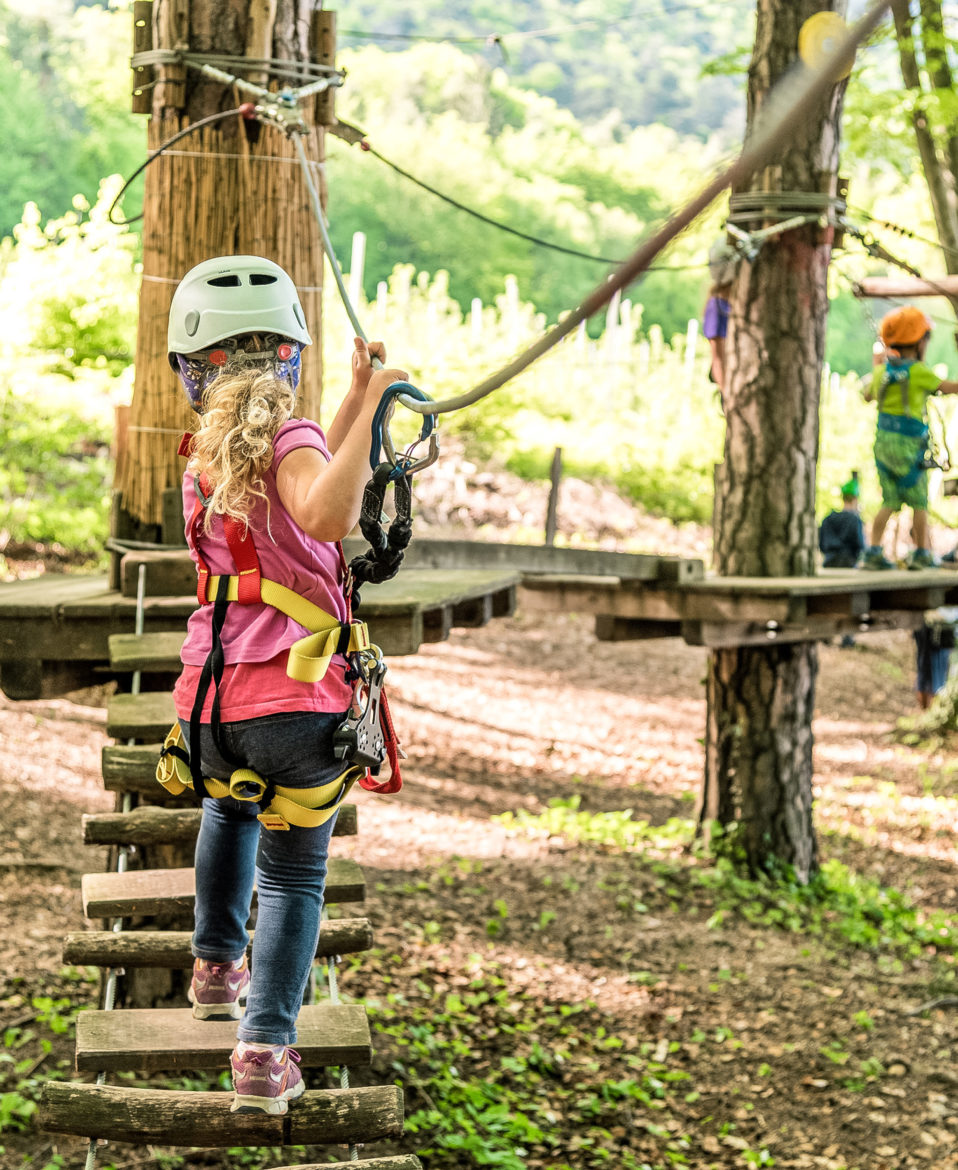 Tiger Woods, Tarzan or Robin Hood?
Who knew being good could be so much fun?
Are you the minigolf champion in the family? Time to find out for good! Head to the minigolf park just 500 m from the hotel. The adventure park in Castelvecchio/Caldaro is perfect for the Tarzan in you: explore 23 different trails on the high-rope course with 200 elements and 35 Flying Fox slides. All you need is courage and, more than anything else, technique. Hocheppan Castle will catapult you into the land of Robin Hood: make the most of the bow and arrow experience, and explore the trail wending across the forest passing by different animals. Incidentally, the castle is also part of the beloved Three Castle circuit.