1.001 EXPERIENCES
Mountains, valleys, castles and lakes
Termeno, Lake Caldaro and the entire region make this holiday destination incredibly varied and full of contrasts; the same could be said about the outdoor activities on offer. Treat yourself to some relaxing yoga or an action-packed family excursion, have fun swimming in one of the Mediterranean lakes or mountain excursions – who said that contrasts cannot be as beautiful as they are here? Yet there is one thing which all activities have in common: they will make your holiday into an unforgettable experience.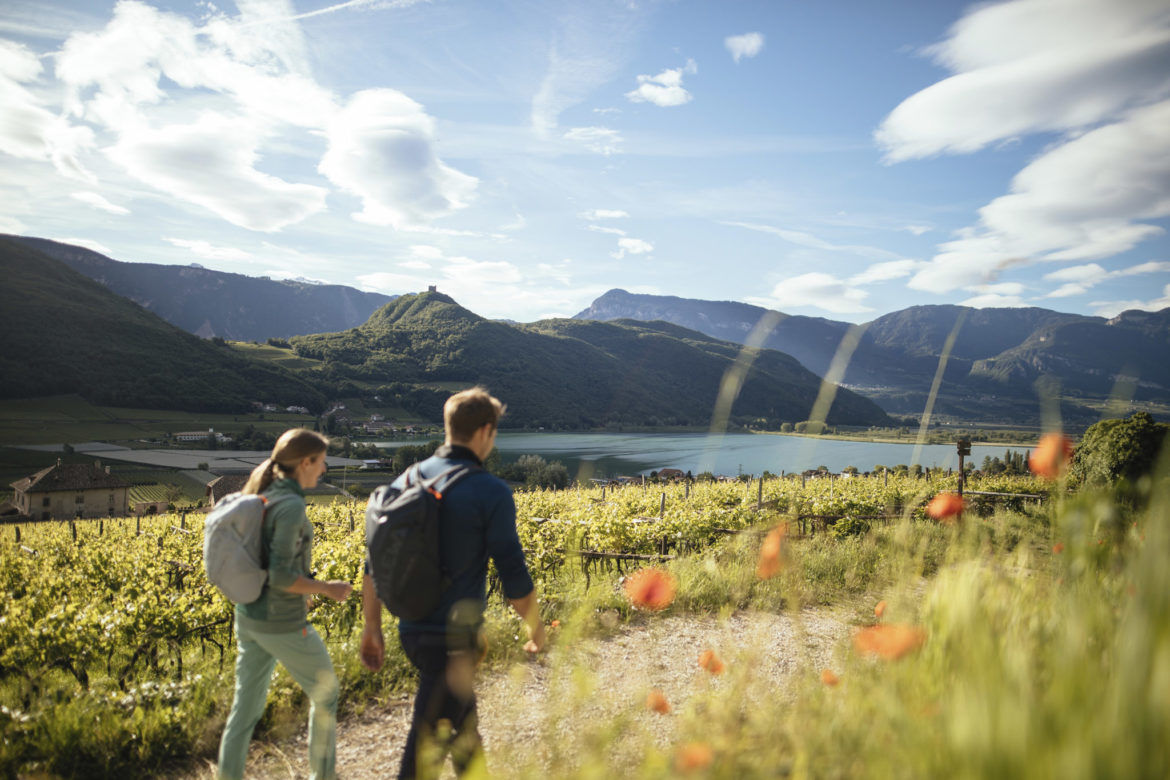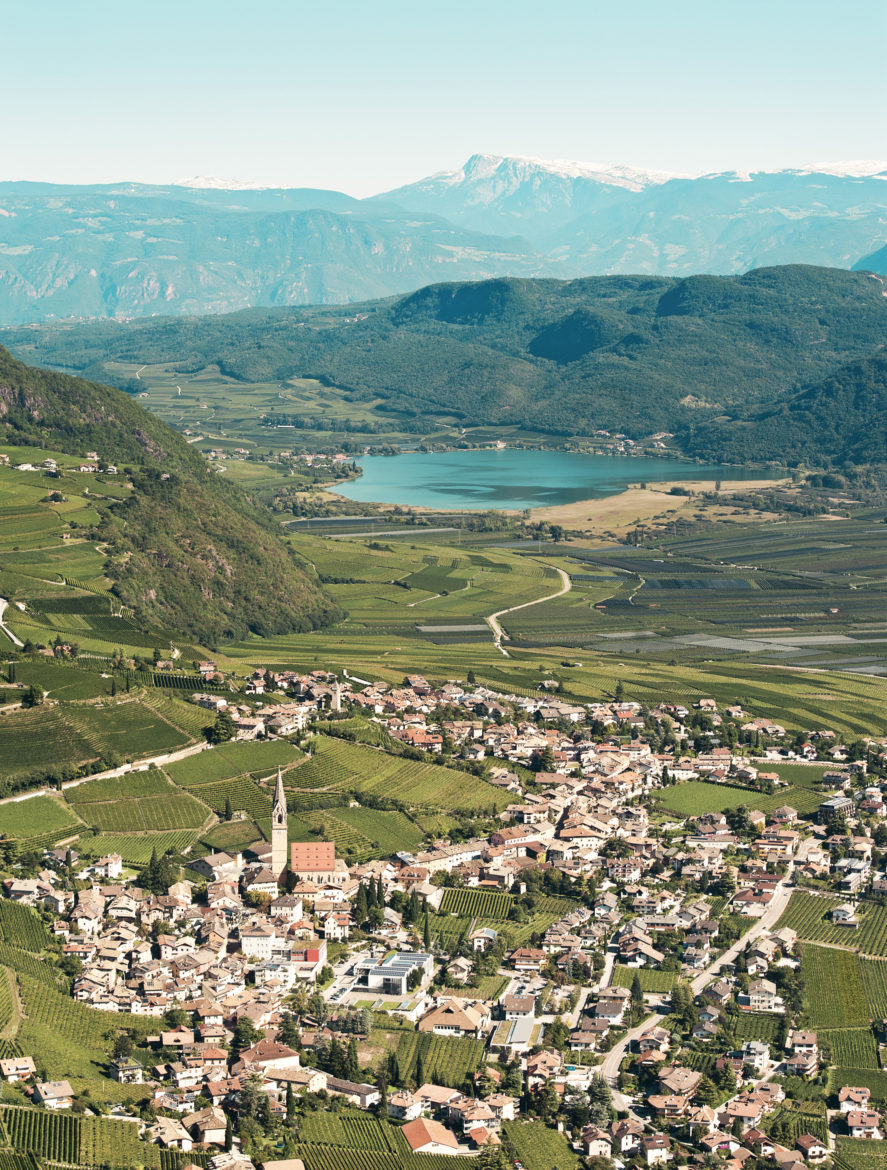 Termeno and lake caldaro
Even if you were to just experience our village and its surroundings, that would be more than enough. Interesting quirks and customs, centuries-old viticulture, interesting people, a passion for good food and a pinch of dolce vita make Termeno quite the special place. We are happy to disclose insider tips or you can read them in our magazine.
The call of the mountains
Believe it or not, our small Termeno stretches from 200 m in the valley right up to over 2,000 m on our very own mountain, the Roen. It does not take long to connect the dots: our region is a hiking paradise. Enjoy leisurely excursions between vineyards and crystal-clear turquoise lakes as well as demanding summit tours and ascents. You will be spoilt for choice. And do not forget to plan for a detour to the neighbouring Dolomites!
We are family
Families can become whatever they want in Termeno: adventurers, researchers, or even explorers! Find lost treasures in Medieval castles, take a walk back in time and discover more about dinosaurs and reptiles in the Geoparc Bletterbach – nestled in the Dolomites, a UNESCO World Heritage Site -, explore the legendary Gola Rastenbach or dive into the warmest lake in the Alps: Lake Caldaro. Even proverbial couch potatoes might be inspired to do something!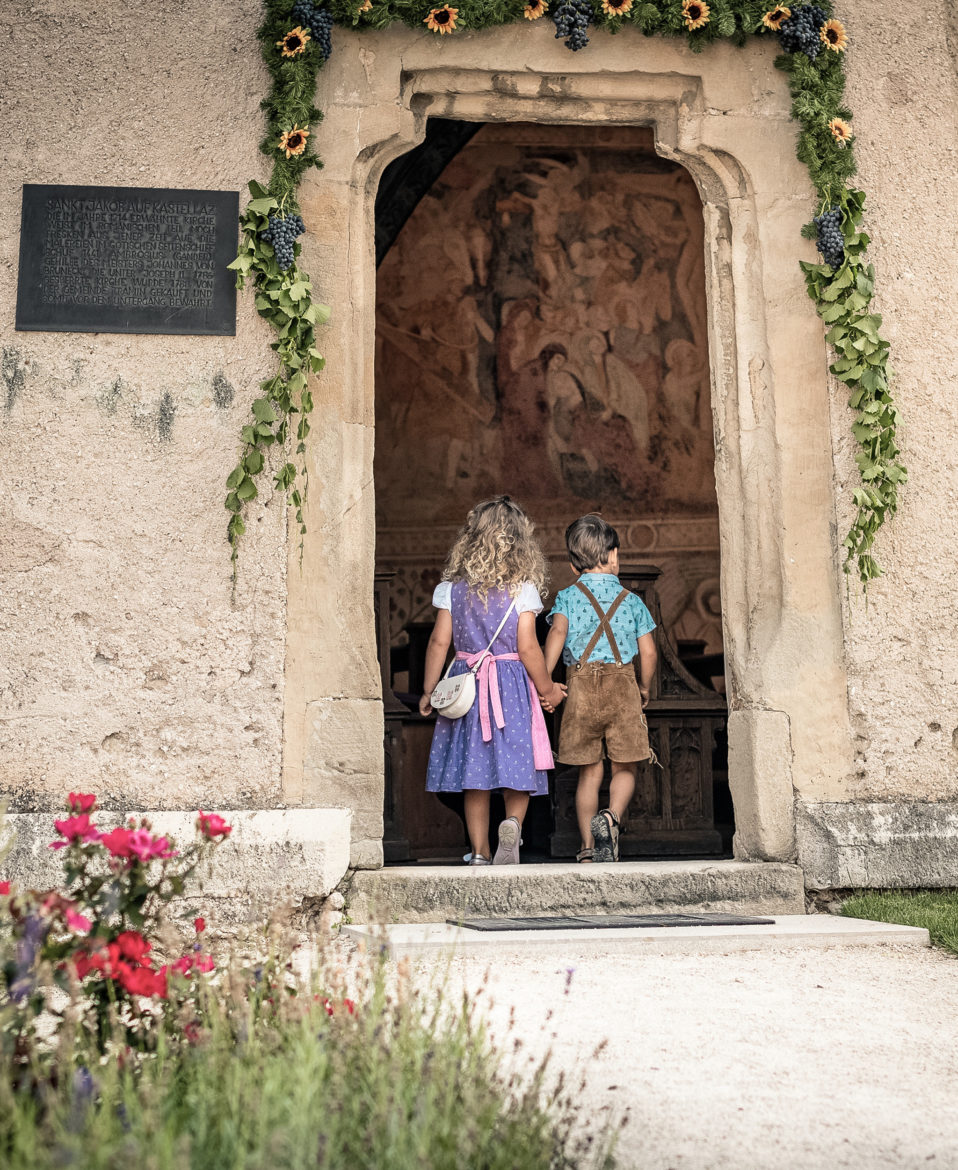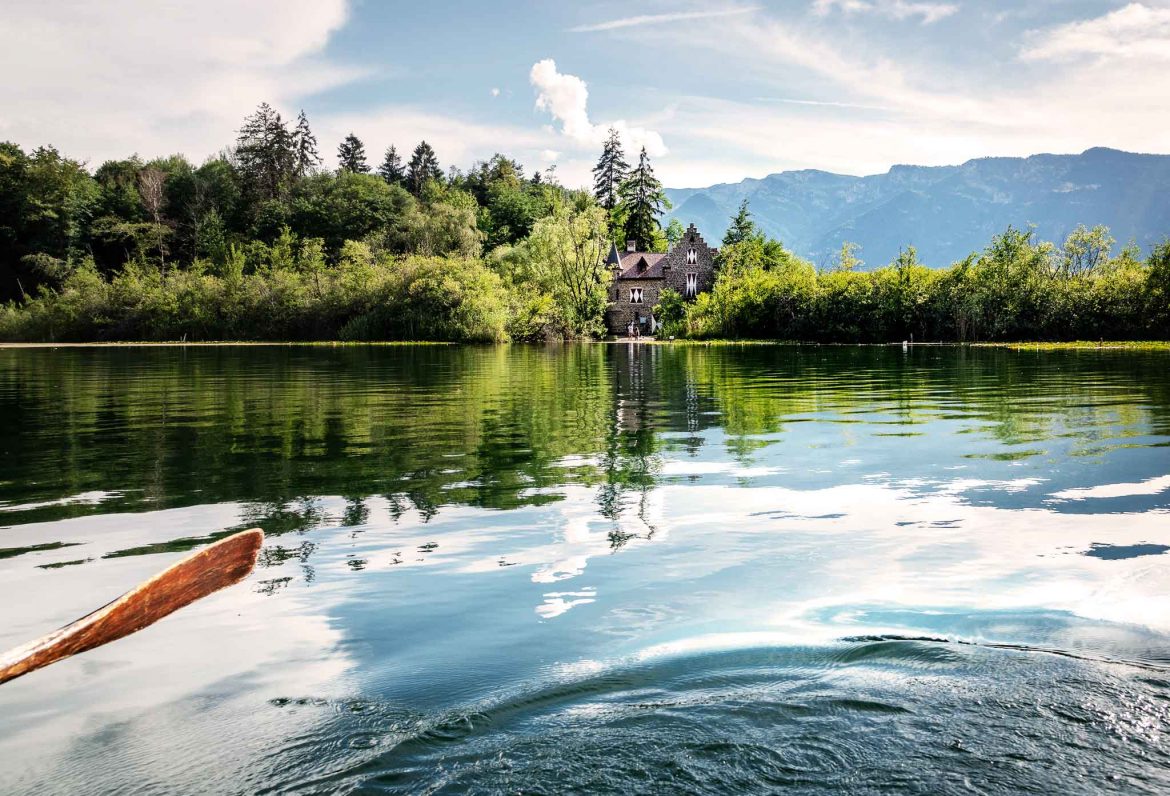 SWIMMING TO YOUR HEART'S CONTENT
Lakes as far as the eye can see, in the mountains and valleys
Termeno and its surroundings boast a couple of lakes where you can sunbathe, spend some quality time, or simply relax. The lakes are to be found at different altitudes and that is why each lake has its own character – Lake Caldaro and its 220 m to the 1,200 m of the Lago Santo.