Our home
Welcome to our slice of heaven on earth
We are incredibly proud to be able to call Termeno and Lake Caldaro our home. The land seems to have been designed for outdoor activities and is a beautiful mixture of bountiful vineyards and stark, imposing mountains. Dive deep into nature to live your next adventure: by bike, using a walking pole, or swimming in one of our lakes.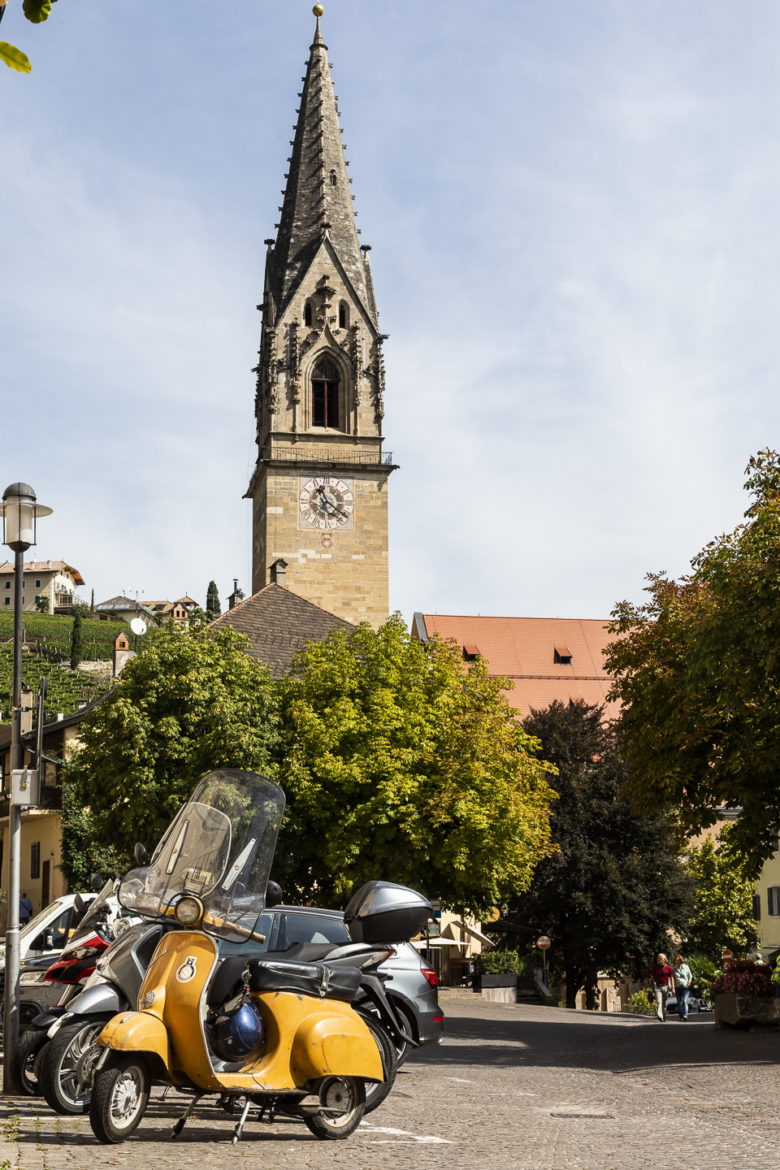 Hallo, Buongiorno!
Why choose German or Italian when you can have both?
Termeno is located in South Tyrol's southern region – meaning the distinction between German and Italian is not as clear-cut as elsewhere. To be fair though, we South Tyroleans are not big fans of clear-cut distinctions or borders. After all, this marriage of Alpine calm and Mediterranean joie de vivre is who we are. A linguistic melting pot with a swirl of different cultures, yet South Tyrol is so much more: both spaghetti and Knödel (traditional dumplings) feel at home in our cuisine, the shop windows sport both Armani suits as well as local Dirndln and our architecture is a succession of modern wine cellars and centuries-old farms.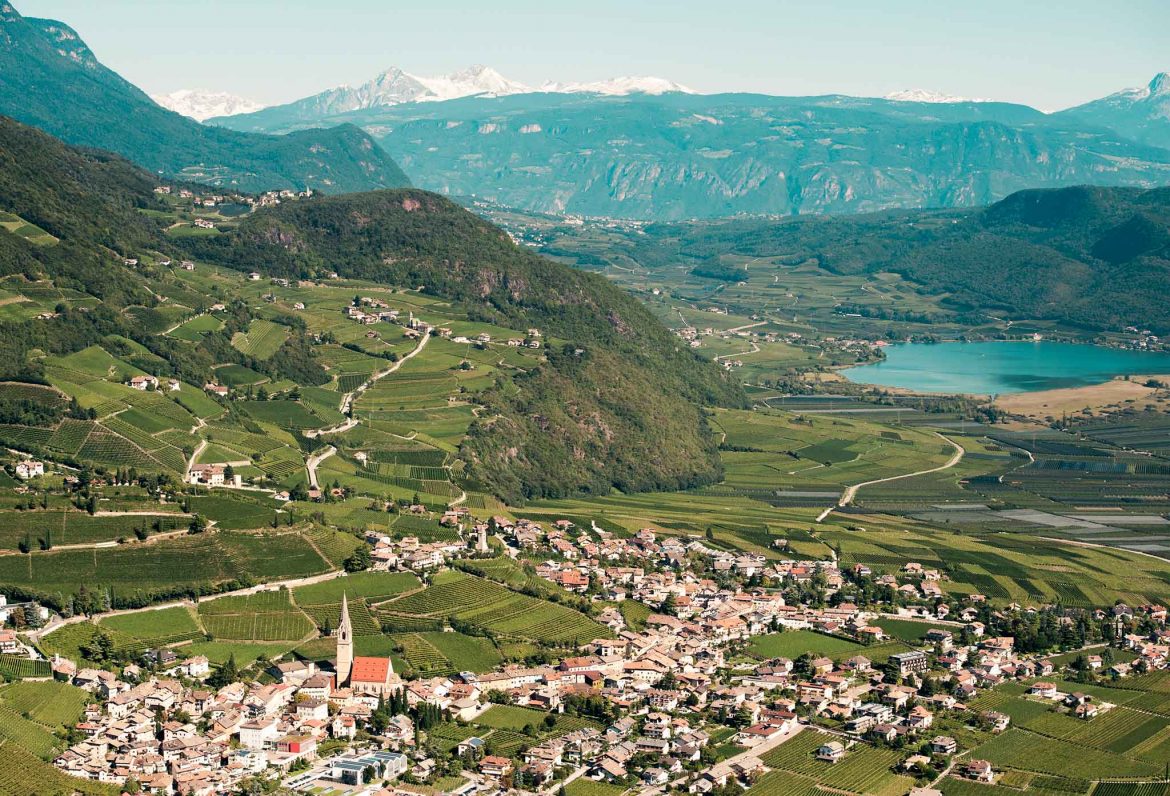 our playground
Hike and bike between 200 and 2,000 m elevation gain
The biggest challenge during your South Tyrolean holiday will be picking one of the countless outdoor activities in Termeno and Lake Caldaro. You will be spoilt for choice! Our playground is as big as they come: from 200 m elevation gain in the valley right up to over 2,000 m on our very own mountain, the Roen. There is so much more to do in between – leisurely thematic trails and mountain paths, easy bike paths and technically demanding natural trails, Mediterranean road bike routes and mountain passes with a stunning view.
lake galore
As cool as a cucumber
You know how a pedal works, so why not give a pedalo a try? Just because you are on a lake does not mean you cannot give it your all, even without gears! If you are looking for pure bliss and an extraordinary laid-back experience, head to the warmest lake in the Alps: Lake Caldaro. However, the two Monticcolo Lakes are just as good. If you prefer to shiver as you break the water's surface, head to the cooler mountain lakes just a few hundred meters above such as the Colle Lake or Favogna Lake.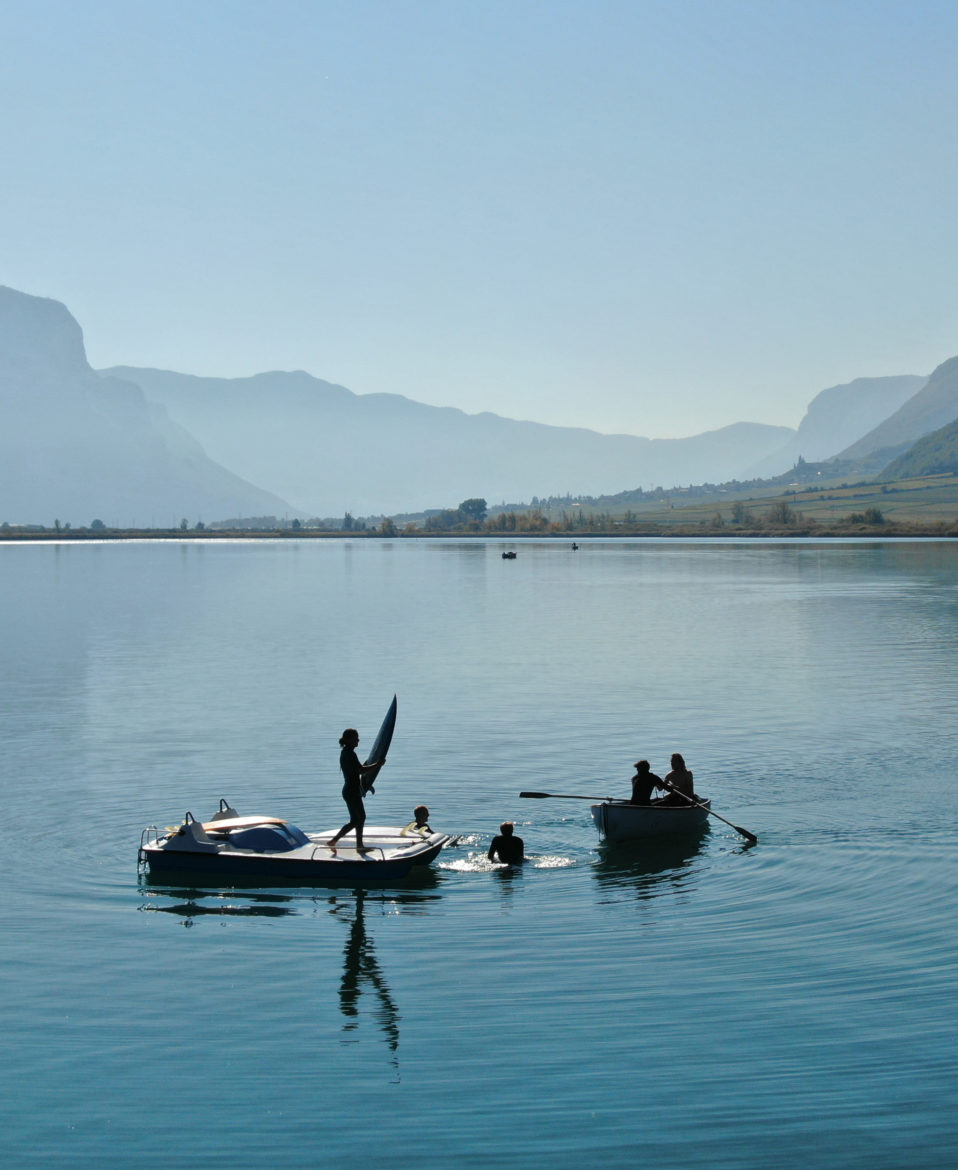 This village has it all
The home of Gewürztraminer, the Egetmann procession, and joie de vivre.
If you speak German, this will not come as a surprise: Tramin is home to the aromatic GewürzTRAMINer and, therefore, a repository of centuries-old viticulture. Traditions and culture are alive and kicking in this area: on Shrove Tuesday the Egetmann and his wedding procession crosses the village, during the Sacred Heart celebration in June hundreds of mountain pyres bathe the valley in light, while the summer celebrations are an expression of pure joy. Autumn is all about the traditional Törggelen chestnut and new wine experience: the perfect way of thanking everything that makes this corner of our planet so special.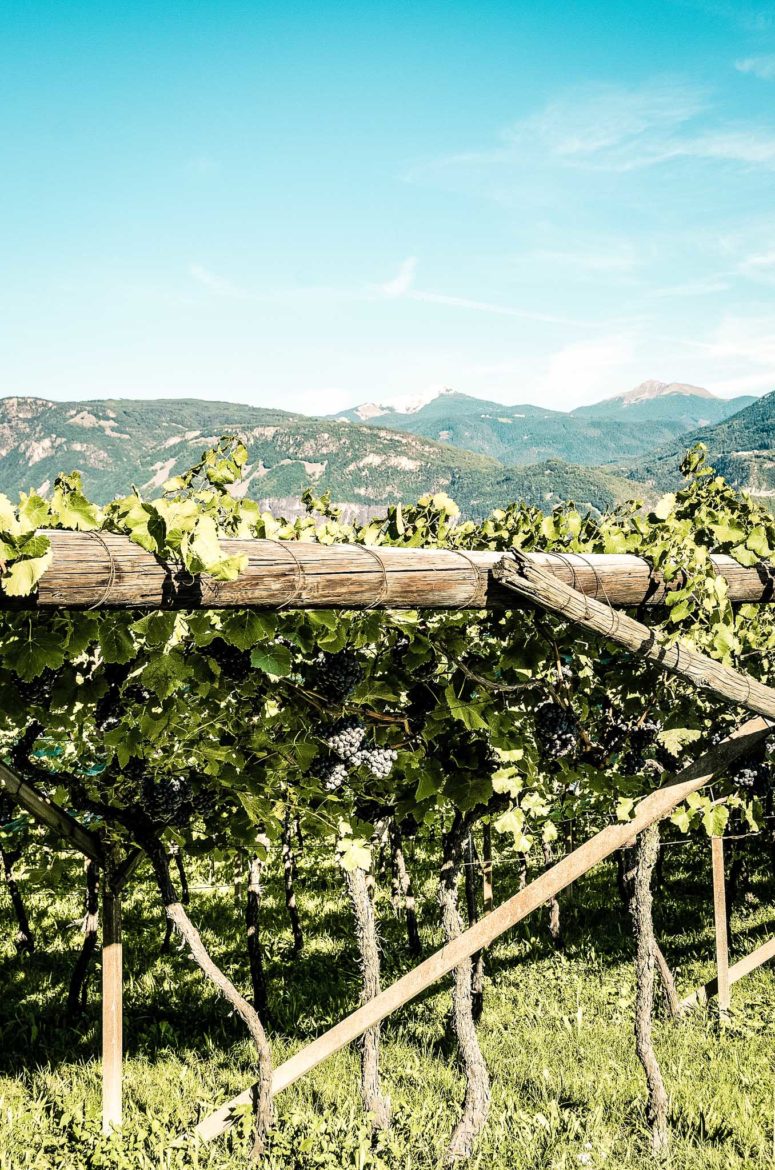 up-to-date weather forecasts
Pssst, come closer and we will let you in on a secret: South Tyrol is a tourist favourite for many reasons – including its climate. South Tyrol, and especially Termeno, boasts a pleasant, Mediterranean climate. With more than 300 days of sunshine every year, the weather here is absolutely perfect for your holiday. Spring and late autumn are blessed by the warm touch of the southern climate, as the warm southern winds provide us with average temperatures of 20°C already as early as April.
Check real-time South Tyrolean weather!