special tour Roen | 101
To Tramin's local mountain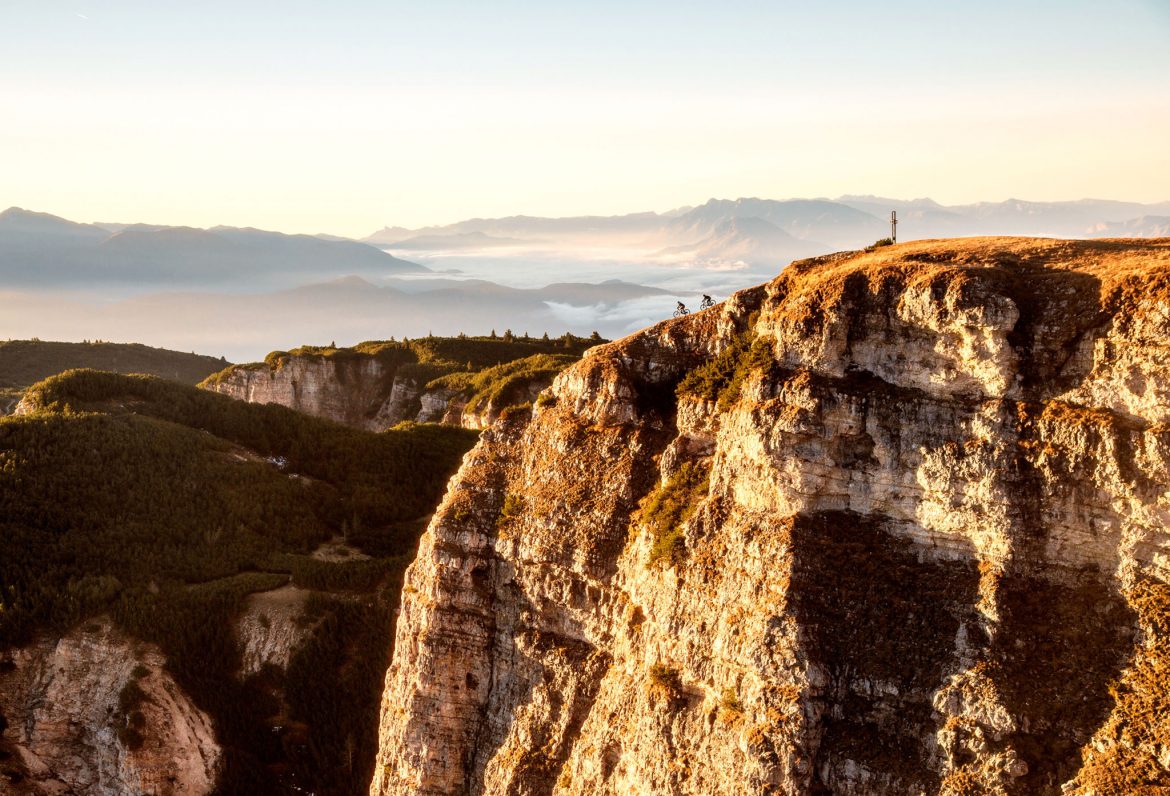 The MTB tour to Tramin's local mountain is a tough one – after all, it is not called the "king's stage" for nothing and belongs to the crème de la crème. Having just started from the hotel, it is already 22% uphill. After you've worked your way up to the Mendelbahn cable car, you can take the cable car to the top.
Arriving at the Mendel Pass, the fun really starts. Always nice uphill, mostly over forest roads. A sweaty ascent awaits you, but don't lose your nerve. You reach the Romeno Alm at the back of the Roen.
The last two kilometres before the top still have 400 metres of altitude difference in store for you. All on gravel, nicely blocked. Always bite through. At the summit of the Roen – 2,116m, Tramin is at 276m – you will be rewarded with a magnificent 360° view of the surrounding mountains: Ortles, Brenta, Dolomites and the main Alpine ridge right in front of you.
A few kilometres downhill on single trails should not be missing: 14 km single trail and almost 2000 m downhill via Graun to Tramin. The descent is very demanding and requires good technical knowledge. That's where the action is!
14 km single trail
Panoramic view of Ortles, Brenta, Dolomites and the main ridge of the Alps
Challenging up- and downhill, not for the faint hearted
Pit stop: Romeno Alm, Gasthof Caroline or Buschenschank Lenzenhof in Graun Caroline oder Buschenschank Lenzenhof in Graun
GPX-Track
-km, -m
GPX
| | |
| --- | --- |
| Name: | Keine Daten |
| Entfernung: | Keine Daten |
| Minimalhöhe: | Keine Daten |
| Maximalhöhe: | Keine Daten |
| Höhengewinn: | Keine Daten |
| Höhenverlust: | Keine Daten |
| Dauer: | Keine Daten |
not enough?
You might like these tours too