Mendel – Roen | W120
To the highest mountain of the "Mendelkamm"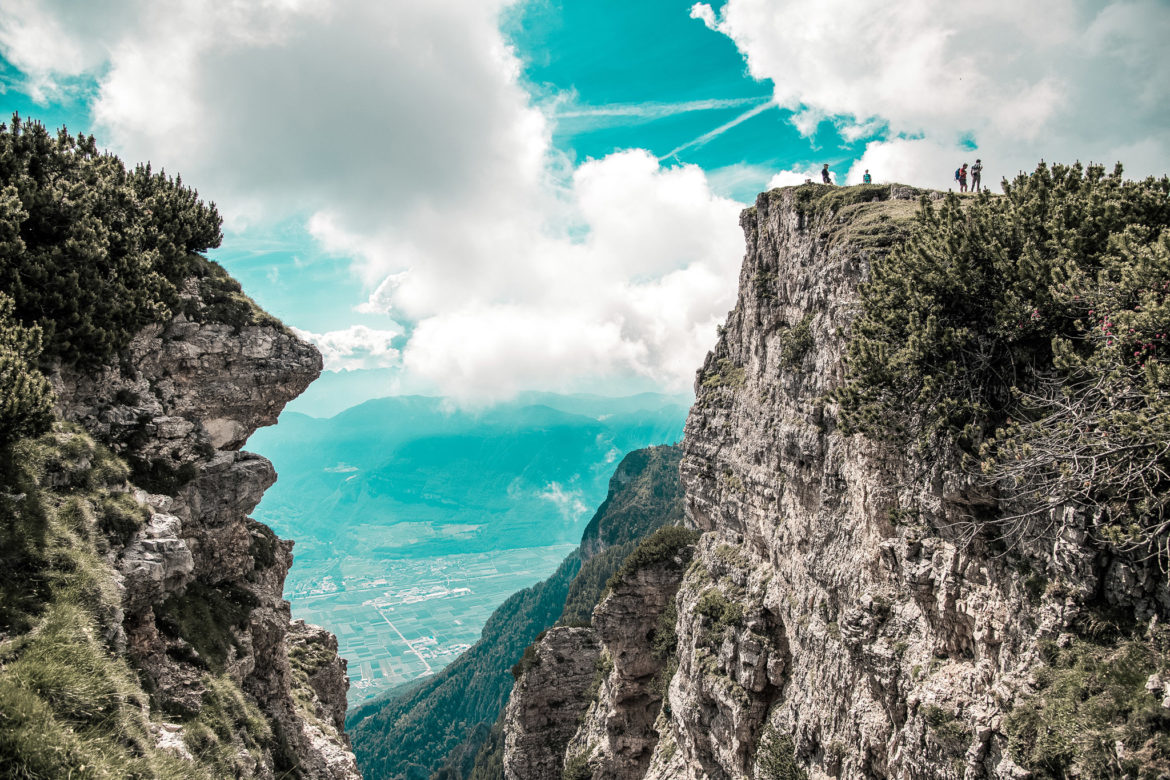 The start is in St. Anton, from there you can take the cable car up to the Mendel Pass in 12 minutes. A great view of the valley awaits you. From here you walk south on trail 500 to the nearby Halbweghütte refuge (1594m). Continue through woods and larch stands, some of them medium, some of them flat and easy, until you reach the Romeno Alm (1773m).
From here you can take the forest path and hiking trail up to Roen. Or turn left and continue for 15 minutes to the Überetscher hut (1775m). From the shelter Überetscher Hütte follow the signs "Klettersteig". The via ferrata is partly very exposed, but well secured. You hike up over the dolomite rocks to the gently ascending northern ridge of the mountain and southwards on an easy path to the summit (2116 m; from the Überetscher Hut 1 hour). – Descent: From the summit northwards along the medium slope, along a marked path that improves as it climbs over open terrain, through dwarf pines and through woods down to the Romeno Alp and along the access route back to the starting point.
sweaty rise
awesome view from our local mountain Roen
short via ferrata (you can walk around it before)
start: valley station St. Anton
Pit stop: Halbweghütte, Romeno Alm, Überetscher Hütte
GPX-Track
-km, -m
GPX
| | |
| --- | --- |
| Name: | Keine Daten |
| Entfernung: | Keine Daten |
| Minimalhöhe: | Keine Daten |
| Maximalhöhe: | Keine Daten |
| Höhengewinn: | Keine Daten |
| Höhenverlust: | Keine Daten |
| Dauer: | Keine Daten |
not enough?
You might enjoy these hikes too