Lavinaspitz | W103
To the summer resort on the "Mendel"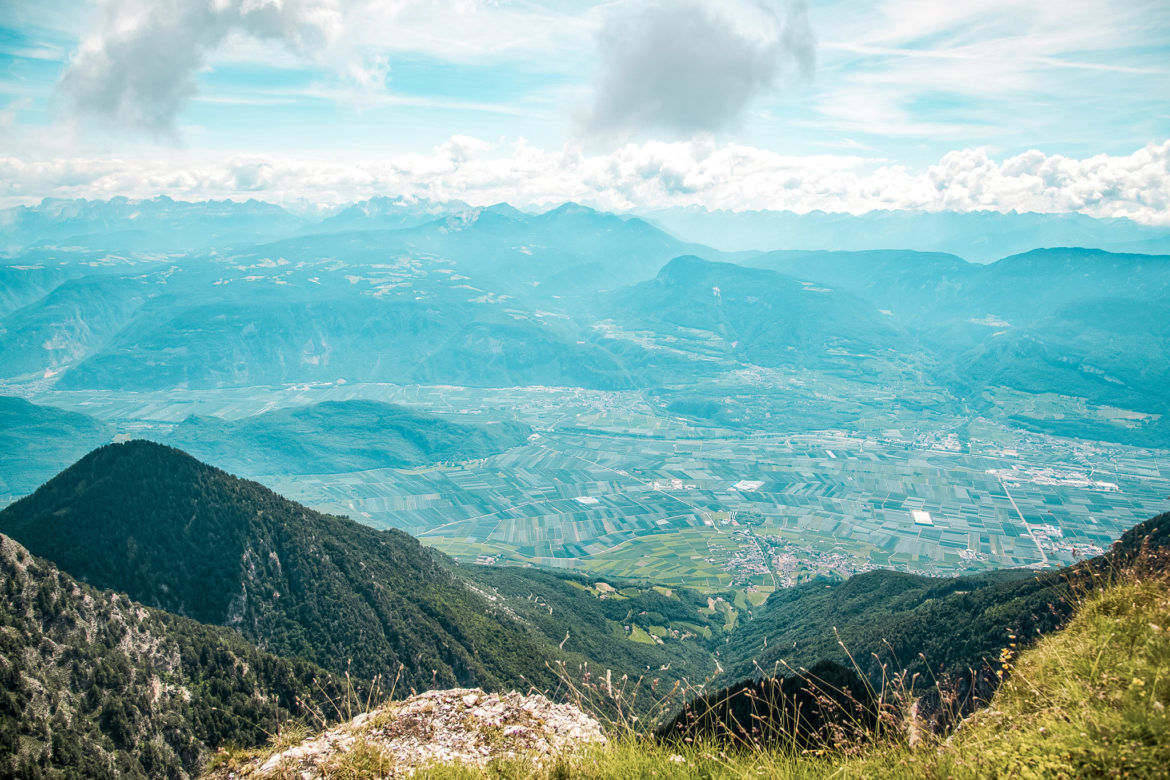 The hike starts at the valley station of the Mendelbahn cable car. First you pass through the district of St. Anton and then follow the signs towards Mendelsteig. In South Tyrolean dialect the path is also called Telefonsteig. After a really steep climb you will find yourself on the Mendel Pass, the forest does not offer many views. At one point, however, there is the possibility to take a nice snapshot of Lake Caldaro.
If you want to shorten the hike, you can also take the Mendelbahn (cable car) and save yourself the hike up to here.
From the Mendola Pass, follow the 500 markings and walk along the gravel path towards the Halbweg hut. The path is wider and not as steep as the previous climb. You will see that there are many small holiday homes on the Mendel, which are used by Traminers and Caldarians as summer residences. If it is too hot in the valley. In the past, farmers used to drive their cattle up to the Mendel for summer rest. At the Halbweghütte you can get refreshment and something tasty to eat.
After the meal the path will lead you further. Your next destination: the avalanche peak. From there you have a breathtaking view from Bozen to the lowlands. The descent takes place under the Avalanche Peak. You cross the slope and hike into the forest. Then you descend on the steep Präzollsteig to Altenburg and walk back to the starting point at the valley station of the Mendelbahn.
Steep ascent from Kaltern to the Mendel. Surefootedness required
Panoramic view from the Lavinaspitz
Pleasant temperatures on the Mendel, especially in summer
Pit stop: Enzianhütte, Halbweghütte
GPX-Track
-km, -m
GPX
| | |
| --- | --- |
| Name: | Keine Daten |
| Entfernung: | Keine Daten |
| Minimalhöhe: | Keine Daten |
| Maximalhöhe: | Keine Daten |
| Höhengewinn: | Keine Daten |
| Höhenverlust: | Keine Daten |
| Dauer: | Keine Daten |
Not enough?
You might enjoy these hikes too