to the Weißhorn | W133
Summit tour with an amazing view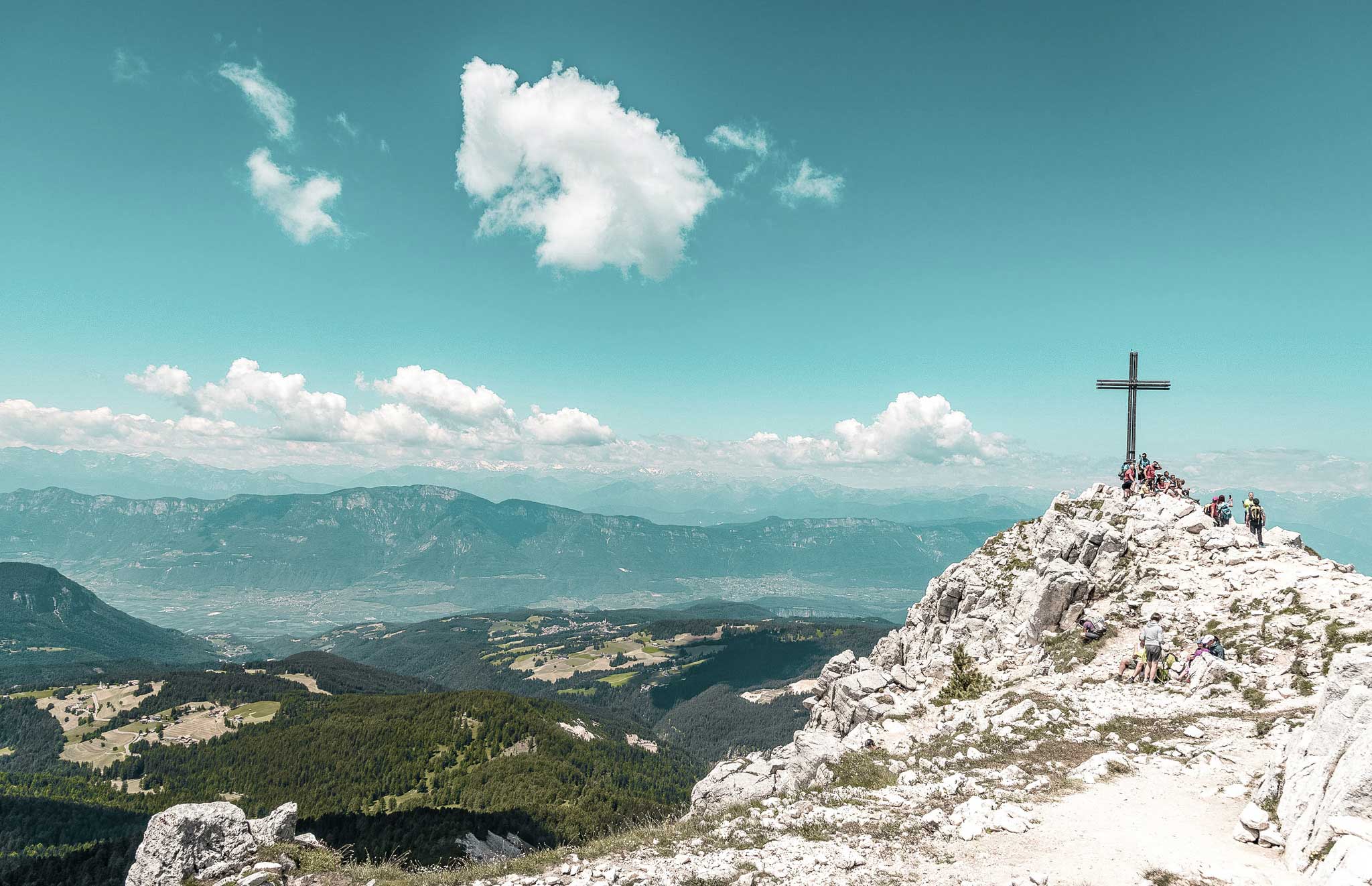 Journey from Tramin via Auer to Kaltenbrunn and further to Cavalese on the Lavazé-Joch and further to the Jochgrimm (1989 m). From there, always follow the signs "Weißhorn" and "Neuer Steig" on a well-marked footpath that cannot be missed, first through grassy slopes, then through mountain pines, and finally briefly in the rocky zone, through a medium-steep and easy ascent to the summit (2317 m).
Recommended descent: From the summit cross very briefly along the ascent route down to the trail divider, now follow the signpost "Radein-Zirmersteig" on the right along the marked path briefly into the rock and then at the edge of the Bletterbach gorge down to the first fork in the trail, further down to a rest bench, here turn left (no further downhill! ) and on trail 12A in a largely level forest crossing over to the Gurndinalm (1952 m); from there finally on wide trail 2 almost level back to the Jochgrimm.
Not too strenuous summit tour with a hammer-like view
Popular as a sunrise tour
Beautiful view of the Unseco Natural Heritage Bletterbach Gorge
start: parking at Jochgrimm
For the pit stop: Gurndinalm, Isi Alm

GPX-Track
-km, -m
GPX
| | |
| --- | --- |
| Name: | Keine Daten |
| Entfernung: | Keine Daten |
| Minimalhöhe: | Keine Daten |
| Maximalhöhe: | Keine Daten |
| Höhengewinn: | Keine Daten |
| Höhenverlust: | Keine Daten |
| Dauer: | Keine Daten |
Not enough?
You might enjoy these hikes too