Through The Rastenbachklamm | W7
Waterfalls, panoramic views, bridges…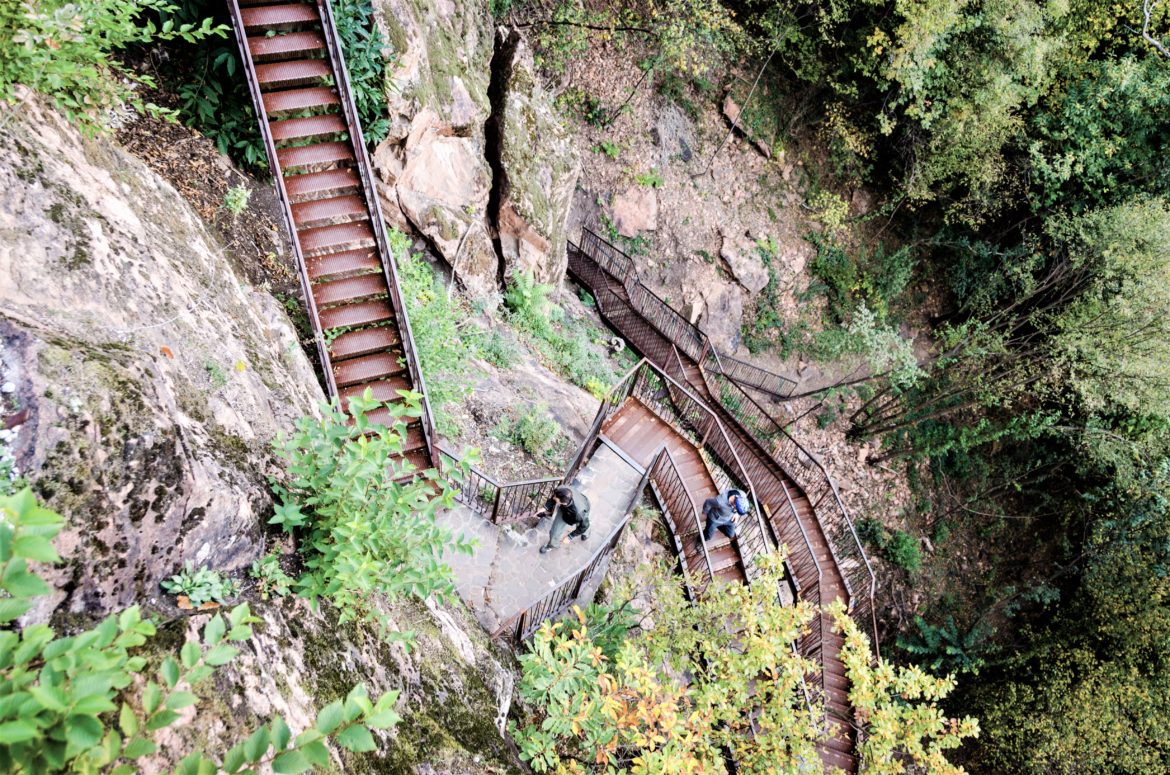 You walk up the Bachgasse to the fairground and then along the Höllentalbach stream to the winegrower's farm and then follow the signposting "Kalterer See/Natur-Erlebnisweg". An undulating hiking trail with Mediterranean flora takes you to the wine road in about 1.5 hrs. There you cross and follow the new foot/cycle path to the little church St. Josef am See. From there, behind the little church, you walk through the vineyards to the Kalterer See.
You walk past the beach parking lots and then left up the path to the main road. There you cross the road and follow the signs to the Rastenbachklamm. The mystical hike begins. Starting at signpost no. 10, then 13 and then 1, you walk over stairs, ladders and bridges through the wildly romantic gorge of the gorge to Altenburg. Sure-footedness is required. You can reach Tramin again via the Römerweg and the hiking trail Söll.
Nature experience Rastenbachklamm
Also for children a varied hike
Views to the Kalterer See
Pit stop: Waldschenke, Altenburgerhof
GPX-Track
-km, -m
GPX
| | |
| --- | --- |
| Name: | Keine Daten |
| Entfernung: | Keine Daten |
| Minimalhöhe: | Keine Daten |
| Maximalhöhe: | Keine Daten |
| Höhengewinn: | Keine Daten |
| Höhenverlust: | Keine Daten |
| Dauer: | Keine Daten |
Not enough?
You might enjoy these hikes too