The Brenntal path to Kurtatsch | W12
At the dividing line between fruit and wine growing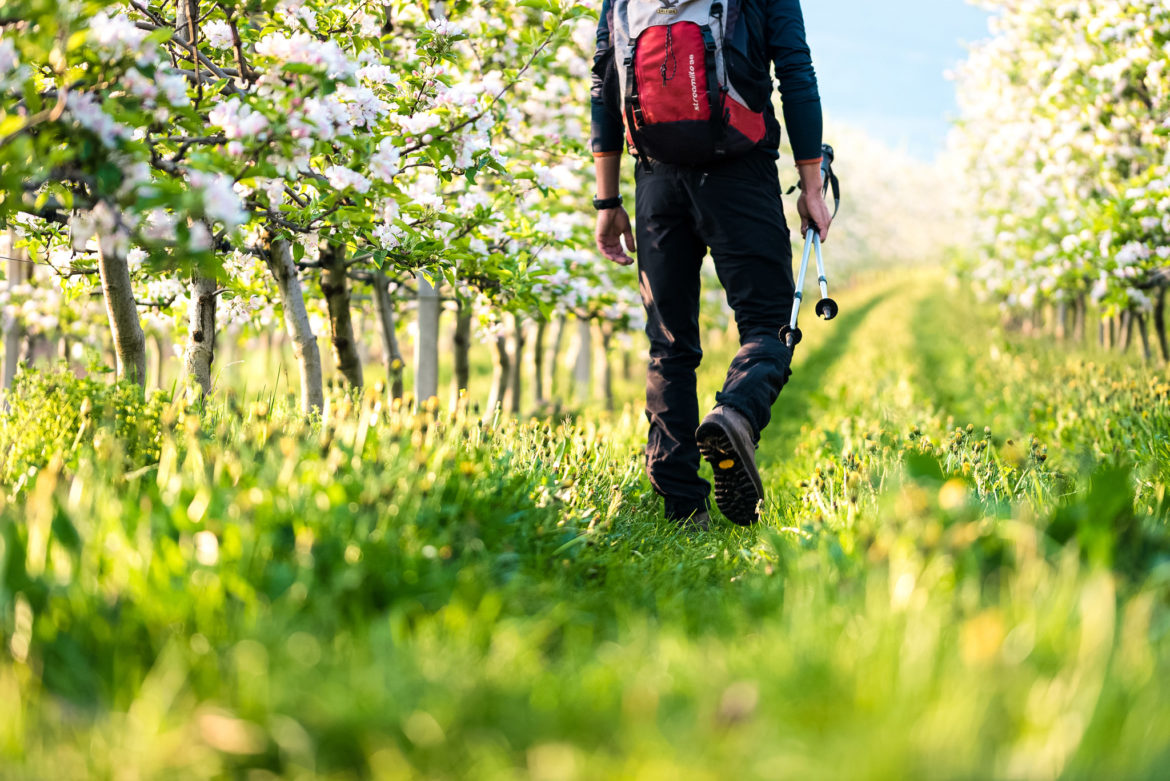 You start through the Tramin village center, over the J.v. Zallingerstraße to the Weinstraße. Continue south for a while and then turn left into the Brenntalweg. The field path leads from Tramin to Kurtatsch and separates the mountain with the valley, the wine growing with the fruit growing. At the crossing with the Brenntal-Staffler Weg you leave the field path and walk a steep part up to the wine road.
Alternatively, you can also walk up a little further to the left on a stone staircase – called "Millastiagn" here. Continue along the sidewalk along the Wine Route until you reach the Botengasse and then, passing the cemetery, you will come out in the center of Kurtatsch. At the upper end of the village of Kurtatsch you walk back to Tramin via the Runggnerweg.
Through vineyards and orchards
Especially in spring when the apple blossoms and in autumn at harvest time a sensation
The rustic village Kurtatsch with its hides is worth an excursion
For the refreshment: restaurant Terzer, Schwarz Adler, Buschenschank Pergola
GPX-Track
-km, -m
GPX
| | |
| --- | --- |
| Name: | Keine Daten |
| Entfernung: | Keine Daten |
| Minimalhöhe: | Keine Daten |
| Maximalhöhe: | Keine Daten |
| Höhengewinn: | Keine Daten |
| Höhenverlust: | Keine Daten |
| Dauer: | Keine Daten |
Not enough?
You might enjoy these hikes too