Gewürztraminer Trail | W1
Through the middle of the Gewürztraminer vineyards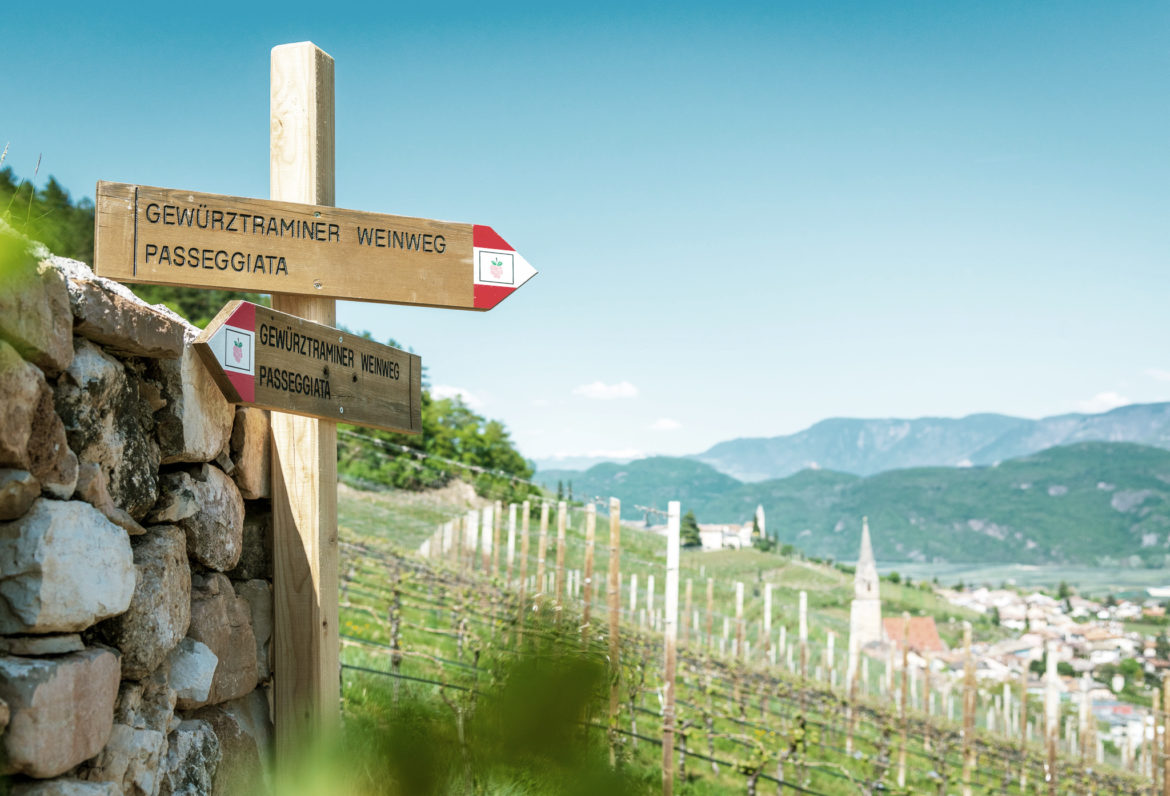 You start from Hotel Traminerhof and walk towards the village square. At the restaurant Goldene Trauber you turn right to the old village centre "Betlehem". Follow the "Gewürztraminer Weinwanderweg" (Gewürztraminer wine trail) and stroll up and down through the Gewürztraminer vineyards above Tramin. A pleasant walk through Mediterranean cultural landscapes and unique views of Tramin and the entire valley floor.
Through the historic town centre and the vineyards
Especially beautiful in autumn at harvest time
There are many attractions along the way
For the pit stop: Many delicious restaurants in the village centre
GPX-Track
-km, -m
GPX
| | |
| --- | --- |
| Name: | Keine Daten |
| Entfernung: | Keine Daten |
| Minimalhöhe: | Keine Daten |
| Maximalhöhe: | Keine Daten |
| Höhengewinn: | Keine Daten |
| Höhenverlust: | Keine Daten |
| Dauer: | Keine Daten |
Not Enought?
You might also like these tours