Hike to the castles of Eppan | W101
3 castles are waiting for you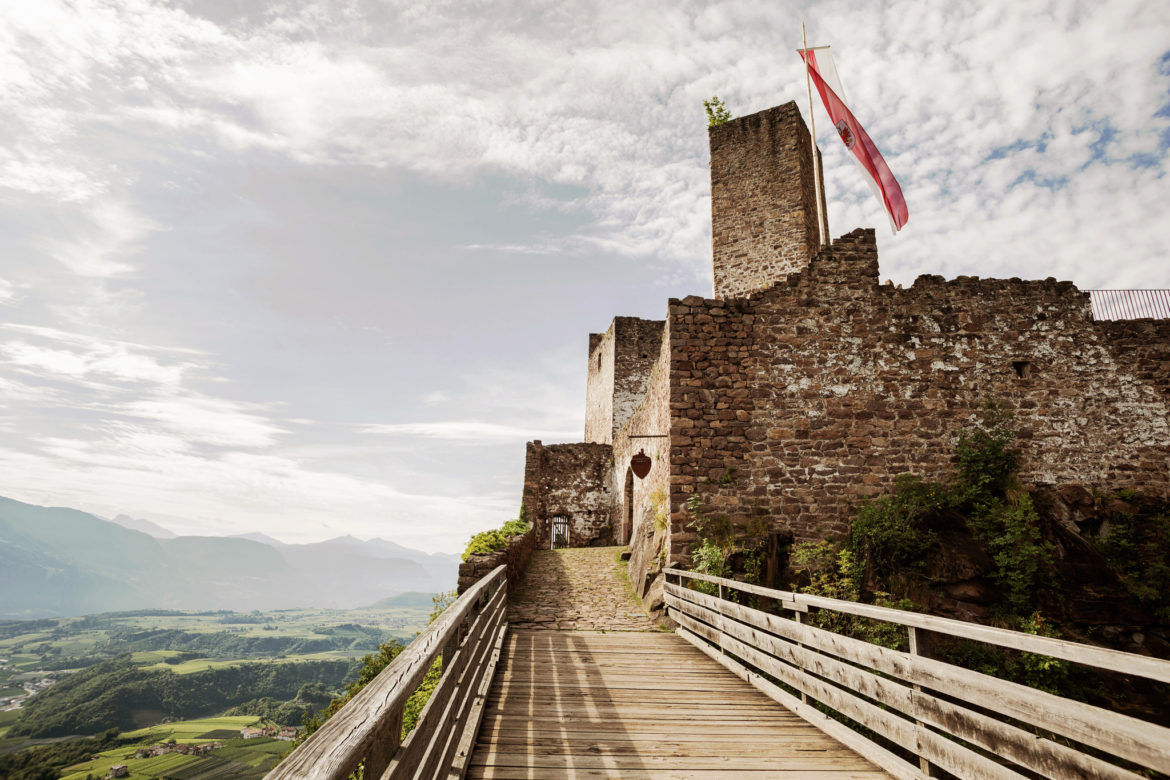 A leisurely circular walk that takes you to three well-known castles: From Missian, you start out on the Way of St. James, passing wineries and apple orchards. Soon you come to the forest, which leads you directly to the castle path, slightly descending.
Your first stop: the chalk tower. In former times it probably served as a defence and observation tower. Now it's a steep ascent to Hocheppan Castle. A climb that is short but crisp. At the top you cross the wooden bridge and enjoy the view down into the valley and over the mountains. You visit the outside of the castle, you can't enter more without a guide. But the small castle chapel would be a highlight.
Good to know: There is a castle tavern where you can get something to eat and a bow course where you can go hunting with bow and arrow like in the Middle Ages. For children there are also all kinds of animals to watch.
The tour continues to the Boymont castle ruins. The path leads steeply down into a deep gorge and then up again via steep wooden stairs and a small bridge. After another short ascent through the forest, you are already at the entrance gate of Boymont. From the castle ruins you can let your gaze wander into the Adige valley. Again a wonderful view from Merano to Appiano and into the Dolomites.
There is also a castle tavern here, which invites you to eat and drink.
After your visit you will go back to Missian, down to Korb Castle, which dates back to the Romanesque period and today houses a hotel. Through the vineyards you walk back to your starting point.
Beautiful views
Ideal for a spring or autumn hike
Archery at Hocheppan Castle
For the pitstop: Castle taverns on Hocheppan and Boymont
GPX-Track
-km, -m
GPX
| | |
| --- | --- |
| Name: | Keine Daten |
| Entfernung: | Keine Daten |
| Minimalhöhe: | Keine Daten |
| Maximalhöhe: | Keine Daten |
| Höhengewinn: | Keine Daten |
| Höhenverlust: | Keine Daten |
| Dauer: | Keine Daten |
Not enough?
You might also enjoy these hikes