Lago Smeraldo | W128
Can a reservoir be so beautiful?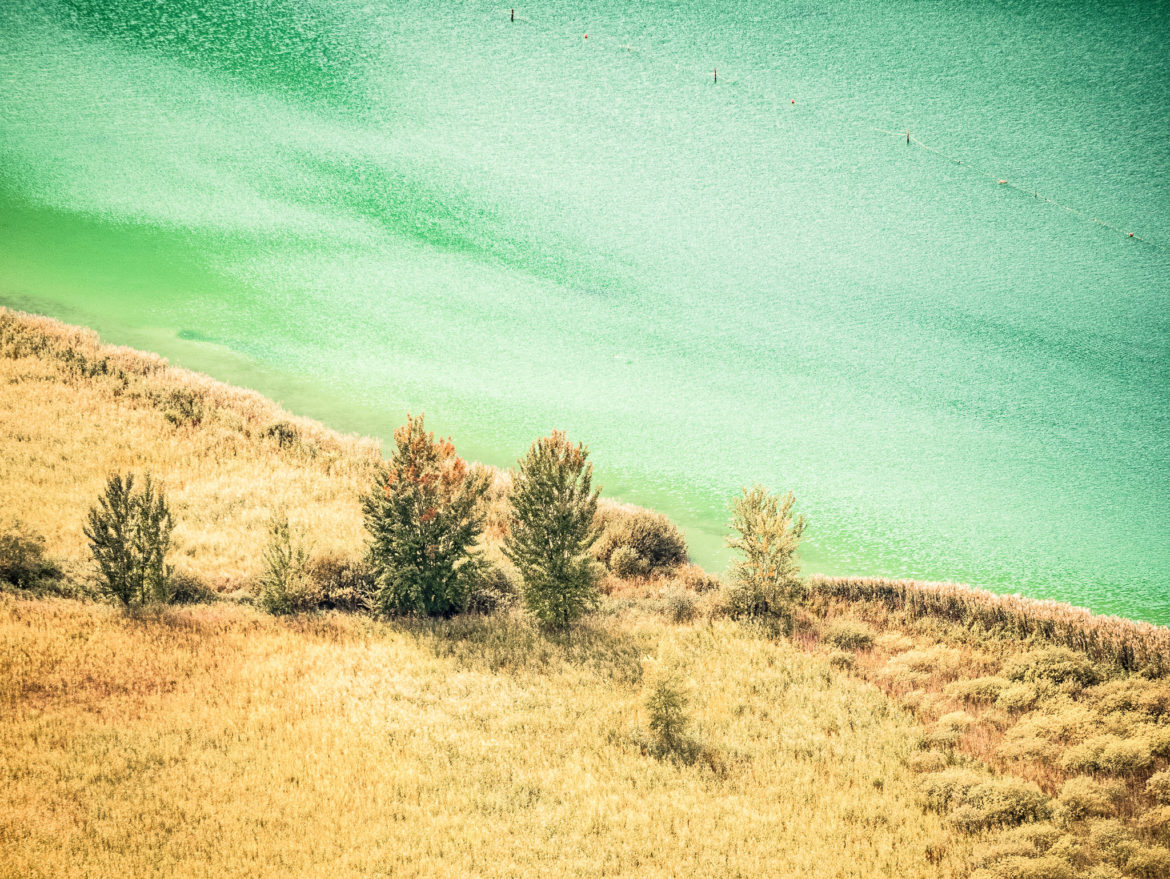 Lake Smeraldo is a reservoir that has added to the charm and beauty of the area. The Smeraldo Lake is located in Fondo, in the upper Val di Non. It has a surface of 10.000 m². It is an artificial reservoir which, perfectly integrated into its alpine environment, enhances its charm and beauty. You can easily reach the lake by car, but it is particularly impressive to take a walk from the village of Fondo. The narrow Valle dei Molini (Mill Valley), also known as the "Passeggiata del Burrone" (walk through the canyon), is a narrow canyon that connects the centre of the village to the lake: an impressive gorge, dug into the rock by the Rio Sass, with concretions, giant pots (large erosion cauldrons) and fossils. The path laid out in the rock is equipped with comfortable footbridges and is also illuminated in the evening hours. Along the route you can admire an old washing place, the Roman bridge and the reconstruction of an old mill. Other pleasant walks lead from the lake to Doss di Sedruna, to Madonna Brusada or to the botanical garden, where you can enjoy the magnificent view from above. The destinations are each 20 minutes away.
Lake Smeraldo with its charm and beauty
Short and easy hike
Unfortunately you have to drive to Fondo by car
start: car park ice rink Fondo
pit stop: restaurant Al Folon, restaurant Lago Smeraldo
GPX-Track
-km, -m
GPX
| | |
| --- | --- |
| Name: | Keine Daten |
| Entfernung: | Keine Daten |
| Minimalhöhe: | Keine Daten |
| Maximalhöhe: | Keine Daten |
| Höhengewinn: | Keine Daten |
| Höhenverlust: | Keine Daten |
| Dauer: | Keine Daten |
not enough?
You might enjoy these hikes too