Photospots & views to Lake Caldaro | W9
Top views of Lake Kaltern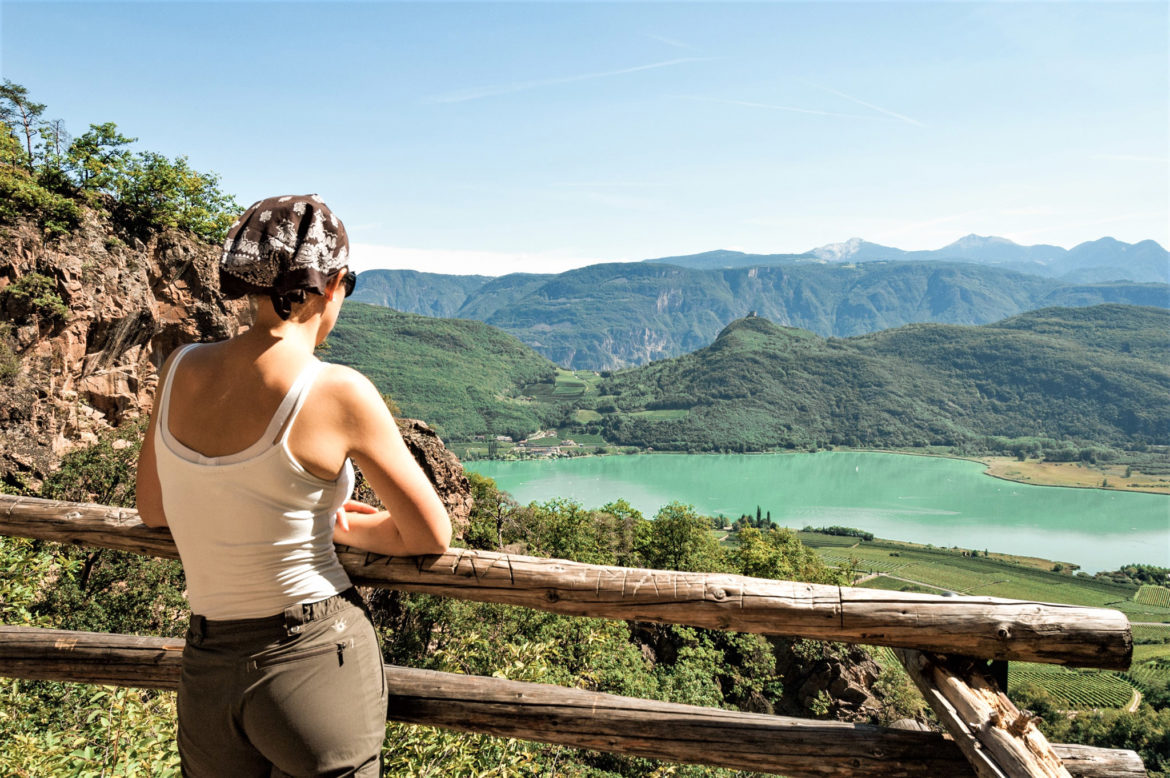 On this hike you will see Lake Caldaro from a completely different angle. You start the tour directly from the hotel. The nature experience trail takes you through the mixed forest on paths and narrow trails – past information boards explaining the flora and fauna – up to Söll. At the fire station you walk towards Römerweg, but don't turn off there, just walk straight on along the forest path. Walk down the serpentines of the Forstweg Platzereien and discover the green Lake Caldaro, embedded in the beautiful natural landscape.
The Platzereien forest path joins the Nussentalweg. It goes uphill to Altenburg. From the fire station it is flat to the small church. Behind the little church you come to a small meadow with a bench. This is quite a popular place to look out over Lake Caldaro . Here you can have a picnic and enjoy the sun. Only 5 minutes walk away is the Gasthaus Waldschenke for a break. You walk back to the fire station and then along the Römerweg. On the way, Lake Caldaro will catch your eye again and again and offers you more beautiful photo spots.
Interesting facts about flora and fauna along the nature discovery trail
Leisurely hike on paths through vineyards and mixed forest
Lots of photo spots from Lake Caldaro
Pit stop: Waldschenke, Altenburgerhof, Plattenhof
GPX-Track
-km, -m
GPX
| | |
| --- | --- |
| Name: | Keine Daten |
| Entfernung: | Keine Daten |
| Minimalhöhe: | Keine Daten |
| Maximalhöhe: | Keine Daten |
| Höhengewinn: | Keine Daten |
| Höhenverlust: | Keine Daten |
| Dauer: | Keine Daten |
not enough?
You might enjoy these hikes too