To the language boundary | 201
To the language boundary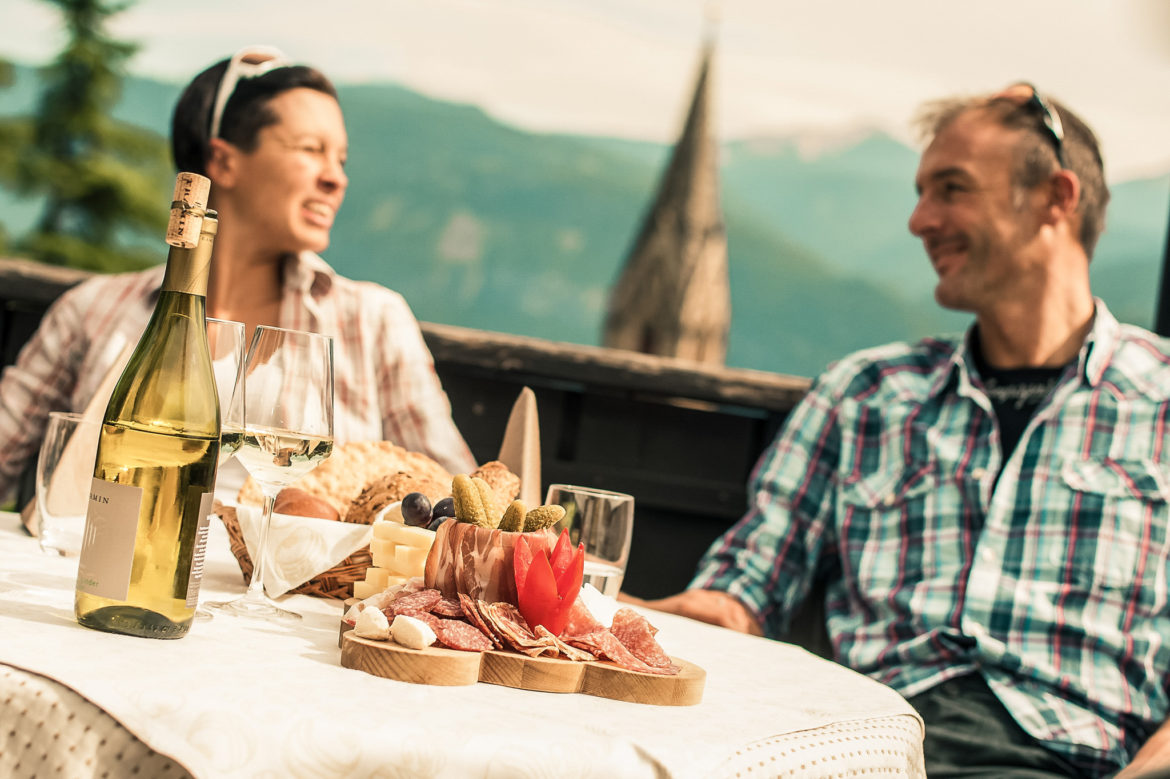 Over the Brenntalweg you roll south. Vineyards accompany your journey until you reach the bottom of the valley. On roads with little traffic you drive to Margreid where you can admire the original vine which was planted in the 17th century. Passing old estates and the Lageder winery, you will continue your journey via Kurtinig to Salurn. Here South Tyrol ends and Trentino begins. Although there has never been a political border here, the border between the German and Italian cultural areas has been here for a thousand years. The Haderburg Castle high above Salurn is a silent witness to the Middle Ages, which is worth visiting. The way back takes you along the Etschradweg to Neumarkt and further along the cycle path to Auer and finally around the Kalterer See. An ice cream directly at the lake is a must.
Right at the beginning you get a great view of the vineyards and the valley
The wine village Margreid with the oldest vine in Europe
An ice cream to finish off at Kalterer See should never be missing
GPX-Track
-km, -m
GPX
| | |
| --- | --- |
| Name: | No data |
| Distance: | No data |
| Minimum elevation: | No data |
| Maximum elevation: | No data |
| Elevation gain: | No data |
| Elevation loss: | No data |
| Duration: | No data |
Not enough?
You might like these tours too