Trip to Bozen | 208
A visit of our capital city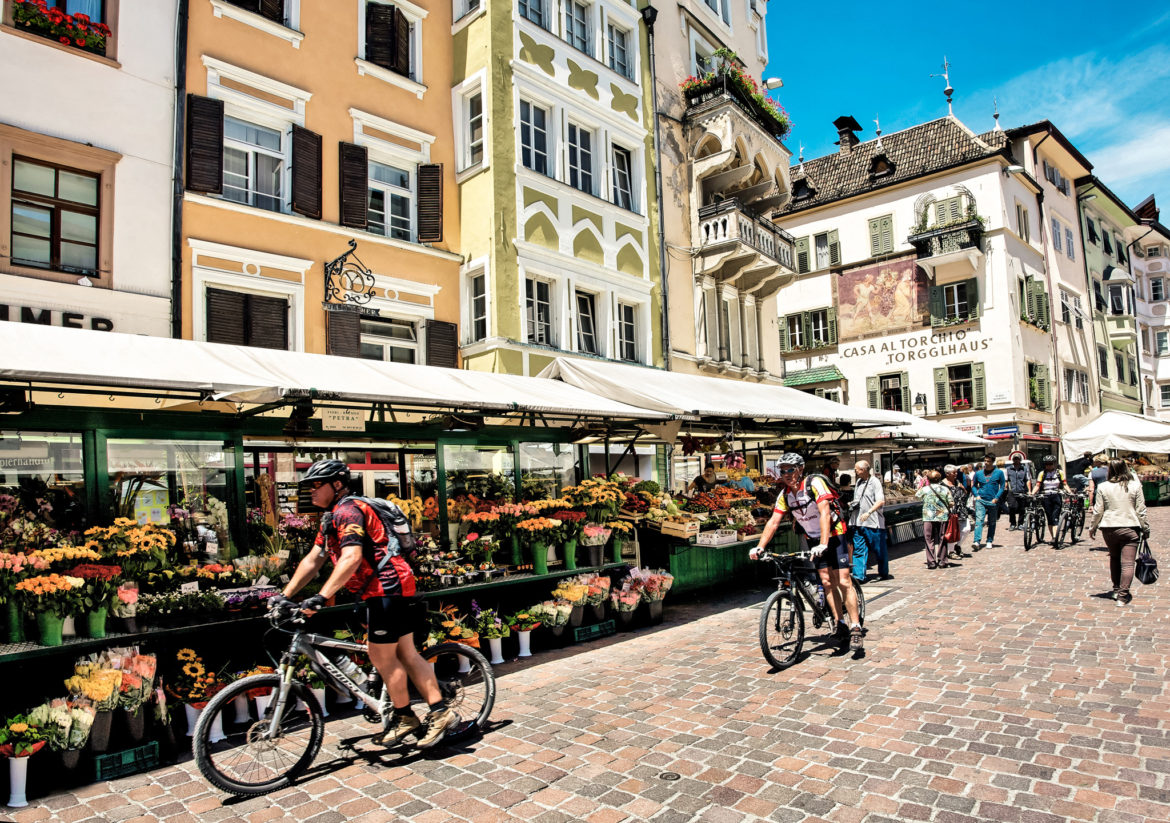 Fancy a trip to Bolzano? Well then, get on your bike and let's go. You cycle to Neumarkt and then you follow the Adige cycle track. Passing wineries and always along the river, you follow the signs and the route to Bozen. The capital of the province. The historic old town with its fruit market is particularly worth seeing. We can only recommend an aperitivo at the fish benches. Over the old railway line you go back to Tramin. Along the cycle path you ride to Appiano through short historical tunnels and then on to Caldaro and down to Lake Caldaro. If you have your swimming trunks with you, then get into the water! Afterwards you cycle through the apple fields back to Tramin.
Old town of Bolzano with fruit market and aperitivo at the fish banks
Old railway line to Appiano through historic (short) tunnels
Wonderful view from the vineyards to the Kalterer See
GPX-Track
-km, -m
GPX
| | |
| --- | --- |
| Name: | Keine Daten |
| Entfernung: | Keine Daten |
| Minimalhöhe: | Keine Daten |
| Maximalhöhe: | Keine Daten |
| Höhengewinn: | Keine Daten |
| Höhenverlust: | Keine Daten |
| Dauer: | Keine Daten |
Not enough?
You might like these tours too