4 Almen Tour | 13
View to the Dolomites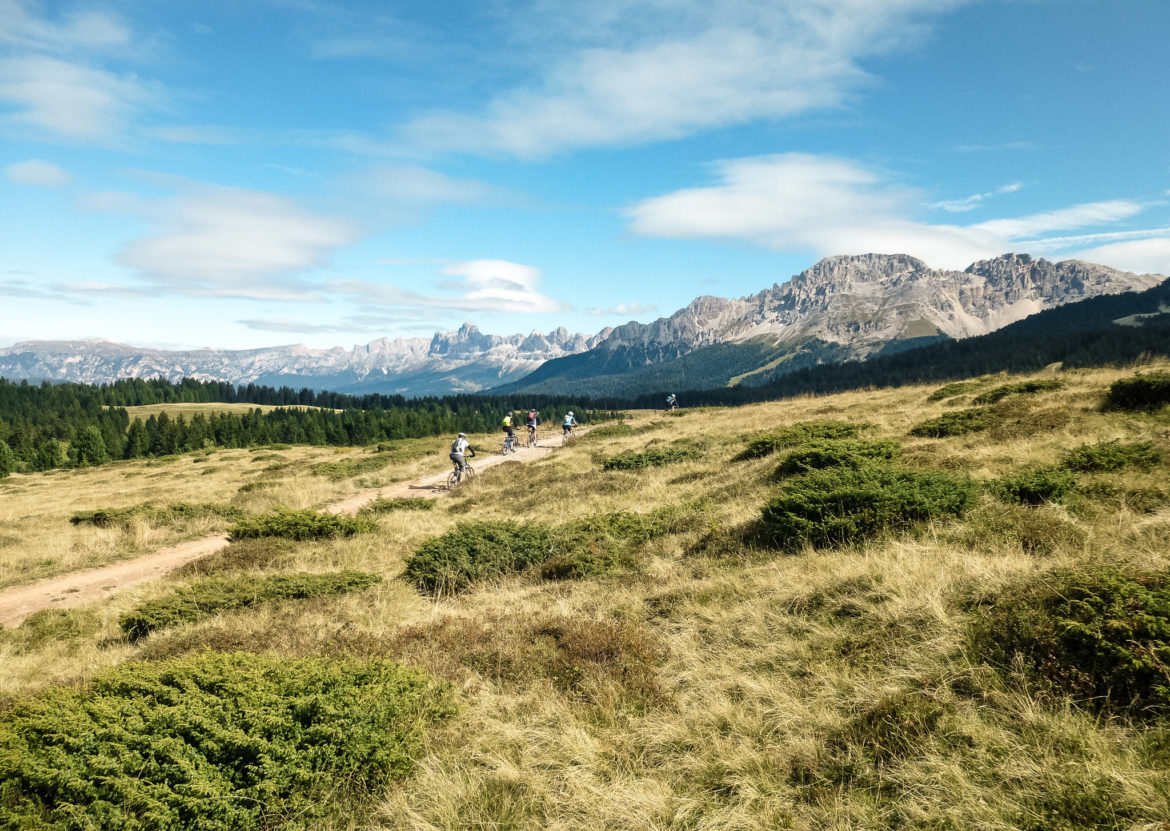 The 4 Almen Tour starts at the Bletterbach gorge in Aldein. You can explore the gorge – the Grand Canyon of South Tyrol – on your next visit on foot. You start over the Schmieder Alm in the direction of Schönrast Alm. The gradient is even and not too steep. So it continues over meadows and through forests via Neuhütt to the Aurer Leger Alm. Here a wonderful view of the Rosengarten opens up, which gets closer with every step you take. We continue to the highest point of the tour: Jochgrimm at 1995m.
Here we have the possibility to include the Isi-Alm and the Gurndinalm in our tour with a short descent.
Otherwise you continue a beautiful crossing below the Weißhorn. A meadow path leads downhill over the Laner Alm to the starting point of the gorge.
Numerous huts to stop by
Beautiful panoramic tour
In summer ideal to escape from the hot valley
Starting point: Bletterbachschlucht Aldein
Pit stop: Gurndinalm
GPX-Track
-km, -m
GPX
| | |
| --- | --- |
| Name: | Keine Daten |
| Entfernung: | Keine Daten |
| Minimalhöhe: | Keine Daten |
| Maximalhöhe: | Keine Daten |
| Höhengewinn: | Keine Daten |
| Höhenverlust: | Keine Daten |
| Dauer: | Keine Daten |
not enough?
You might like these tours too