Krabes Alm – Trail Descent | 130
After a delicious meal on a cool trail downwards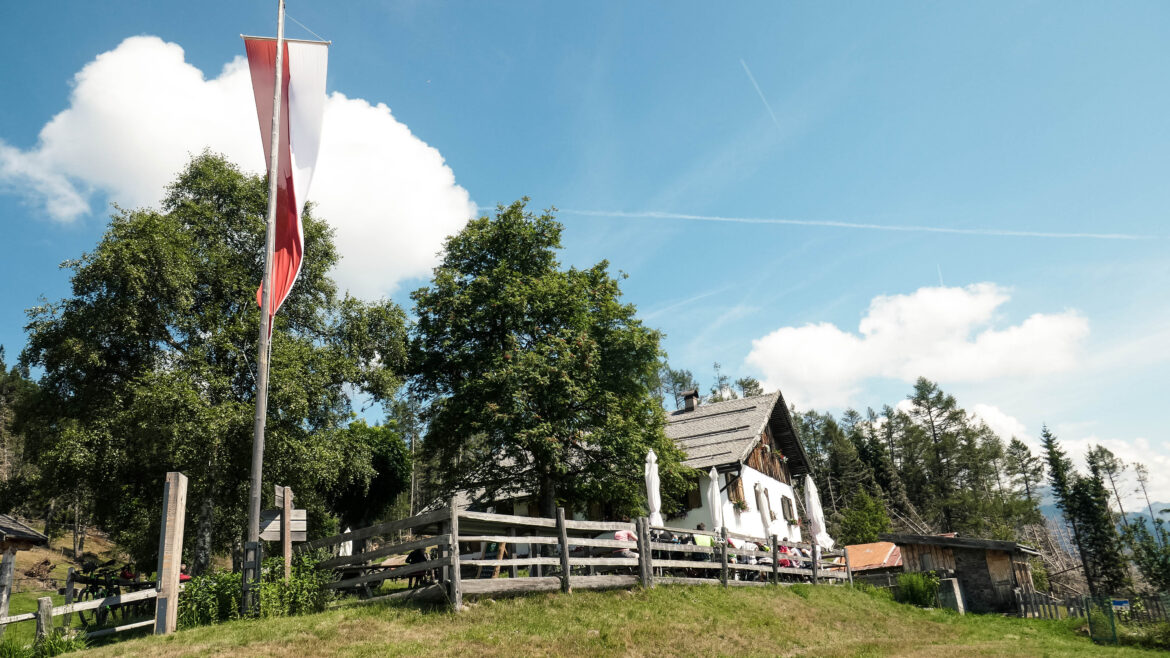 From Tramin to the center of the village to Neumarkt and through a rather steep dirt road you reach Pinzon and then the old Fleimstaler railway road. Follow this up to San Lugano. Here 2 km of asphalt road to the turn-off in Solaiolo Alto where you branch off to the Krabes Alm. After 3.5 km and some quite steep ramps, Walter welcomes you warmly. You have to try the Kaiserschmarren. After the delicious meal, pedal behind the house, briefly uphill and from now on always downhill on trails. Leave the sports field of Aldein on your right until you reach Mühlen. Here you climb another 100 metres to reach the old Gschnoner Weg, which accompanies you all the way to Neumarkt. Great trail down into the valley.
Meditative ascent on the old railway line
Great food at the Krabes Alm
Beautiful trail sections on the descent
Refreshment stop: Krabes Alm
GPX-Track
-km, -m
GPX
| | |
| --- | --- |
| Name: | No data |
| Distance: | No data |
| Minimum elevation: | No data |
| Maximum elevation: | No data |
| Elevation gain: | No data |
| Elevation loss: | No data |
| Duration: | No data |
Still not enough?
You might also enjoy these tours