Tulip hike | W14
Without tulips beautiful, with tulips more beautiful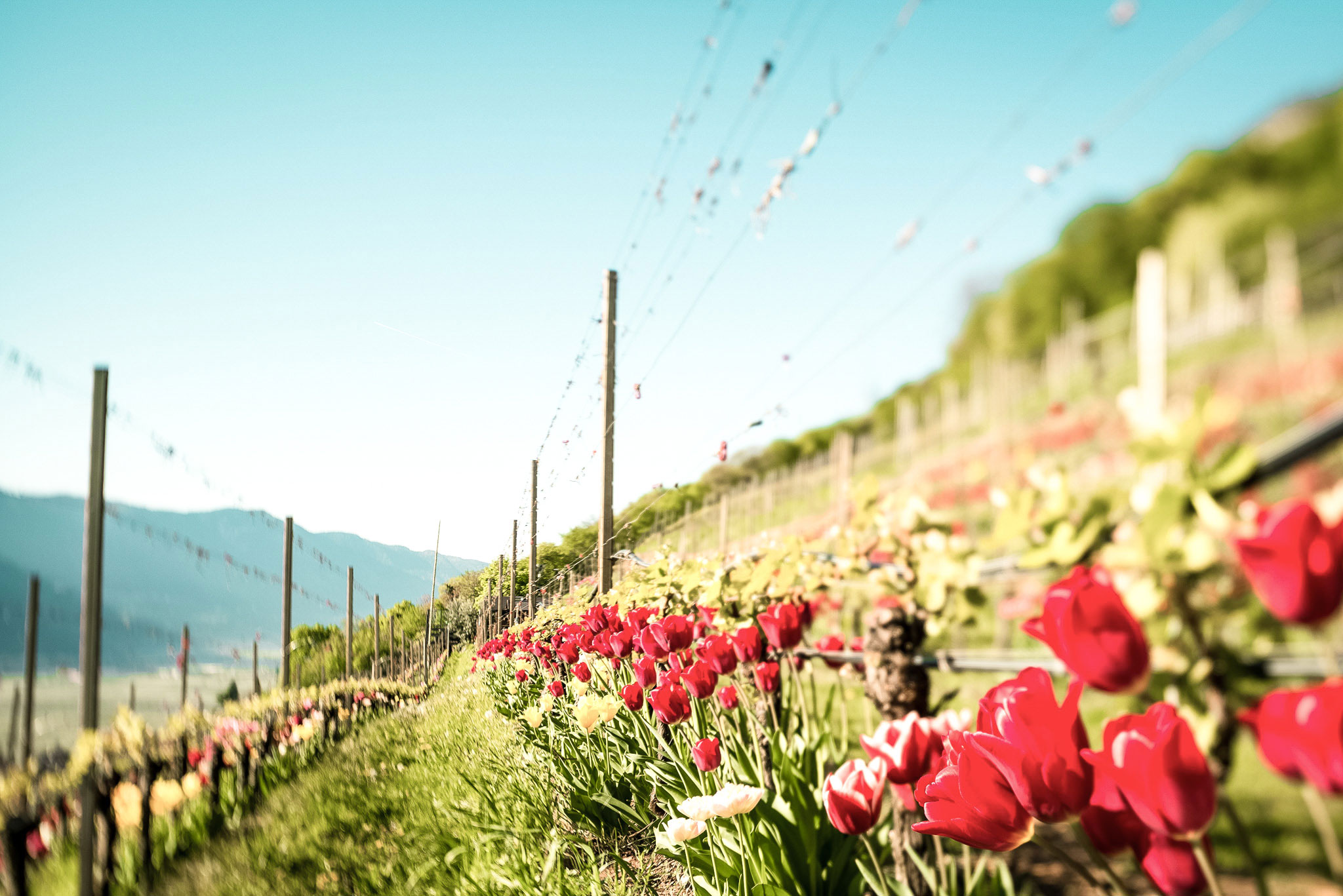 From the Traminerhof you start towards the Kastelaz hill. After a detour to the church (a visit to the church is also very commendable) and views of the valley, you continue up into the Kastelaz Way. Along the way you will go out to Kurtatsch and then back along the Runggner Weg. The special thing: From Rungg you can walk along a concrete vineyard path to the Grauner Lochweg.
Exactly where the dirt road meets this perforated path, there is a picturesque "Leitn" (vineyard on a slope), which blooms in spring. The farmer has planted a thousand tulips between the vines. A splendour of flowers as far as the eye can see! After you have taken a few photos, you can take a leisurely walk along the hiking trail down to Viertelgraun and back through the village centre.
Moderately tough hike on easily accessible paths
A real highlight especially in spring when the tulips blossom
Ask at the reception about the private tulip weeks
Pit stop: Pergola, Ansitz Romani, Goldene Traube, Alte Post
GPX-Track
-km, -m
GPX
| | |
| --- | --- |
| Name: | Keine Daten |
| Entfernung: | Keine Daten |
| Minimalhöhe: | Keine Daten |
| Maximalhöhe: | Keine Daten |
| Höhengewinn: | Keine Daten |
| Höhenverlust: | Keine Daten |
| Dauer: | Keine Daten |
Not enough?
You might enjoy these walks too