Panoramic trail Altenburg | W16
On the trail of the ancient Romans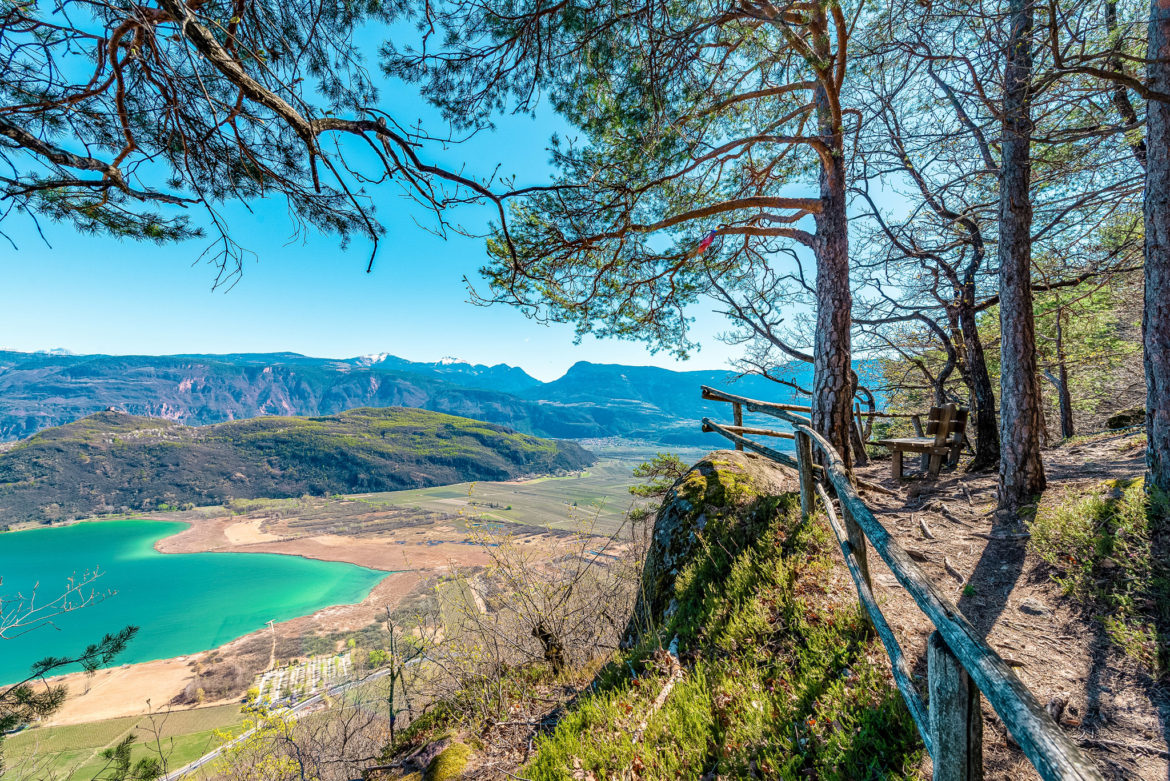 Start from the Traminerhof to the start of the nature adventure trail. This leads through mixed forest and over wide paths and narrow trails up to Söll. Past the church to the fire station. This is where the "Römerweg" starts, which leads to Altenburg. Over a short connecting path and through between two rocks, it then goes straight up to the Altenburg panorama trail.
You come to a clearing with a bench where you can enjoy the view of Tramin and the Leuchtenburg above Lake Kaltern. You continue along the Altenburg panorama path until you come to "Altenburger Straße". Over this you descend to Söll. At the Plattenhof you can stop for refreshment. Afterwards you can choose the nature experience trail again as your way back to Tramin.
display boards with explanations about flora and fauna
always beautiful views to Tramin & Lake Caldaro
ideal for a hike with children
pit stop: Plattenhof in Söll, Waldschenke in Altenburg
GPX-Track
-km, -m
GPX
| | |
| --- | --- |
| Name: | Keine Daten |
| Entfernung: | Keine Daten |
| Minimalhöhe: | Keine Daten |
| Maximalhöhe: | Keine Daten |
| Höhengewinn: | Keine Daten |
| Höhenverlust: | Keine Daten |
| Dauer: | Keine Daten |
Not enough?
You might enjoy these walks too