Karerpass | 11
One of the most beautiful Lakes in South Tyrol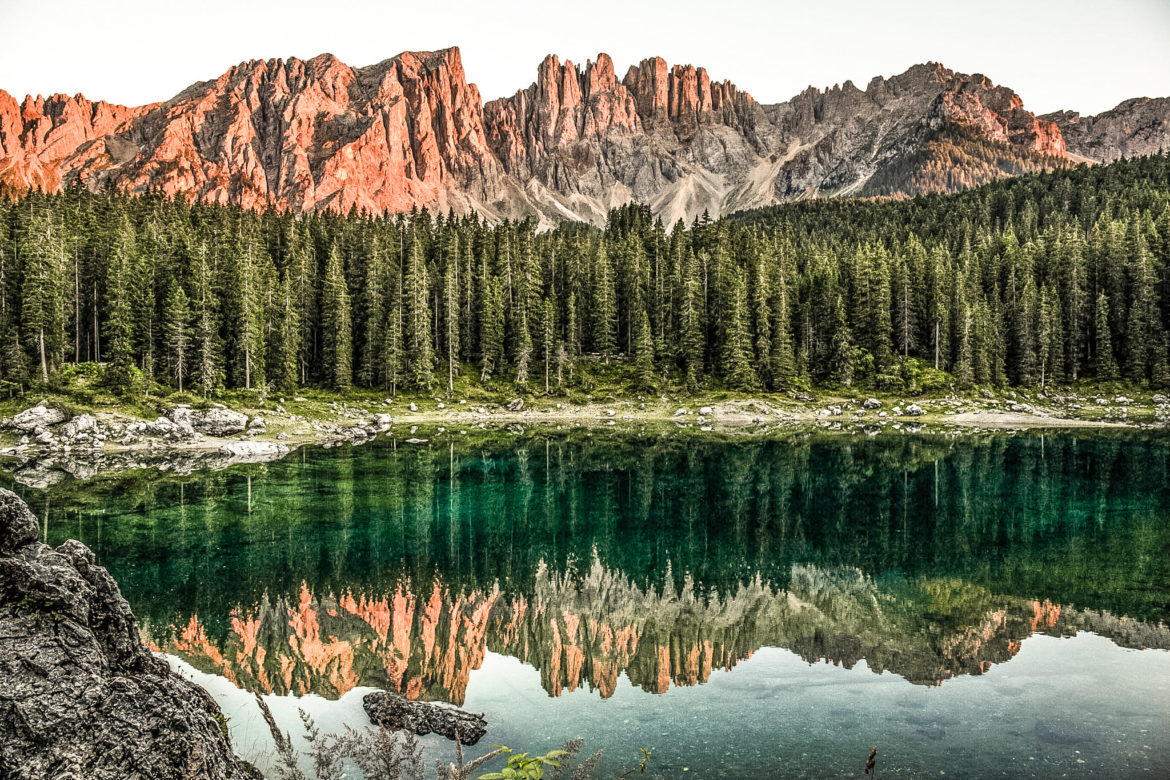 From Tramin (276 m) via Auer the asphalt ribbon stretches up in wide loops. We pass through Montan and Kaltenbrunn until we reach San Lugano (1100 m). Now we descend until we reach the river Avisio. From here the cycle path takes us to Predazzo. (former Fleimstal railway with start in Auer) Now the comfortable rolling is over. Up we go to the Karer Pass. To our left the Latemar and to the right the Rosengarten, which is called Catenaccio on this side. Finally the Karerpass is reached. Nobody could resist a quick stop here. To the right the road branches off over the Niger Pass to Tiers, but we take the route through the Eggental. A good part of this rustic gorge is still passable, but when all the tunnels are completed, the drivers will have a better time. But we will surely miss something. Bolzano is reached much too quickly and on the bike path we go home to Tramin.
View to the amazing Dolomites
old Fleimstal-railway line
Detour to the magnificent Lake Carezza
GPX-Track
-km, -m
GPX
| | |
| --- | --- |
| Name: | No data |
| Distance: | No data |
| Minimum elevation: | No data |
| Maximum elevation: | No data |
| Elevation gain: | No data |
| Elevation loss: | No data |
| Duration: | No data |
Still not enough?
You might enjoy these tours too