Eislöcher & Kalterer Höhenweg | 108
This view makes you forget about any effort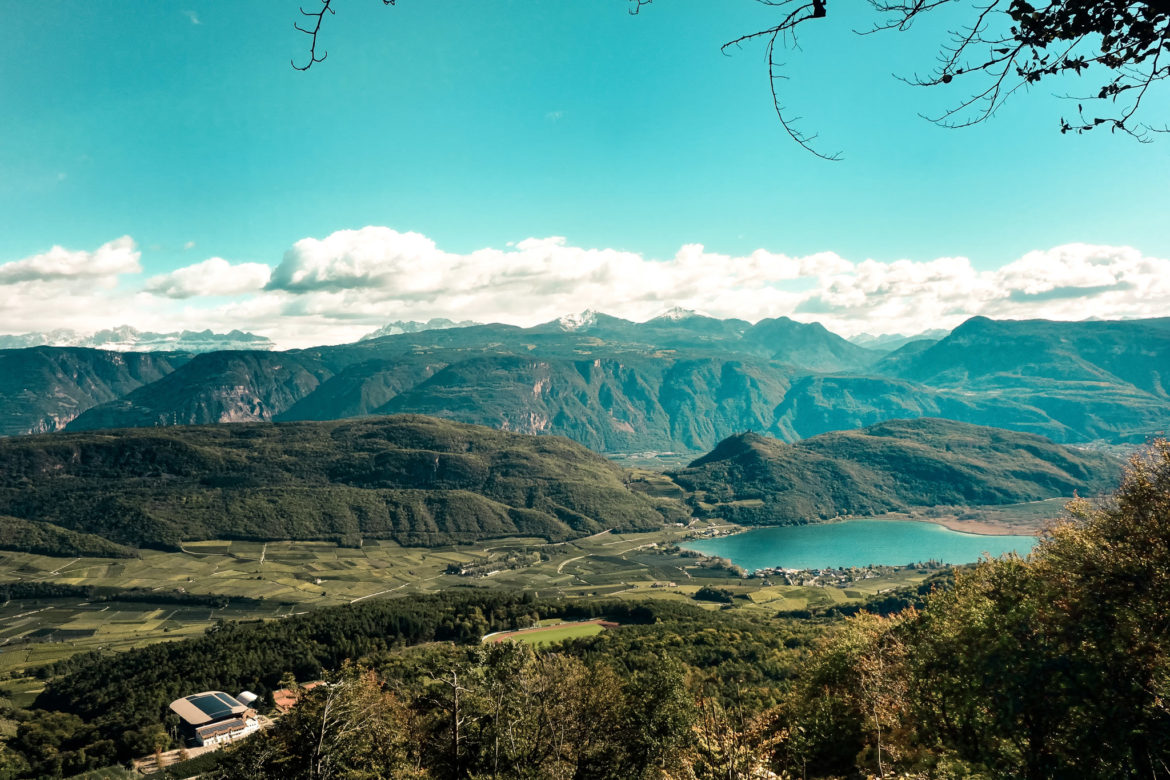 Passing Lake Kaltern, you ride slightly uphill in the direction of Eppan. You always continue on the bike route Bolzano. In St. Michael/Eppan you ride into the village center where you pass the ice rink and the kindergarten before continuing uphill above the Hotel Stoblhof. Leave your bike in front of the Eislöcher (ice holes) and continue on foot. This is a spectacular natural phenomenon, just wait and see. Backtrack a bit and follow the signs to Matschatsch, always heading south.
On the Mendel road (500m downhill from your route) you can take a break at the Kalterer Höhe inn. Then continue along the Kalterer Höhenweg until you reach the Ziegelstadel in Altenburg. Uphill on gravel, downhill on not too difficult trails. From Altenburg on flowing single trail to Söll back to the hotel.
The natural phenomenon of the ice holes on the way
Flowing trails that can be ridden by almost any biker
Spectacular view of Lake Kaltern and the Dolomites (picture)
Tips for refreshments: Kalterer Höhe, Waldschenke
GPX-Track
-km, -m
GPX
| | |
| --- | --- |
| Name: | No data |
| Distance: | No data |
| Minimum elevation: | No data |
| Maximum elevation: | No data |
| Elevation gain: | No data |
| Elevation loss: | No data |
| Duration: | No data |
Still not enough?
You might also enjoy these tours