Altenburger ROUND | 8
Flowy trails with great views of the lake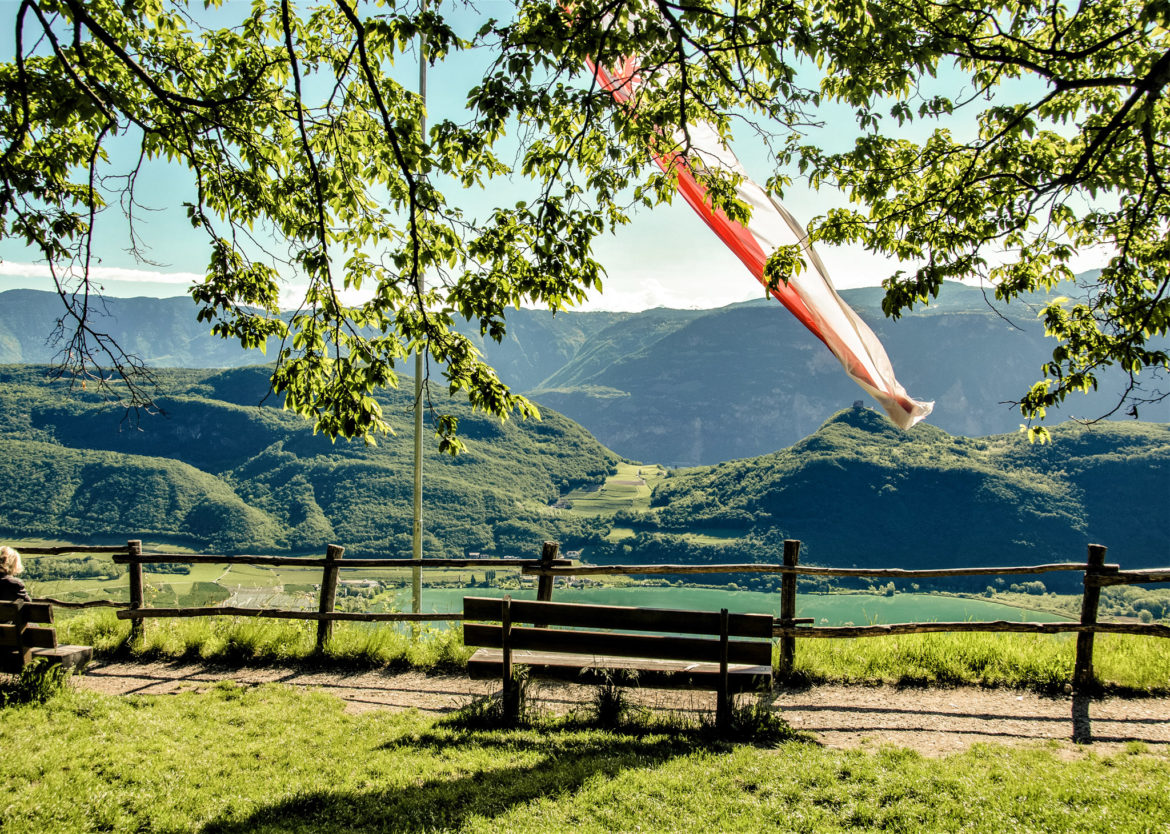 The Altenburger round is an easy tour with gentle rises and flowing trails. From the hotel, this route takes you along paths through fields and apple trees to Lake Kaltern and on to the village of Kaltern. From Kaltern you pedal your way up to the valley station of the Mendel cable car. Then continue uphill along the high-altitude hiking trail and the Rotwand forest trail via the Ziegelstadel to Altenburg. On the way you will pass a beautiful viewpoint with a fountain, where you have a great view of Lake Kaltern. Stop for a photo and continue to the Waldschenke.
After your pit stop, return to Müller Eck (entrance to the Rastenbachklamm gorge). Then turn left onto the peacetrail path in the direction of Kaltern and then onto the Kardatscher path to Lake Kaltern. From there you can take a leisurely ride along the lake front hiking trail and through the apple fields back home to Tramin.
Tour via Kaltern through the Altenburg Forest
Easy tour with gentle climbs
Flowing trails to Lake Kaltern
Tip for refreshments: Waldschenke in Altenburg
GPX-Track
-km, -m
GPX
| | |
| --- | --- |
| Name: | No data |
| Distance: | No data |
| Minimum elevation: | No data |
| Maximum elevation: | No data |
| Elevation gain: | No data |
| Elevation loss: | No data |
| Duration: | No data |
Still not enough?
You might enjoy these tours too