Felixer Weiher | W129
Mountain lakes in the Non valley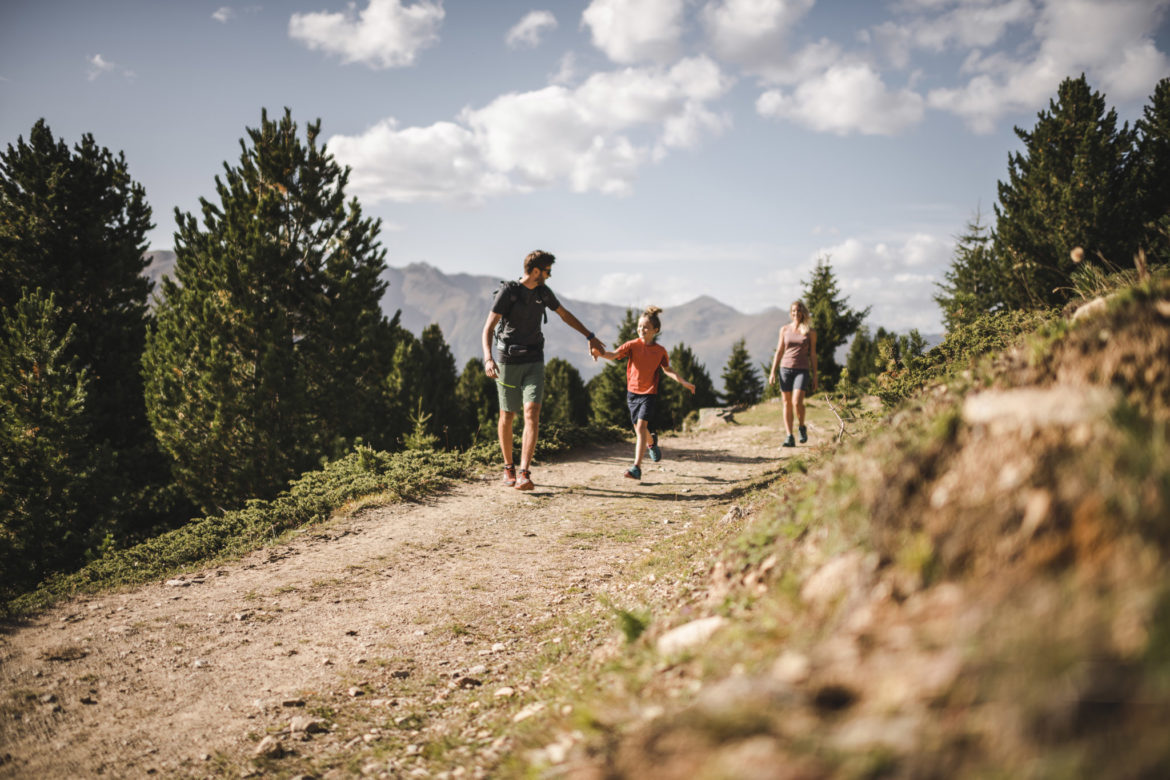 You drive from Tramin to the Mendel Pass and then continue towards Fondo and park your car at the car park just before St. Felix.
A slightly ascending forest road takes you away from the main road, past an old sawmill and shortly afterwards you will walk through a larch forest with flowery meadows. Several signposts lead you to distant destinations, but you stay on the forest road. Steadily ascending, you reach the friendly Felixer Alm (1630 m), where you can refresh yourself. A narrow forest path brings you to the Felixer Weiher, also called Tretsee, which you soon reach. Here you have the possibility to stay on the beautiful meadows and rest a little. Before you walk back down into the valley, you should walk around the small lake with its island. You choose the same route for the way back.
Alternative: Hike on to the Schönegg viewing point (1773 m), visit the Felix waterfall.
over larch meadows on the way in Nonsberg
the path is a roughly gravelled forest road
especially beautiful in autumn
start: car park in St. Felix
pit stop: Felixer Alm
GPX-Track
-km, -m
GPX
| | |
| --- | --- |
| Name: | No data |
| Distance: | No data |
| Minimum elevation: | No data |
| Maximum elevation: | No data |
| Elevation gain: | No data |
| Elevation loss: | No data |
| Duration: | No data |
not enough?
You might enjoy these hikes too