Experience trails in Tramin
Take a leisurely walk and learn interesting facts about the surroundings and nature. A great combination, don't you think? These three theme trails are perfect for this! Along the way you will also get to know the area and discover one or the other nice photo spot.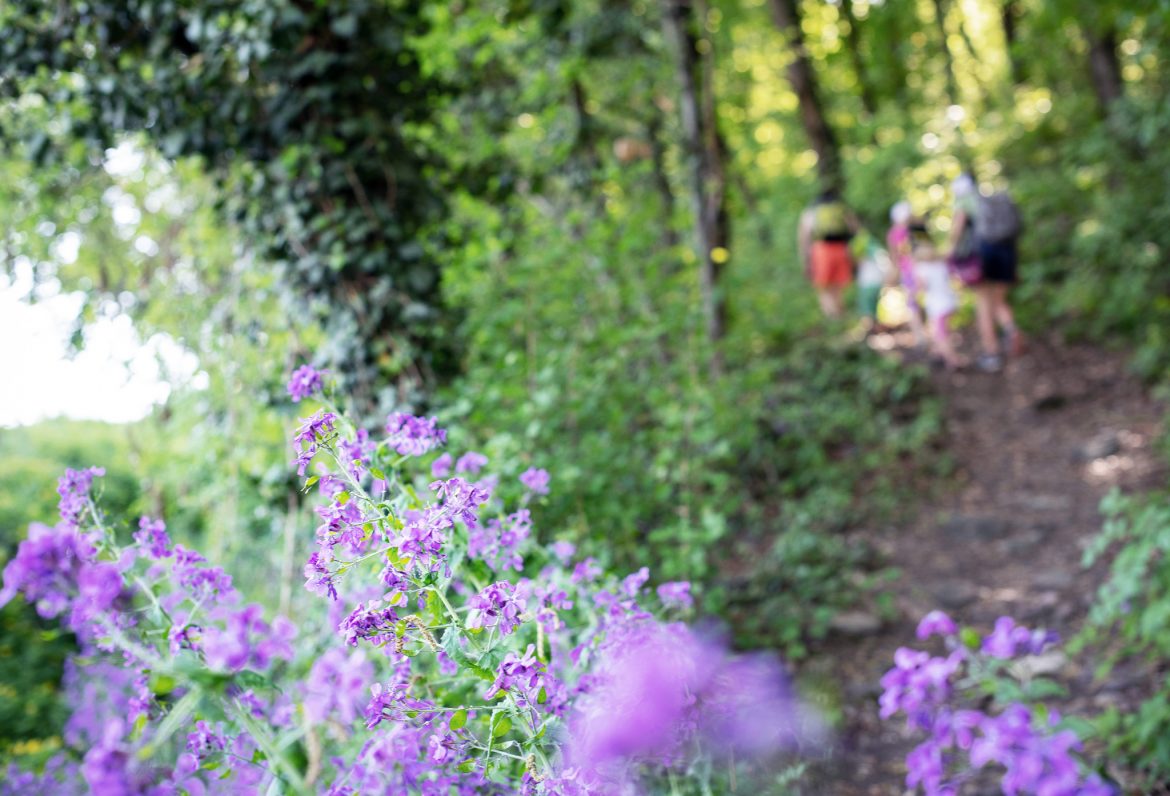 1
Nature Experience trail
The nature discovery trail is perfect for a short family hike. You will always have beautiful views of Lake Caldaro. Display boards inform you about the diverse flora and fauna, as well as the geological finds in this area. This makes the Tramin nature experience trail a special experience for young and old. From Traminerhof you start in the direction of Söll and enter the nature experience trail shortly after the Hotel Winzerhof. The path leads through vineyards and Mediterranean mixed forest up to Söll. Once there, follow the signs to Lake Caldaro. A delicious ice cream or an aperitif in the sun awaits you at the lake? You can either return to Tramin on paths that lead through the apple orchards or by public bus.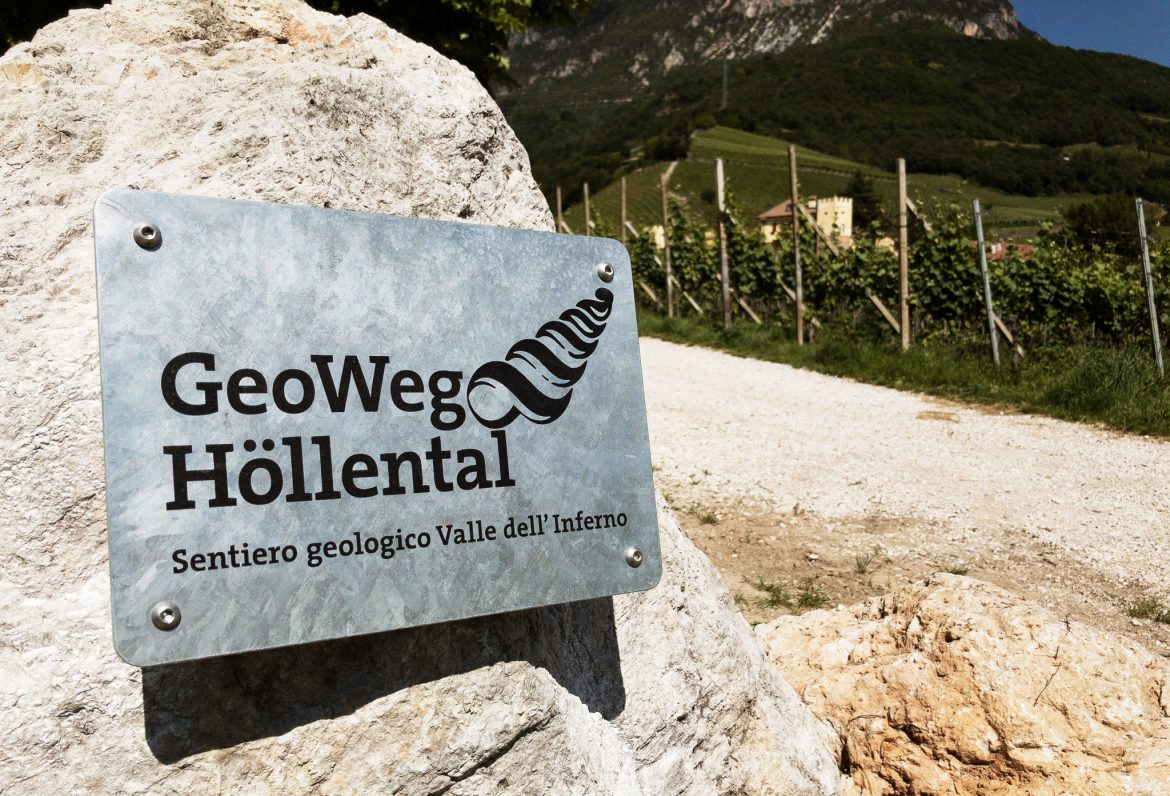 2
Höllental Geo Trail
Along the geological trail you will find out all you need to know about geology and the associated connections at various stations and information boards. From the Traminerhof you start in the direction of the fairground and then continue uphill along the Höllentalbach stream. From the gravel road onwards, information boards will accompany you with information about the impressive gorge and its rock types. You can extend the path by following the signs to Gummererhof. After about 1 km follow the signs to the Zogglerwiese. The meadow is perfect for a small picnic. Return along the forest road through a shady mixed forest to Söll and from there along the nature experience trail to Tramin.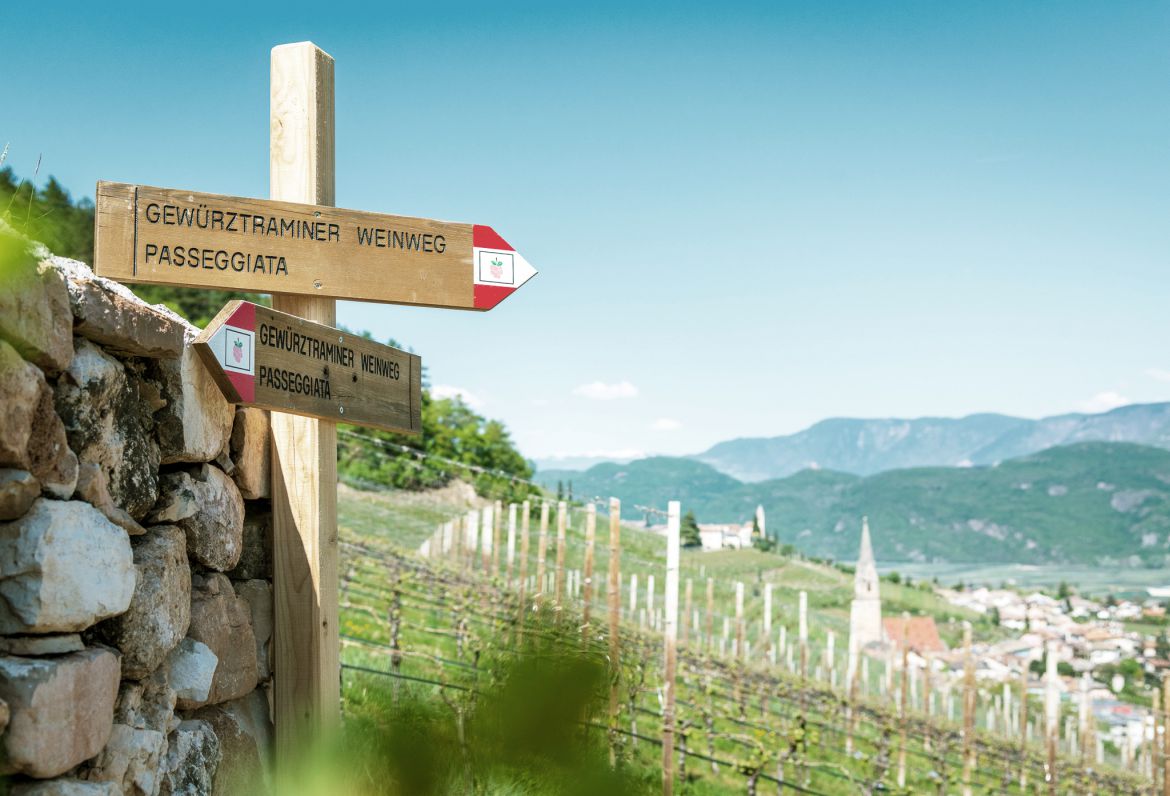 3
Gewürztraminer Trail
The Gewürztraminer wine trail leads through the Mediterranean landscape of the Tramin vineyards to the district of Rungg and back again. The Gewürztraminer vine grows particularly well in the warm and well-ventilated steep slopes above the village. Along the way there are many beautiful views of the surrounding mountain world. You will also see our historic village with its typical wineries and old estates from a completely different side. From the Traminerhof you start in the direction of the village centre on the main square. Now you walk along the Schneckenthaler Straße and soon you will see the entrance to the Gewürztraminer Weinweg on the left side. At the beginning there is already a small square with olive tree, apple tree and two seats made of barrique barrels – wonderful!