To the village of roses | 214
Nals, the mediterranean village of roses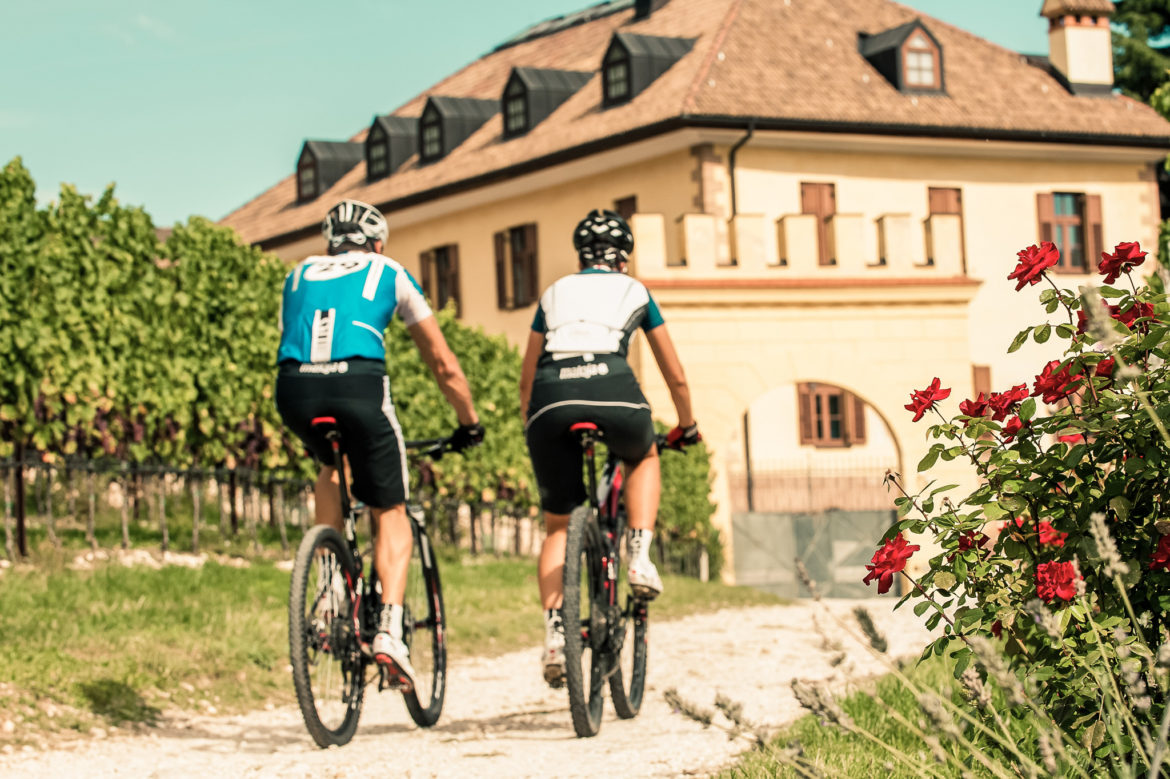 You start your bike tour on the cycle path towards Neumarkt. There you enter the Etsch Valley Cycle Path, which leads you north. You enjoy a ride past vineyards and orchards. Passing Frangart, you keep in the direction of Terlan and reach Vilpian. Here you continue on the Way of St. James towards Nals, the Mediterranean village of roses. On the way you will have a great view of the valley. Your way leads you through Andrian to Missian and on to St. Pauls. Already from a distance you can see the famous onion church tower of the village. Via St. Michael and Kaltern you finally reach the Kalterer See, where an ice cream on the lake shore is a must. Accompanied by apple orchards and vineyards you finally reach Tramin.
Above Nals, on the Jakobsweg you have a great view
You can see it from far away, the famous church tower of St. Pauls
Finally, a delicious ice cream at the lake
GPX-Track
-km, -m
GPX
| | |
| --- | --- |
| Name: | No data |
| Distance: | No data |
| Minimum elevation: | No data |
| Maximum elevation: | No data |
| Elevation gain: | No data |
| Elevation loss: | No data |
| Duration: | No data |
Not enough?
You might like these tours too