Lunch with style
To soothe the stomach growl at lunchtime, we have summarised the best hotspots for you here. With our guaranteed pleasure tips, the eye also eats. This means that not only beautiful plates await you, but also really stylish restaurants. Where old walls and modern design meet culinary delights! A small tip: always make a reservation. After all, we want to avoid hungry, long faces.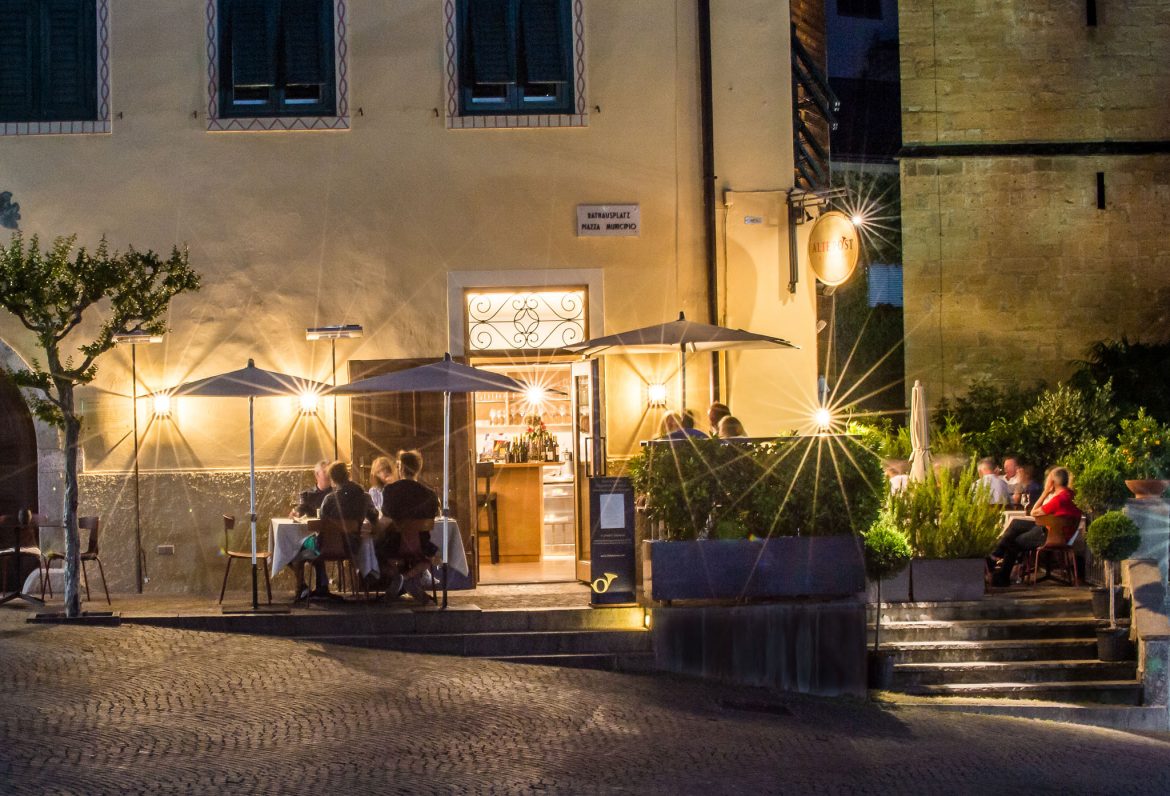 1
Alte Post, Tramin
Like a dream!
A small but very fine restaurant right on the village square. A small menu full of special and unusual dishes awaits you here. And the perfect wine accompaniment. Top quality, which pays off. Reservation required.
Day off: Tuesday. contact: +39 0471 188 5636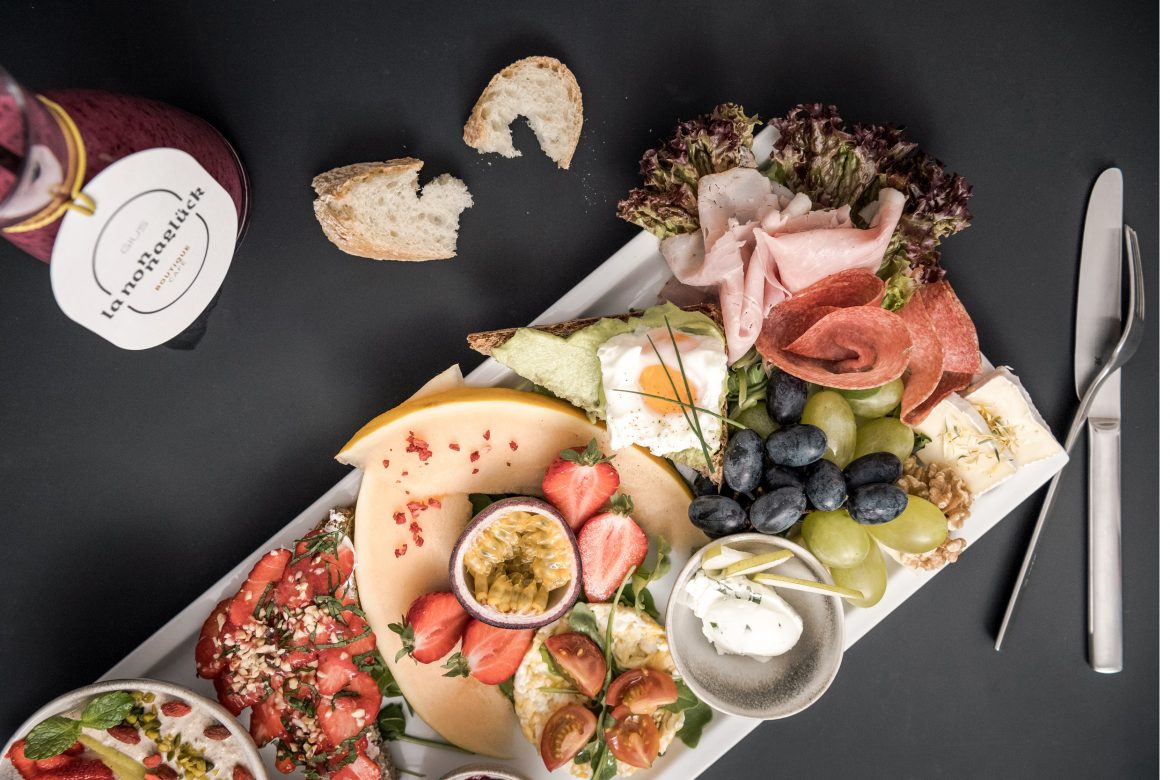 2
La nonna Glück, Kaltern
Made with love!
If you want an exceptional brunch with healthy food, you are in paradise here: freshly squeezed juices, various bowls with yoghurt, fresh fruit, nuts and seeds, rolls with avocado spread, jams, cheese and sausage bites, … Also ideal for cake and ice cream lovers! Inside the restaurant you can also find the latest fashion trends and home accessories. Aperitivo bar, brunch or boutique? Here you will find everything in one! Especially popular with the girls!
Day off: Sunday. contact: +39 0471 962 565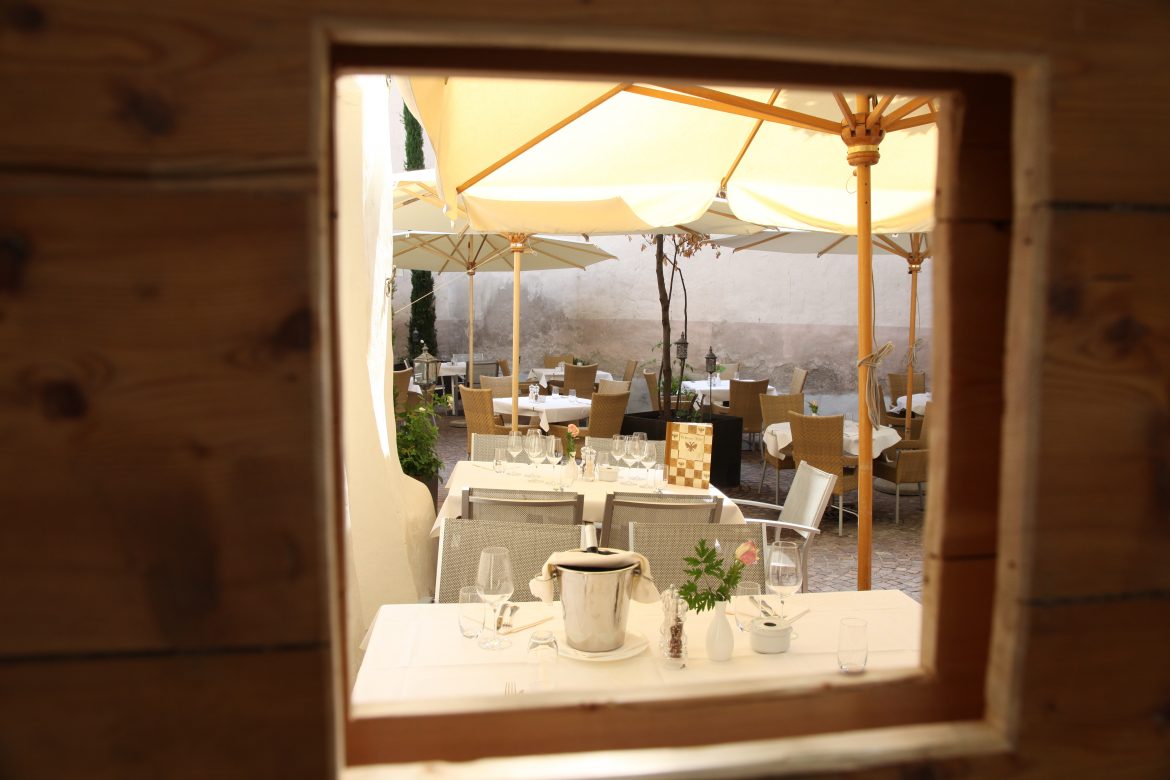 3
Schwarz Adler, Kurtatsch
Fire and flames in the kitchen
A historical atmosphere is created when you enter the oldest inn in Kurtatsch. The old vaults have been newly renovated and bring a historical touch to the inn. Combined with this: a modern kitchen. Particularly popular are the meat specialities, which are grilled directly over the embers of beech wood. Pleasure at the highest level.
Day off: Tuesday. contact: +39 0471 096 405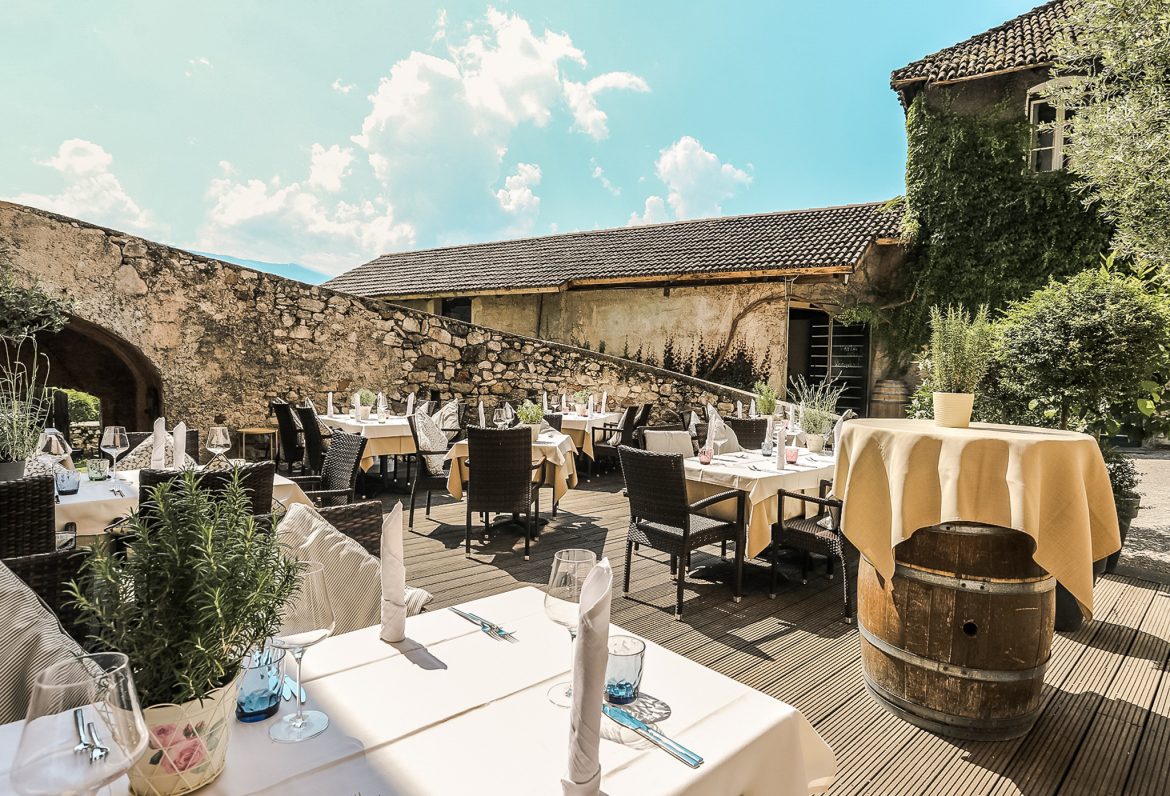 4
Panholzer, Kaltern
So beautiful at the Lake Caldaro…
A beautiful old winery becomes a stop for pleasure. Excellent wines in the wine bar! And excellent food! Whether a spot in the old vaults, in the romantic inner courtyard or on the terrace, it's worth it. Fresh seasonal excellence on the menu. And what's more, the restaurant is located almost directly on the lake, which gives it a Mediterranean flair.
Days off: Tuesday and Wednesday. contact: +39 0471 662 649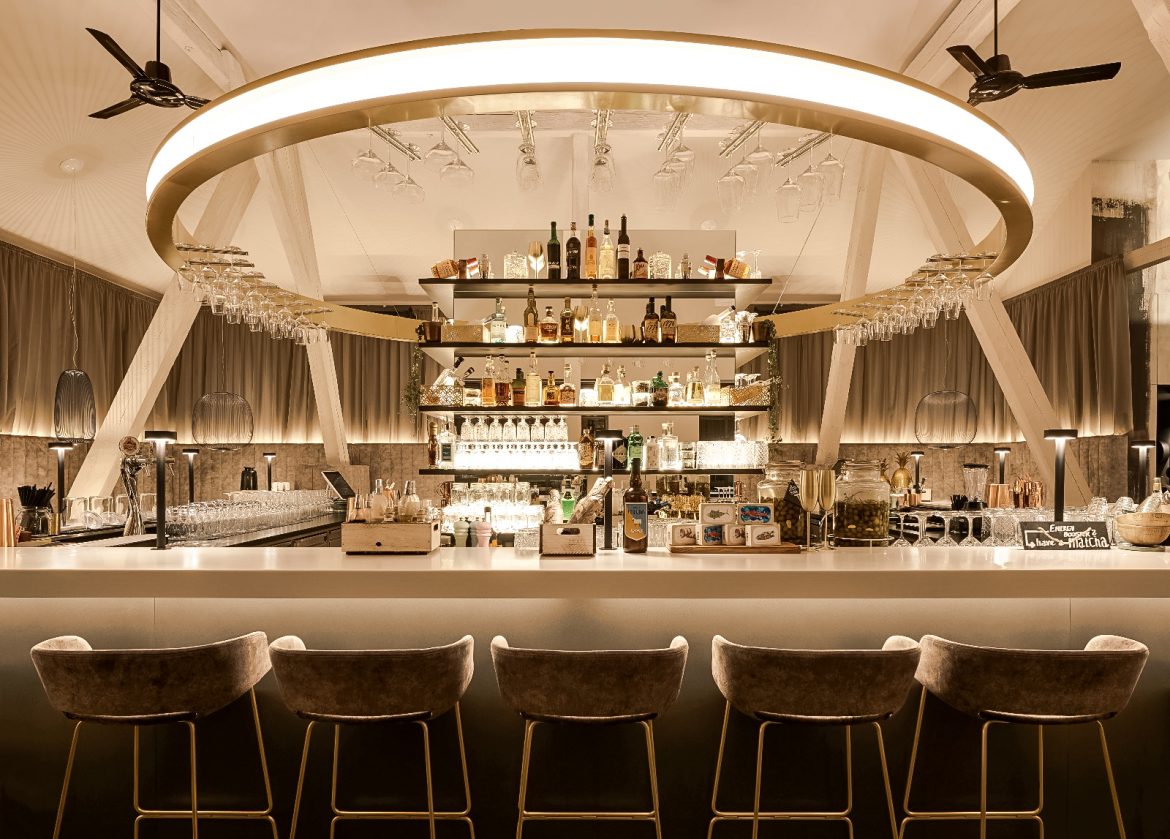 5
Philiaz, Kaltern
Really different!
"The world as it eats": Here you get specialities from other countries, other continents, international dishes. By the way, the restaurant has adopted the food sharing concept. Go on a voyage of discovery, try out the menu and share with your loved ones. Eating is really fun!
Days off: Monday and Tuesday. contact: +39 338 468 2590