HI from the Traminerhof
Your somewhat different vacation home in South Tyrol
Only those who are different can be unique. And because we like to step out of line, at the Traminerhof we not only rely on a design that is unusual for South Tyrol, but also on particularly genuine encounters and an unusually relaxed vacation atmosphere. For us, luxury is spending time in nature, exchanging ideas with new and old friends, and feeling as comfortable as in your own living room. And that's exactly the kind of living room we want to be for you, only not at home, but in Tramin on Lake Kaltern.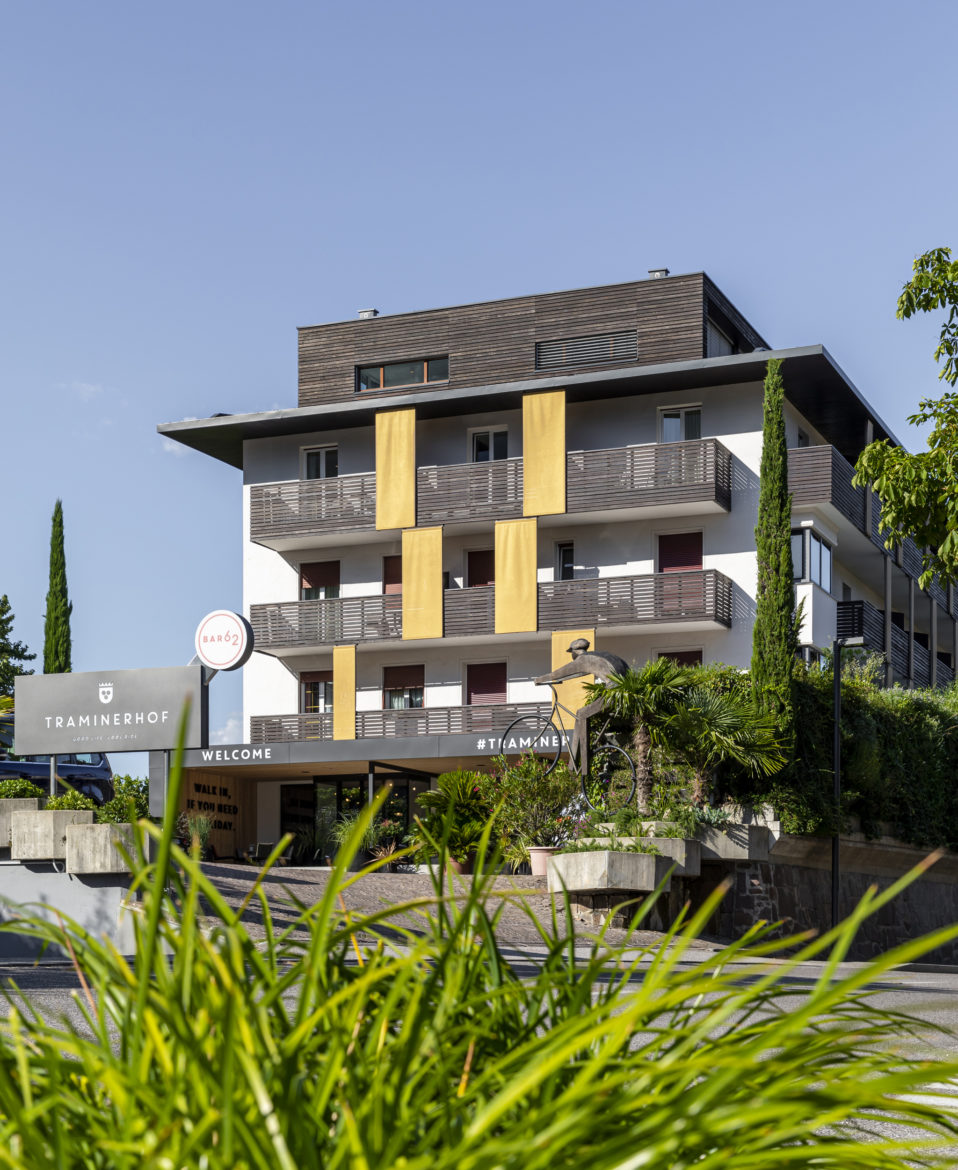 How everything started:
Just as unusual as our philosophy today is the story of how it all began. It was very strange that a 27-year-old unmarried woman built the first hotel in the village in 1962. The villagers dismissed Grandma Rita's project as a "falidipension" (a hotel on the verge of bankruptcy), but the young entrepreneur was little impressed by this. The success proved her right, and we say THANK YOU for allowing us to continue the Traminerhof now already in the third generation.
Dream Team
Know-how, passion and a lot of love for what we do – these are the ingredients that make our team real vacation heroes. We welcome you as if you were in our own home, take you on our personal favourite tours, cook for you with our best recipes and try to make every moment of your vacation unforgettable. Meeting you informally as well as a friendly togetherness are important to us.