Sunrise & Trail Weeks
from 19/6-31/7/2022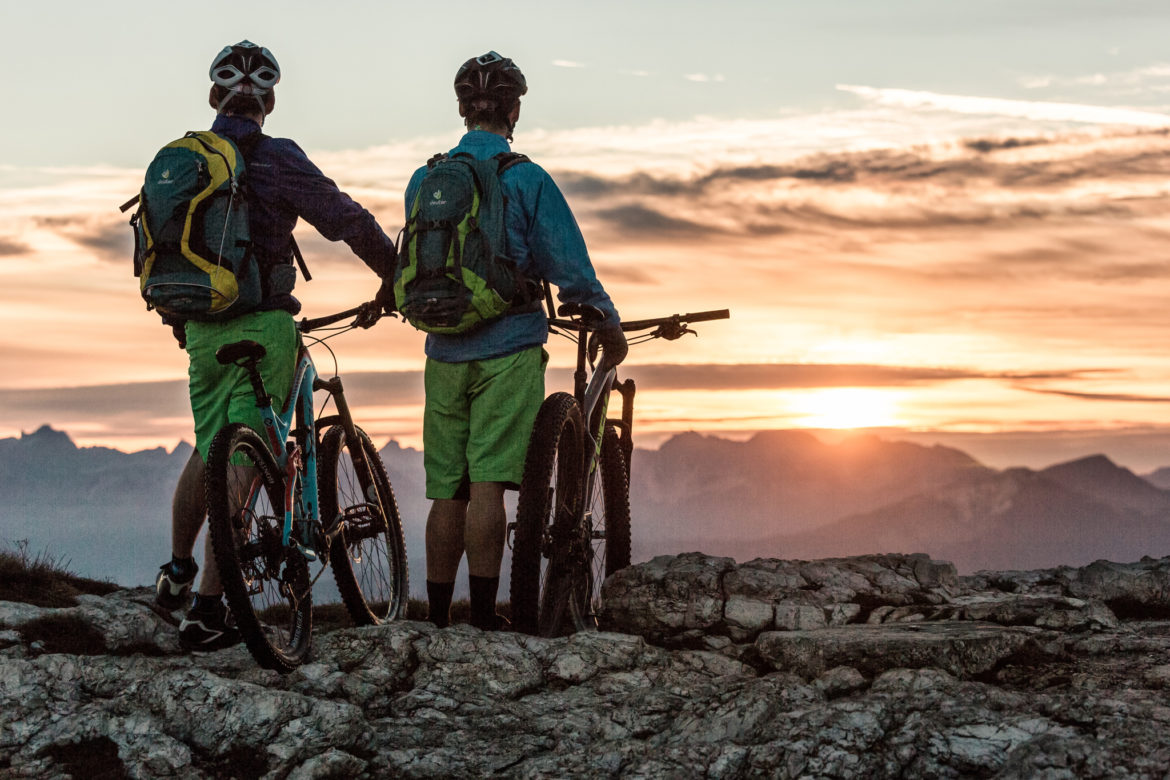 Experience the trails in a whole new light – in the morning sunlight, to be exact.
During the Sunrise & Trail Weeks you will experience the trails in a new way. Fridays in June are all about: the early bird catching the worm… er, rocks the trails. Sounds exciting, doesn't it? Full of anticipation you get out of bed early in the morning, grab your biker backpack and start your adventure with boss Armin. This will be a day when you will experience one of the most beautiful sunrises on a mountain peak in the area.
After a sweaty night climb, you'll be rewarded with a cup of coffee at the summit and enjoy the awesome view of the surrounding mountains. And that's not the best part of the story, because now comes the trail descent in the morning sunshine. A bike experience unlike any other that you shouldn't miss out on. Once back at the hotel, a hearty breakfast buffet awaits you. Can you start the day even better?
The package is bookable starting at 3 days.
Services included in the offer:
Starting at 3 days stay;
1 guided sunrise tour every Friday;
Transfer to the starting point;
Coffee at the summit;
Energy bar and drink;
water bottle;
Bike wash station;
Washing/drying of bike clothes;
Photos of the tours online;
Guestcard mobil & activ;
as well as all our inclusive services.
| room | price |
| --- | --- |
| Apple & Style als Einzelzimmer (ca. 28 m²) | from € 495,- |
| Apple & Style (ca. 28 m²) | from € 408,- |
| Terrazza Lodge (ca. 46 m²) | from € 432,- |
| Doppelzimmer Weinberg (ca. 23 m²) | from € 402,- |
| Komfortzimmer St. Jakob (ca. 30 m²) | from € 423,- |
| Panorama-Suite Weißhorn (ca. 40 m²) | from € 441,- |
| Panorama-Suite Roen (ca. 40 m²) | from € 441,- |
The prices are per person, package included. Please also note our price remarks and AGB.