Technical Parcours | 19
Are you in balance?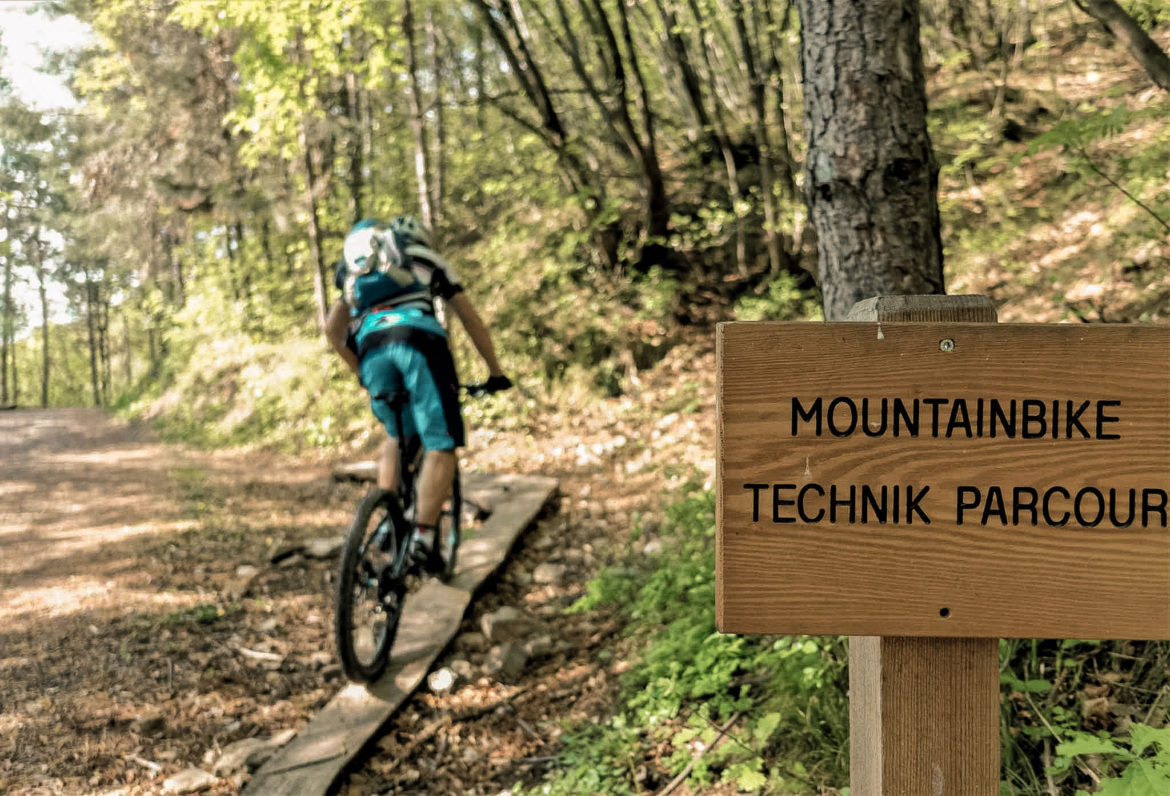 Technical training made easy on the Tramin course. Your ideal start on the day of arrival. On this easy tour you can not only work on your technique, but also get to know Tramin and its surroundings. The course leads from Tramin via Rungg to just before Kurtatsch. Then you enter the mountain bike technique course and follow the forest path through the mixed forest to Tramin.
For the course, obstacles have been erected with tree trunks, which you have to master. You can train your balance in a playful and safe way. Running over the seesaw requires some courage.
Ideal for the first day to explore the area and get a taste of the
Also suitable for children, there are no steep slopes
After departure, an ice cream stop at Café Obermaier is a must
Pit stop: Café Obermaier
GPX-Track
-km, -m
GPX
| | |
| --- | --- |
| Name: | Keine Daten |
| Entfernung: | Keine Daten |
| Minimalhöhe: | Keine Daten |
| Maximalhöhe: | Keine Daten |
| Höhengewinn: | Keine Daten |
| Höhenverlust: | Keine Daten |
| Dauer: | Keine Daten |
not enough?
You might enjoy these tours too